Meet the Eco-Reps!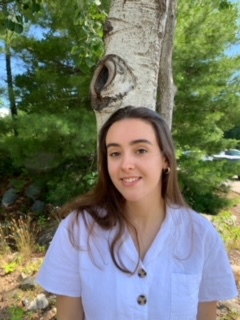 Jasmine Bouchard
Eco-Rep
Hello everyone, my name is Jasmine and I'm a senior Environmental Studies major/Art minor! I am also an officer for UNE Earth's ECO. I am very passionate about the environment and keeping it healthy for generations to come! I decided to become an Eco Rep so I could get more involved with on campus environmental initiatives and make positive change. My favorite projects include the Clean Seas kiosk and projects that contribute to our edible campus initiative!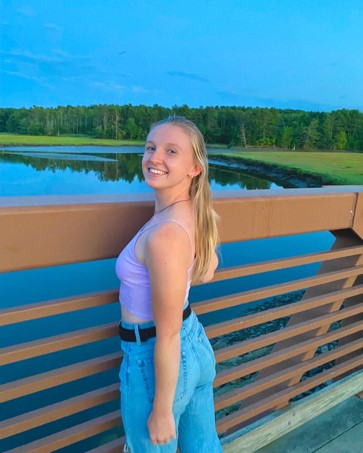 Olivia Lauricella
Eco-Rep
I am an Animal Behavior Major graduating in 2024. My favorite thing about being an Eco-Rep is the feeling of taking action and helping out with sustainability projects that will make a beneficial environmental impact within the UNE community.
My favorite campus sustainability initiative is the composting program. I appreciate how convenient it is to compost on campus and know that my food scraps won't end up in a landfill. My favorite thing to do outside is going for hikes and going on bike rides. As an Eco-Rep one of my proudest accomplishment has been making the club tennis team a little bit greener. During one of my tennis practices I realized the tennis balls were getting hit over the fence into the woods once the balls were no good. To solve this problem I was able to help install a place to recycle tennis balls that would eventually be used to build tennis courts, or recycled in another way through the program Recyleballs.org.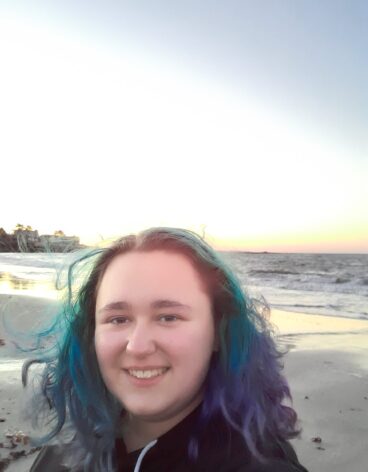 Cloey Parlapiano
Eco-Rep
I'm currently an environmental science major, but plan to double major in aquaculture and aquarium science. I'm part of the class of '25. I love that I get to really know the campus and get involved in things that are going on. My favorite campus sustainability initiative is recycling. It is calming to do, and you can immediately see the difference that recycling does. When you switch out full recycling bins and collect cardboard and cans, you can see how much the school has saved from just going into the trash. I like to go on hikes as well as walk the beach, especially when I get to take pictures along the way.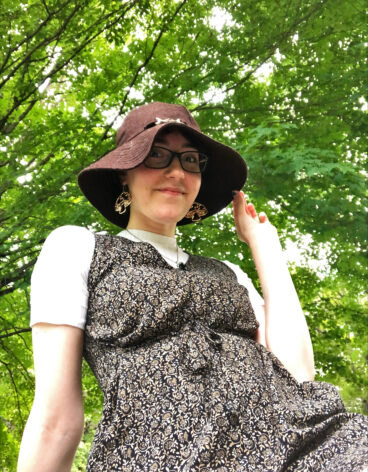 Ana Accordino
Eco-Rep
I am a Nursing student, planning to graduate in 2025. My favorite thing about being an Eco Rep would have to be working with Mark picking up the recycling and seeing all the interesting buildings on campus, especially Stella where I can sometimes see experiments being prepped and one professor with her dog.
My favorite campus initiative is either the bottle returns because I think it is very resourceful to partner with CLYNK to return bottles and reinvest in the recycling program, or the partnering with local food vendors to make sure the food we get is sustainably sourced and benefiting both the students and the community. My favorite thing to do outside is to bike with my friend down neighborhoods throughout Biddeford and explore the city.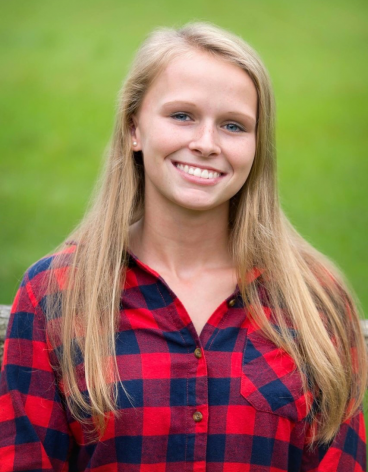 Ariana Walker
Eco-Rep
Hello, my name is Ariana Walker and I am a senior Sustainability & Business student. I am from western Massachusetts but spent most of my childhood years in southern Vermont. I am very passionate about the environment and have always enjoyed the many activities offered by it. My goal as an Eco-Rep is to gain knowledge and insight, in order to apply these skills in a career to ensure that people in the future enjoy the same luxuries we do.  I have enjoyed combining my internships with the George Mitchell Sustainability Institute and with Parkhurst dining with my Eco-Rep position, which have led to tremendous synergies.  I'm excited to be the first student co-chair of the university-wide Environmental Council for fall 2022!