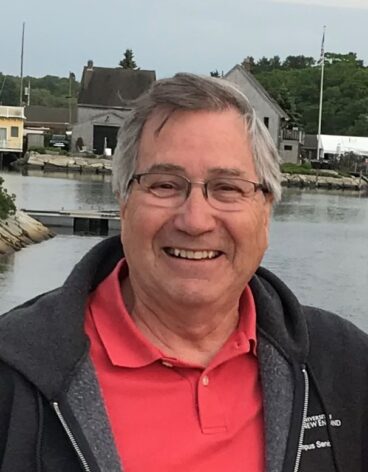 Ronnie Souza
Director, Environmental Health and Safety
Ronnie Souza is the Director of Environmental Health & Safety (EHS) at the University of New England (UNE), where he is responsible for the development, implementation and administration of comprehensive federal and state regulated environmental health and safety programs and policies for the University. Ronnie is also the Radiation, Biological, and Ergonomics Safety Officer for UNE, Chair of the University-wide Safety Committee as well as a member of the IACUC and IBC committees.
Ronnie has over 46 years of EHS management and consulting experience in Nuclear Medicine, Higher Education,  Biotechnology, Healthcare, and Manufacturing industries. As Consulting Services Manager for Triumvirate Environmental Life Science/Biotechnology division, Ronnie provided consulting services for hundreds of the Life Science-Pharmaceutical, Biotechnology, Higher Education, Healthcare, and Industrial institutions across New England, the mid-Atlantic, and California. It was in the role of Consulting Services Manager for Triumvirate that Ronnie started working for UNE in 2004. At that time, UNE was looking for someone to fill the vacant Radiation Safety Officer position. Ronnie continued his role as Consulting Radiation Safety Officer until 2011 when he accepted the EHS Directors position at The University of New England.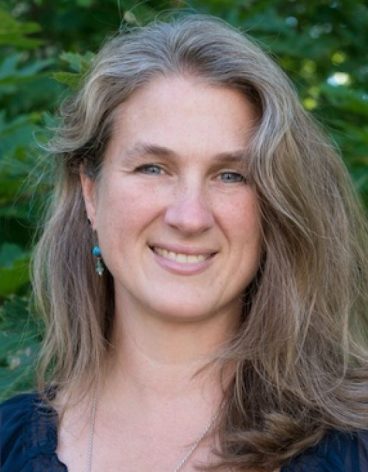 Alethea Cariddi
Associate Director of Sustainability
Alethea Cariddi is the Associate Director of Sustainability at the University of New England, where she is responsible for monitoring and managing greenhouse gas emissions and the university's Climate Action Plan, the recycling program, the move to a water bottle-less campus, sustainable transportation alternatives and many other environmental initiatives.  Alethea works closely with the Facilities Management team to improve equipment efficiencies, and implement energy savings measures with lighting retrofits and direct digital control upgrades.  She received her Building Operator Certification from Northwest Energy Efficiency Council in May 2012.  Her pragmatism in addressing costs associated with conservation initiatives and finding creative funding and logistical solutions has been an asset in advocating and winning champions for efficiency improvements and emissions reductions.
Alethea received her Masters of Science in Education from Alfred University in 1998 and currently teaches at the University of New England as an adjunct for the Department of Environmental Science.  She works closely with students in other capacities as well; she manages 10 workstudy students in the Eco-Rep program, developing their peer leadership, event and project management skills.
Alethea owns a small farm in Gray, Maine, where you could find her milking goats, making cheese and yogurt, beekeeping, raising laying hens and weeding an organic garden.
Davis Martinec
Environmental Health & Safety Specialist
A North Carolina native, Davis comes to the University of New England as an organic chemist and environmental advocate. An immediate interest in environmental chemistry was sparked when the news broke in 2017 that DuPont had been knowingly poisoning the Cape Fear river with Gen-X(PFAS) in Wilmington, N.C. Now out of the laboratory, Davis enjoys applying his chemistry background to improve science literacy and science communication. Davis enjoys all the activities the four seasons Maine has to offer with his partner Ellie and their cattle dog Fox.
Peter Nagle
Environmental Health & Safety Specialist
Meet the Eco-Reps!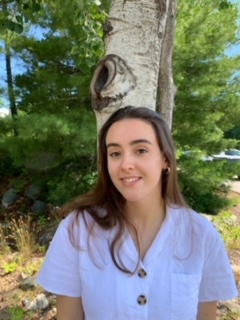 Jasmine Bouchard
Eco-Rep
Hello everyone, my name is Jasmine and I'm a senior Environmental Studies major! I am also the president of UNE Earth's ECO and student co-chair to the UNE Environmental Council. I am very passionate about the environment and keeping it healthy for generations to come! I decided to become an Eco Rep so I could get more involved with on campus environmental initiatives and make positive change. My favorite projects include the Clean Seas kiosk and projects that contribute to our edible campus initiative!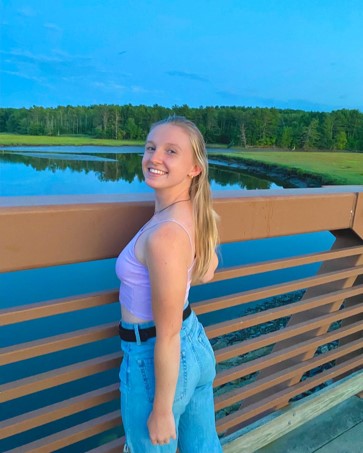 Olivia Lauricella
Eco-Rep
I am an Animal Behavior Major graduating in 2024. My favorite thing about being an Eco-Rep is the feeling of taking action and helping out with sustainability projects that will make a beneficial environmental impact within the UNE community.
My favorite campus sustainability initiative is the composting program. I appreciate how convenient it is to compost on campus and know that my food scraps won't end up in a landfill. My favorite thing to do outside is going for hikes and going on bike rides. As an Eco-Rep one of my proudest accomplishment has been making the club tennis team a little bit greener. During one of my tennis practices I realized the tennis balls were getting hit over the fence into the woods once the balls were no good. To solve this problem I was able to help install a place to recycle tennis balls that would eventually be used to build tennis courts, or recycled in another way through the program Recyleballs.org.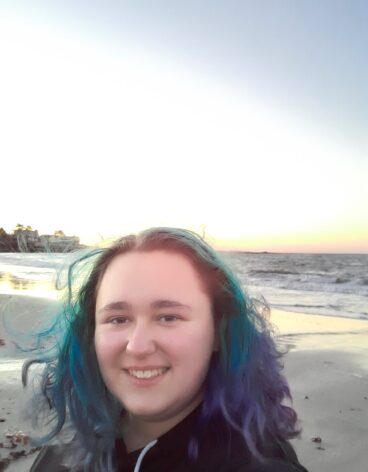 Cloey Parlapiano
Eco-Rep
I'm currently an environmental science major, but plan to double major in aquaculture and aquarium science. I'm part of the class of '25. I love that I get to really know the campus and get involved in things that are going on. My favorite campus sustainability initiative is recycling. It is calming to do, and you can immediately see the difference that recycling does. When you switch out full recycling bins and collect cardboard and cans, you can see how much the school has saved from just going into the trash. I like to go on hikes as well as walk the beach, especially when I get to take pictures along the way.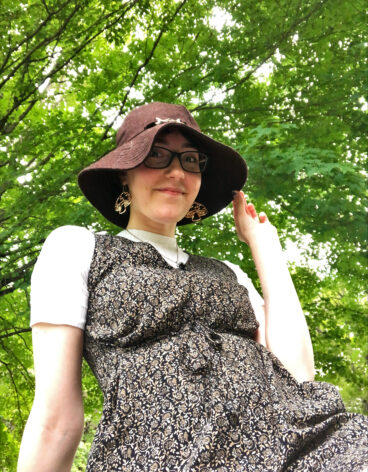 Ana Accordino
Eco-Rep
I am a Nursing student, planning to graduate in 2025. My favorite thing about being an Eco Rep would have to be working with Mark picking up the recycling and seeing all the interesting buildings on campus, especially Stella where I can sometimes see experiments being prepped and one professor with her dog.
My favorite campus initiative is either the bottle returns because I think it is very resourceful to partner with CLYNK to return bottles and reinvest in the recycling program, or the partnering with local food vendors to make sure the food we get is sustainably sourced and benefiting both the students and the community. My favorite thing to do outside is to bike with my friend down neighborhoods throughout Biddeford and explore the city.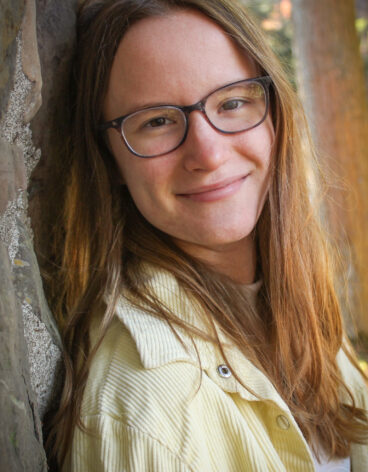 Miranda Carrabba
Eco-Rep
I am a Marine Affairs major with Climate Change and Global Studies minors planning to graduate in 2026! As a Marine Affairs major and Climate Change studies minor I am very concerned about the environment, because of this I was looking for a job that aligned with my major. I found the Eco Rep position and it seemed perfect since it is all about sustainability on campus. Last semester my favorite sustainability project was working in the rain garden. I really enjoy being outdoors so working on the rain garden was really nice. All of the gardens on campus that the sustainability office overlooks are great outdoor spaces that I enjoy.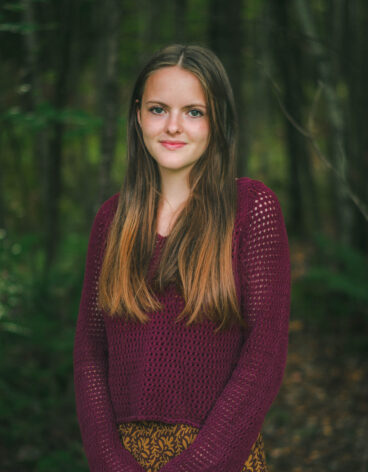 Annabelle Wells
Eco-Rep
I'm a first-year dental hygiene major. Although I'm going into healthcare I am extremely passionate about the environment. I enjoy being an eco-rep because I get a firsthand view of the sustainability initiatives on campus that I wouldn't be aware of otherwise. I love sharing the things I learn with my friends too. Last semester I enjoyed participating in the sustainability showcase and I'm looking forward to all our earth month events! Being an eco-rep makes me feel like I'm making a difference in our community.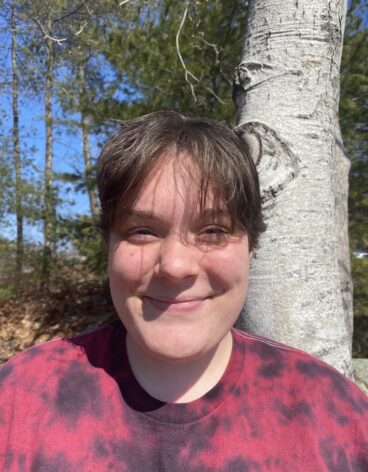 Ruth Ellis
Eco-Rep
My name is Ruth Ellis, and I am a freshman environmental science major. I first wanted to become an Eco Rep because as an environmental student I think working with and learning about the sustainability initiatives on campus is good for my future in the field. I think for sustainability initiatives on campus one of our coolest is the composting program. Students can get bags and keys to the composting bins for their dorms, and I am really looking forward to taking advantage of that when I am in a suite next year.