Highlighted AgingME GWEP Happenings at the GWEP-CC Marketplace:
Before I Die x AgingME GWEP
Before I Die is a global art project that invites people to reflect upon their mortality and consider about the things that matter most. AgingME GWEP has chosen to highlight this art project at Aging Expos and conferences to start discussions with local Mainers about what matters most to them. Through discussions about "What Matters Most," we are not only able to engage openly and honestly with the community, but also engage in further conversations about the importance of aging with the 4Ms!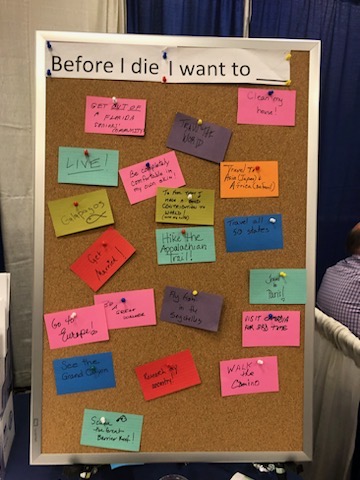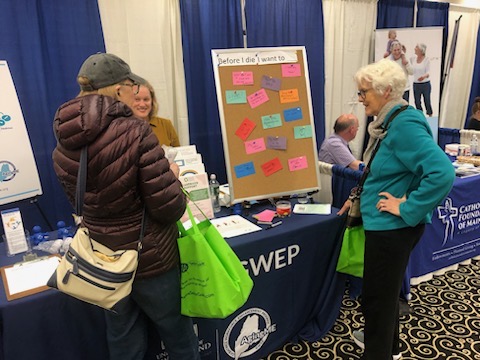 MAGIC Scholar Programs
Our MAGIC Scholar Program, or Maine Academy for Geriatrics Interprofessional Continuing Education Program, enables individuals to gain continuing knowledge on Geriatric and Older Adult care.
Testimonials
"I feel like my patients got better care by virtue of the fact that I was a MAGIC Scholar. It exposed me to excellent faculty presentations, it was a great opportunity to interact with other colleagues and providers doing the same kind of work I was doing. I appreciated the variety of topics and modalities. It was a home run. Being a MAGIC Scholar was terrific."

Nancy, MAGIC Scholar Class of 2021/2022
"This program has taken my continuing medical education to a higher level by integrating learning with my practice. The academy gives me the opportunity to learn evidence based best practices from outstanding colleagues and to apply them to my practice, sometimes, within the same afternoon. My assessment and care skills working with older adults are better because of my participation. I am grateful for the outstanding faculty, fellows, and scholars for their open offer for care consultations, for their willingness to teach and learn together, for providing for providing access to excellence in relevant lectures, case and journal presentations and for continuing education credits. Thanks to the MAGIC team and funders."

Elise, MAGIC Scholar Class of 2022/2023
Upcoming Events: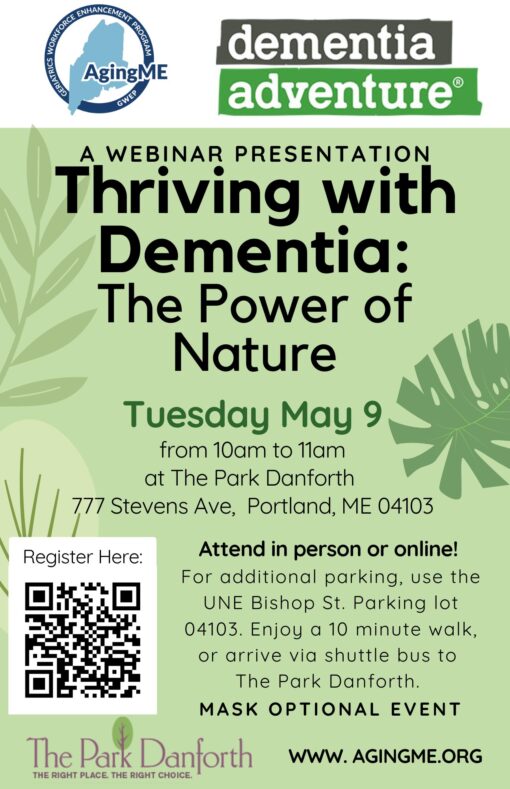 AgingME GWEP is celebrating Older Americans Month with a webinar event, "Thriving with Dementia: The Power of Nature," held at the Park Danforth.
The webinar features a UK organization, Dementia Adventure. The aim of the webinar is how we can change our perspective on the way our culture views dementia. It aims to empowers individuals with ways they can continue to move and explore the outdoors while living with the condition.
The event is Tuesday May 9th from 10am – 11am with a 15 minute Q & A to follow with Dr. Wehry.