The Center for Excellence in the Neurosciences (CEN) aims to foster creativity and collaboration among people who have a passion for understanding the complexities of the nervous system and applying this knowledge to improve human health, productivity, and quality of life.
OUTREACH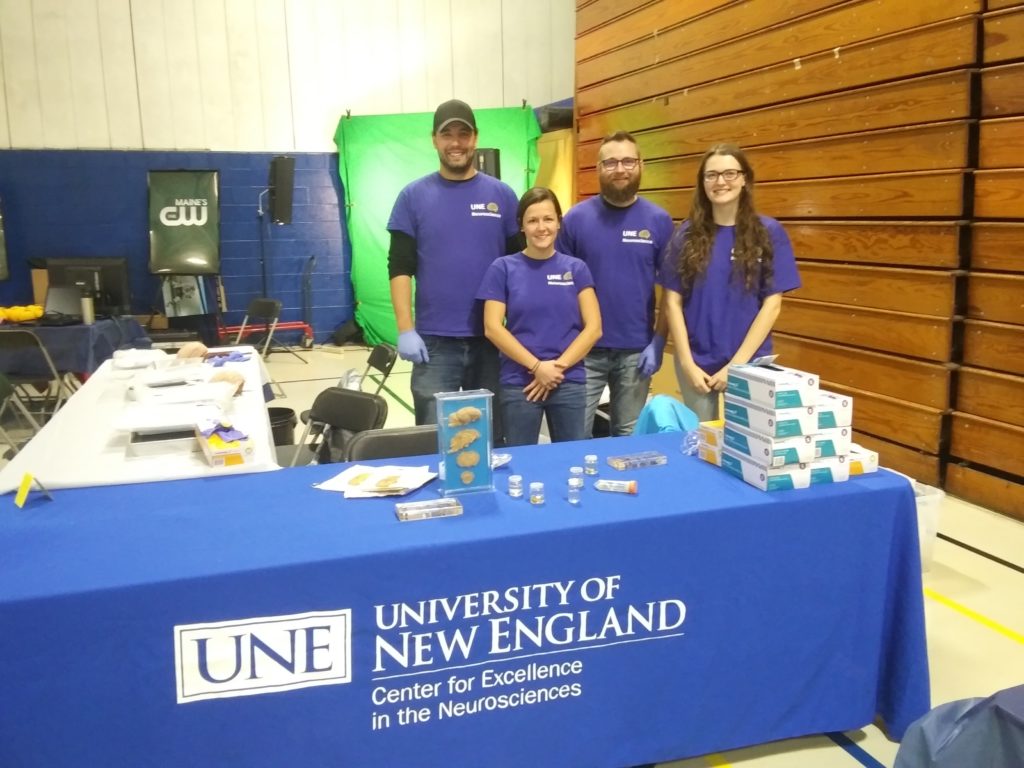 A major part of our center is devoted to our outreach program. The CEN brings together faculty, staff, and students from across colleges and promotes an interest in STEM disciplines…. neuroscience in particular! We hope to foster an early interest in these fields so that the students of today become the workers and researchers of tomorrow.
Our outreach activites also seek to increase awareness of traumatic brain injury, neurological diseases, and addiction. We hope to increase knowledge and healthy behaviors in the students with whom we work.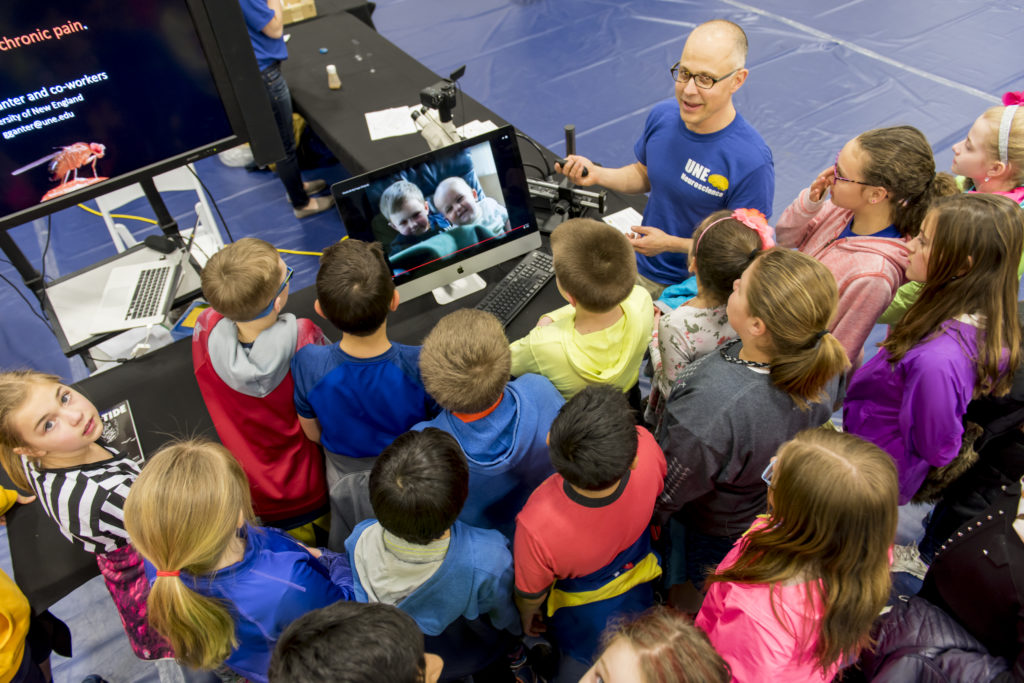 Our annual Brain Fair is our largest outreach event of the year. It is held in the spring in our of Brain Awareness Week.
The Southern Maine Brain Bee is the first step in an international Brain Bee competition that brings together students from near and far to test their knowledge on brain related topics. Local high school students compete in a bee-like competition answering questions about the brain's: biology, cellular function, anatomy, physiology, psychology and more.
RESEARCH
There are a number of research opportunities for undergraduate and graduate students in neuroscience labs at UNE. Many of the research opportunities are in labs funded by The Center of Biomedical Research Excellence (COBRE) for the Study of Pain and Sensory Function, which was established in 2012 through funding from the National Institute of General Medical Sciences (NIGMS). The center's mission is to significantly contribute to the scientific understanding of the neurobiology of chronic pain, facilitating the discovery and development of novel therapies.
FMI on labs accepting student researchers, click here.
FMI on the COBRE, click here.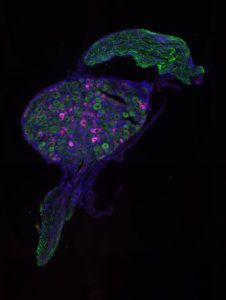 The CEN offers financial support for UNE faculty, staff, and students. This assistance can be requested through a special grant application process, or earned by participating in the BrainBucks program.
The CEN also support faculty, staff, and student travel to regional and national neuroscience conferences.
EDUCATION
For undergraduates, the CEN supports a neuroscience major, and minor. There is also a Neuroscience Club for any undergraduate who has an interest in neuroscience.
The College of Arts and Sciences at UNE, offers a Master's degree in Biomedical Sciences. Students accepted into this program can choose to do there thesis work in a neuroscience lab.
The Graduate School of Biomedical Sciences and Engineering (GSBSE), at the University of Maine, is a unique graduate program that includes six cooperating academic and research institutions within Maine: The University of New England, The Jackson Laboratory, MDI Biological Laboratory, University of Southern Maine, University of Maine, and Maine Medical Center Research Institute. Students enrolled in the program can choose in which institution they want to do their dissertation work, with the University of Maine as the Ph.D. granting institution.
For more information on this program, please visit the GSBSE website.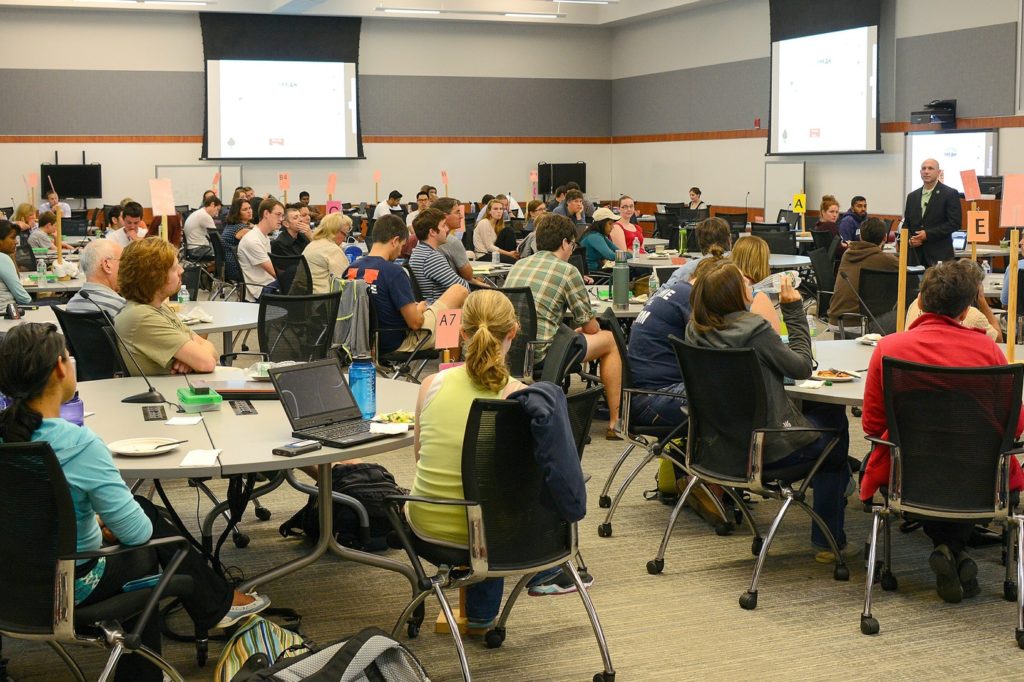 The CEN supports a seminar series, bringing national, and international neuroscientists to speak to the UNE community.