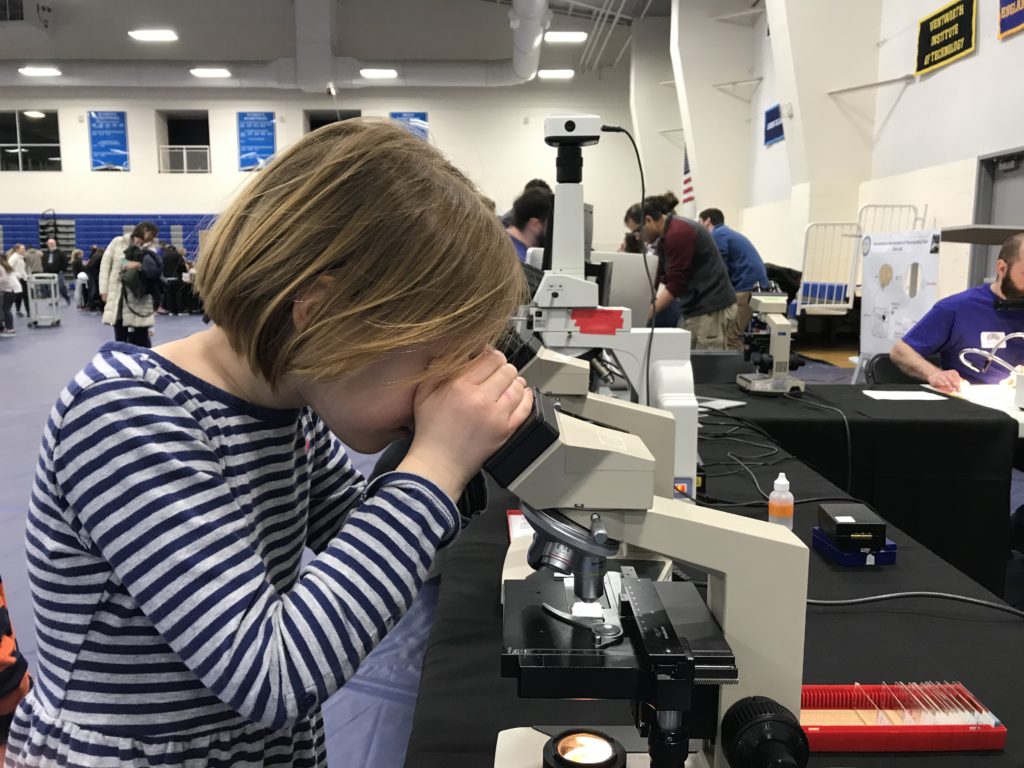 April 11, 2019
More than 650 people attended UNE's Center for Excellence in the Neurosciences Sixth annual Brain Fair, held on Friday, April 5th.
Those in attendance enjoyed hands-on activities, such as dissections, microscope demonstrations, motor movement demos, and taste-and-smell activities.
"The main purpose of the fair was welcoming the public and showing them the wonderful things the brain has to offer," Ian Meng, Ph.D., director of the Center for Excellence in the Neurosciences and professor of Biomedical Sciences, told the Journal Tribune. "It's like a science museum of the brain."
One of the most popular parts of the fair was the community canvas art activity lead by Sarah Gorham, M.F.A., M.A.T., associate lecturer in the department of Creative and Fine Arts.
The event also featured ice skating in the Alfond Forum, free helmet giveaways sponsored by the Michael T. Goulet Foundation, a showcase from UNE's MakerSpace, activities from the Motion Analysis Lab and an interactive game from The Center for Excellence in Aging and Health.
Students helped distribute information about concussions, brain health and brain myths.
"It was a great learning experience for them," Meng told the Journal Tribune. "Communication about science is so important."
70 volunteers made up of faculty, staff and students took part in the event.
The fair is held in recognition of Brain Awareness Week, a worldwide campaign to promote neuroscience and advocate for science funding.