January 27, 2020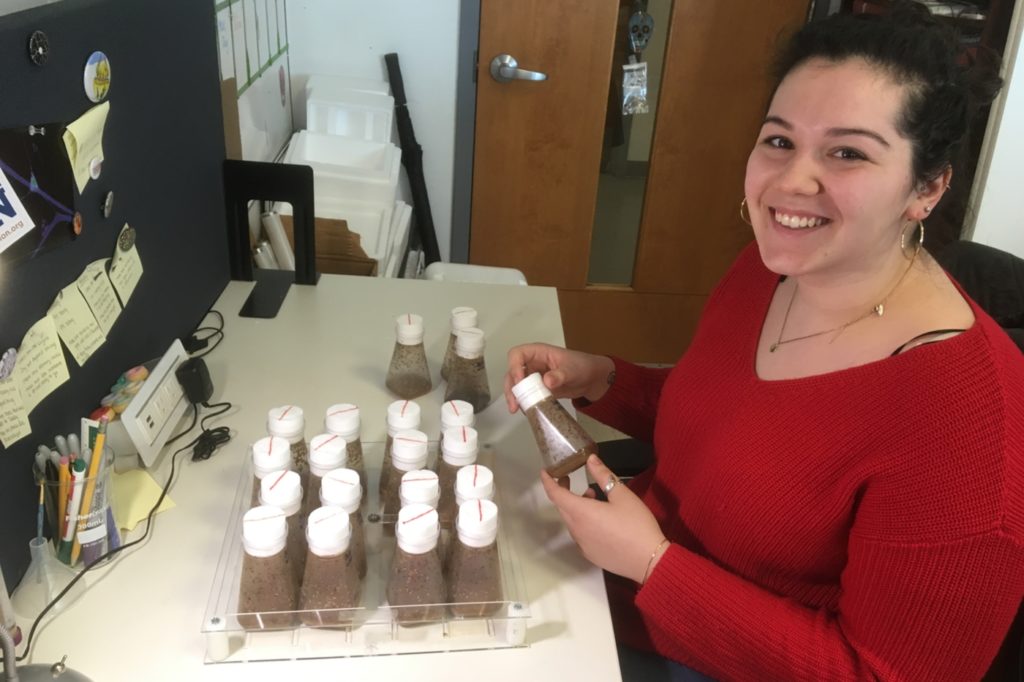 UNE has received a $65,000 grant from the Dr. Robert E. and Elizabeth L. Kahn Family Foundation to support student research during the summer months.
"During the summer we often lose students who want to be here doing research because they just can't afford to do it," stated Ian Meng, Ph.D., director of the Center for Excellence in the Neurosciences and professor of biomedical sciences. "It can be a real limiting factor for students who really need to make as much money as they can over the summer to be able to afford tuition. This grant takes away that barrier."
Funding from the grant will allow students to remain on the UNE campus, live in the dorms, and continue their research during the summer.
The Kahn family's involvement with UNE started when the family set up a program to bring speakers to the Biddeford Campus under then-president Sandra Featherman. Most of the talks focused on medical topics and research.
Robert and Elizabeth Kahn's son Bob says assisting students with research is a great way to add to his parents' legacy.
"I think my parents would very much appreciate that," he stated. "All of their professional lives focused on medicine."
The grant will pay students a stipend, as well as pay for their housing and supplies. It will also fund the work of faculty and the costs associated with sending the students to a scientific conference to present their research.
"At the conference they will be able to talk with other scientists and with students from other institutions who've been active in research and then stand up there and present their own findings," explained Meng. "I find that that is an incredible learning opportunity for students."
The grant will support the Kahn Undergraduate Research Fellowship at UNE. Scholarships are open to students who conduct research in a neuroscience lab at the University.
"Our summer research program affords students a quintessential experiential learning opportunity," said Jonathan Millen, Ph.D., dean of the College of Arts and Sciences. "Under the mentorship of our faculty, students are able to engage in projects that lead to poster presentations and peer-authored journal articles, while preparing them for advanced study in their disciplines. I have been quite impressed by the work I have seen come out of this program."
Bob Kahn says he was impressed with the students as well when he attended a recent research symposium.
"The poster presentations and the research that the students were doing was very good," he commented. "I was impressed with what I saw."