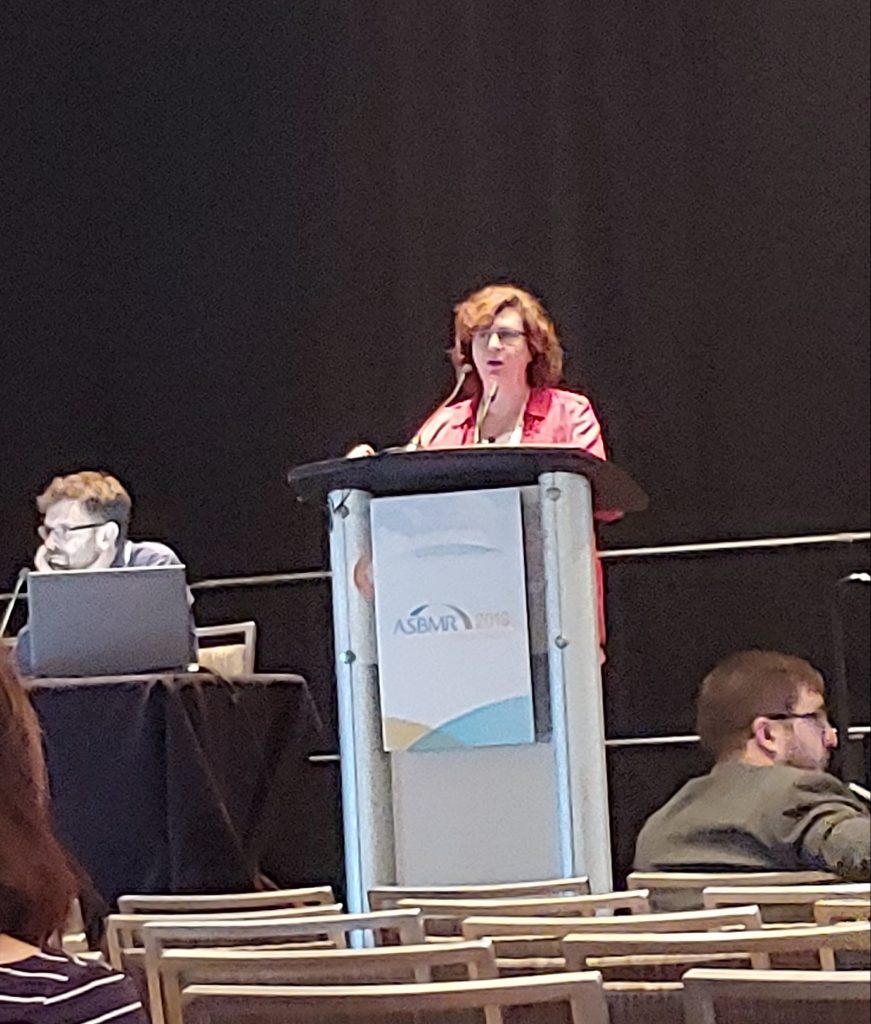 We often think of bones as simple structures that the body is built around. On the contrary, bone biology and bone health are dynamic processes that impact the health and well-being across the lifespan. Understanding bone function and factors which impact bone health is a growing area of research interest at UNE and is part of a vital collaborative effort between researchers at UNE and Maine Medical Center Research Institute in Scarborough. Work from these researchers were on display at the 2019 annual meeting for the American Society for Bone and Mineral Research (ASBMR), held in Orlando Florida (September 20-23).
The ASBMR meeting, which hosted approximately 3000 attendees from more than 70 countries, focuses on basic, translational and clinical science relating to bone biology and bone health and attracts scientists, and clinicians representing all career levels and specializing in a variety of disciplines including medicine, dentistry, geriatrics, oncology and others.
A highlight of the meeting was a special session devoted to bone pain. In that session UNE faculty member, Tamara King, Ph.D., associate professor COM, presented an invited keynote address entitled "Mechanistic Analysis of Bone Pain" in which she shared her expertise as a pain researcher to highlight approaches to assess bone pain associated with osteoarthritis, cancer, osteoporosis and TMJ.
In addition to Dr. King, UNE faculty in attendance were Kathleen Becker, Ph.D., assistant professor COM and Karen Houseknecht, Ph.D., associate provost for Research and Scholarship. Collectively they co-authored 6 abstracts that were presented at the meeting, in collaboration with UNE students and with bone researchers at Maine Medical Center Research Institute.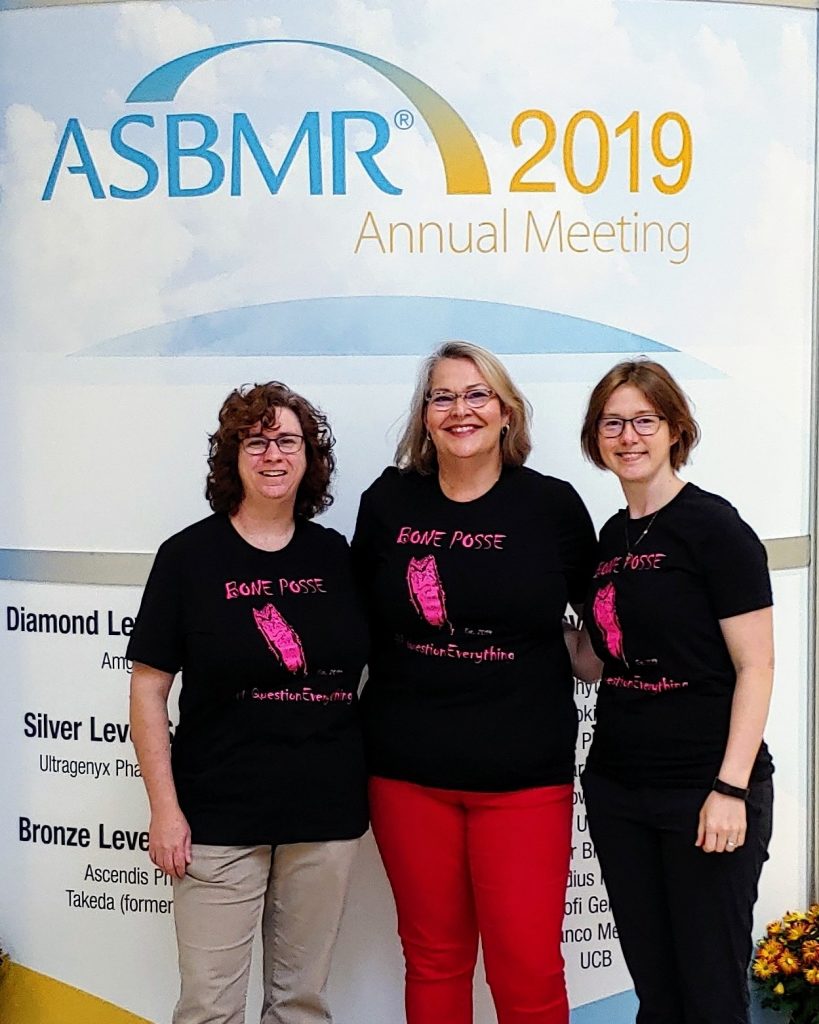 Back at UNE, King, Becker and Houseknecht are joined by Meghan May, Ph.D. in an inter-disciplinary group of researchers who came together somewhat organically to work on projects involved bone biology and function. King, a pain researcher, Houseknecht, an endocrinology/pharmacology researcher, Becker, a bone biologist, and May, an infectious disease expert, call themselves the "Bone Posse." They are trained in vastly different specialties yet have been working together to deepen their research on bone health and function, with exciting results. The transdisciplinary nature of the group allows the labs to tackle "big" questions such as: How is bone pain regulated with osteoporosis? How do psychiatric drugs regulate the immune system? How do medications increase susceptibility to bone loss and bone pain?
In addition to strengthening research efforts through combining unique tools, strengths and expertise, this collaboration affords additional opportunities for UNE students and post-doctoral scientists to learn new techniques and interact with leading experts across multiple institutions. Undergraduate and medical students, as well as graduate students pursuing their PhD, have worked on "Bone Posse" research projects. This summer also included visiting students including an INBRE scholar from SMCC and a graduate student from the University of Granada (Spain). The students have presented their research at local, national, and international meetings, giving them important opportunities to present their work and build their resumes and professional networks. By working together, UNE's "Bone Posse" harnesses the transdisciplinary power of diverse expertise to publish broadly-read research articles, generate innovative grant proposals, create opportunities for students, and most importantly, address big questions in bone biology and human health.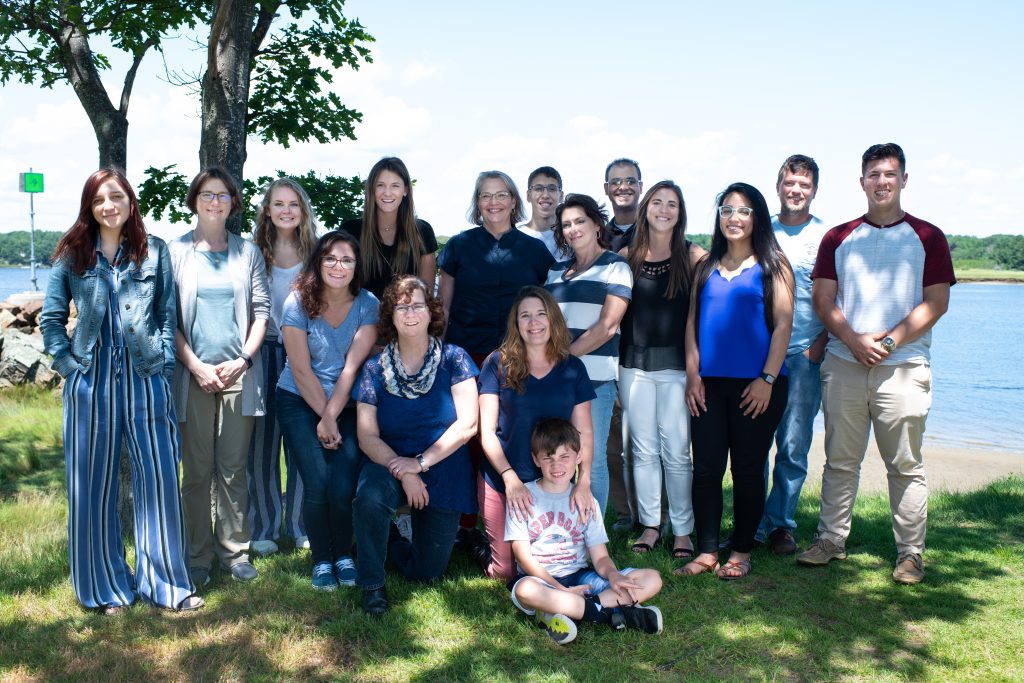 ASMBR Abstract Citations:


Antipsychotic induced bone loss: Impact on osteoporosis-associated back pain *Victoria Eaton1, Andrew Elkinson1, Joshua Havelin1, Karen Houseknecht1, Tamara King1.
1 University of New England, United States

Morphine Treatment Reduces Trabecular Bone Volume Fraction and Impairs Cortical Bone Expansion in Male Mice *Adriana Lelis Carvalho1, Breanna Morrill1, Katherine Motyl1, Deborah Barlow2, Karen Houseknecht2, Tamara King2.
1 Maine Medical Center Research Institute (MMCRI), United States
2 University of New England (UNE), United States

Housing temperature influences bone and brown adipose tissue side effects of atypical antipsychotic drugs in female mice *Audrie Langlais1, Katherine J. Motyl1, Roni F. Kunst2, Karen Houseknecht3.
1 Maine Medical Center Research Institute, United States
2 Maine Medical Center Research Institute, United States
3 University of New England, United States

Deletion Diminishes Bone Material Properties and Osteocytes Dendrite Morphologies. *Jennifer Coulombe1, Virginia Ferguson1, Eben Estell2, Kathleen Becker2, Vanessa Sherk3, Clifford Rosen4.
1 Department of Mechanical Engineering, University of Colorado Boulder, United States
2 Maine Medical Center Research Institute, United States
3 Department Orthopedics, University of Colorado Anschutz Medical Campus, United States
4 Tufts University School of Medicine, Maine Medical Center Research Institute, United States

Association of Beta Blocker Use and Bone Mineral Density using the Framingham Osteoporosis Study: Effects of Dose, Duration, and Drug *Christine Lary1, Kathleen Nevola1, Alexandra Hinton1, Katherine Motyl1, Lee Lucas1, Sarah Hallen1, Theresa Shireman2, Andrew Zullo2, Karen Houseknecht3, Sarah Berry4, Douglas Kiel4.
1 Maine Medical Center Research Institute, United States
2 Brown University School of Public Health, United States
3 University of New England, United States
4 Harvard Medical School, United States