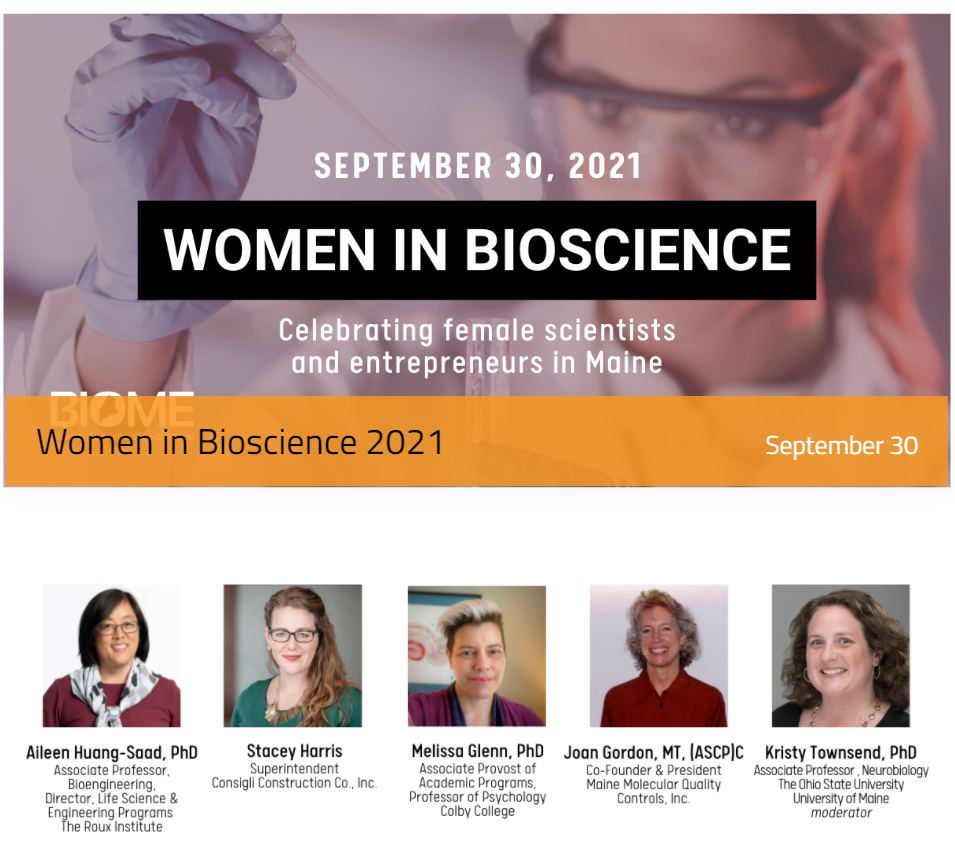 The event will feature a moderated panel discussion of acclaimed female scientists and entrepreneurs focusing on success stories, career advantages and obstacles for Maine women in bioscience.
The goal of this event is to share achievements and challenges, along with practical concepts to advance women in the bioscience industry. We aim to inspire a younger generation to pursue a career in the industry by highlighting numerous career options and companies throughout Maine.
The panel discussion will take place virtually via Zoom, and will feature Aileen Huang-Saad, PhD (The Roux Institute), Stacey Harris (Consigli Construction Co.), Melissa Glenn, PhD (Colby College), Joan Gordon (Maine Molecular Quality Controls), and Kristy Townsend, PhD (Ohio State University and University of Maine).
Stay Tuned – More exciting programming, details and registration coming soon!