Featured photo by
Volodymyr Hryshchenko
on
Unsplash
Over the past few months, we've been asking our students to respond to some fun quick questions about who they are and what inspires them about social work.  We've gathered a handful of their responses here for you all to enjoy! See below:
B:
MSW student, Briana Hailey (more commonly referred to as "B" @
bumblebeestings
) is photographed here alongside her darling kittens, Marshmallow (blue tabby) and Binx (black).  She's also included a photo of her Field Internship space (
Center for Grieving Children
)  Read on to learn more about B! ⁠ I'm B! ⁠ I'm a part time MSW student in my second year. If all goes well, I'll graduate in May 2021. Currently an intern at the
Center for Grieving Children
(which is AMAZING), next school year I will be in the Emergency Department at
Maine Medical Center
. ⁠ ⁠ ⁠
Tea or coffee?
I am a coffee drinker, 100%. I wish I could have an IV drip of it, tbh. Not trying to yuck anyone else's yum, but tea just doesn't do it for me.⁠ ⁠
Favorite course?
My favorite course so far has been HBSE with Lori Power. She challenged us and encouraged us to look at life from different perspectives, basically trying them on to get a feel for how people, different from me, experience the world.⁠ ⁠
Favorite Quote?
Anis Mojgani is one of my favorite poets and I'll share a part of his poem Here Am I, as one of my favorite quotes:⁠ ⁠ "What made the beauty of the moon?⁠ And the beauty of the sea?⁠ Did that beauty make you?⁠ Did that beauty make me?⁠ Will that make me something?⁠ Will I be something?⁠ Am I something?⁠ ⁠ And the answer comes: already am, always was, and I still have time to be."⁠ ⁠ ❤️ -B-⁠
Amanda:
MSW Student Amanda Garami @
amanderrg
was drawn to the mission, vision, and values of UNE's program and was particularly drawn to its emphasis on social inclusion. She's currently doing her field placement at
Presumpscot Elementary School
and is en route to graduate with her MSW in 2021.  ⁠ She's photographed here out on the woodsy Presumpscot River trails of Maine with her dog, Ruby.  Keep reading to learn more about Amanda:
Favorite self-care ritual/activity?
 My favorite self-care ritual/activity is taking nature walks. I'm really lucky to have trails right outside of my house and I'll either listen to music or listen to some narrated meditation walks. Bonus points if my family dog Ruby can join!⁠ ⁠
Favorite part about pursuing your masters at UNE? ⁠ ⁠
Working towards the
IPTI
honors distinction has been my favorite part of my studies yet! I have loved the challenge of working on a team with other professions as well as getting out of my comfort zone and leaning into the discomfort that comes with being new at something. Last semester I participated in IPTI, and this semester I will be doing the
Mercy Pain Clinic.
I highly recommend participating if you get a chance!⁠
Coffee or Tea?
Coffee! I love Portland's coffee scene and I have tried pretty much every coffee shop here in Portland. My favorite part of my morning is using my French press-I pretend not to be a coffee snob (but I definitely am).⁠ ⁠
Favorite Course? ⁠
I loved my public policy course with Frank. This was one of my first 'aha' moments where I found a passion that I didn't previously know I had! ⁠
Carly:
MSW student Carly Woolard
@_carly_sue_
⁠ is photographed here at orientation, presenting poetry as part of her Applied Arts and Social Justice Poetry Project
⁠@poemsforpatients⁠
and poised on campus with 3 other MSW students and members of the
student social work organization
. ⁠ Keep reading to learn some fun facts about Carly! ⁠ ⁠ AND…. read latest blog:
How MSW Student, Carly Woolard, Uses Poetry For Healing
to learn more about her poetry project.
Certificate Project? ⁠
For my macro arts project in the Creative Arts & Social Work Practice course, I created a social justice platform called
@poemsforpatients
.  My goal is to connect the general public with poetry to advocate for health as a human right, and also to empower writers to share their work in order to instill hope for those living with mental wellness + medical concerns. ⁠ ⁠
Band/music you're listening to right now?⁠
My favorite band is @
rksbandofficial
because they originated in my college town of Boone, NC and they are fierce advocates for the LBGTQA+ community!
Self-care rituals?
For self-care, I love to groove to @
rksbandofficial
funky tunes and meaningful lyrics while I cook or walk my dog!⁠ ⁠
Favorite thing about field placement?
⁠ My favorite thing about my field placement is my relationship with my supervisor. It has been so refreshing and empowering to learn through a person that genuinely cares and supports my educational experience! ⁠
Lynne:
MSW student (and local Maine Poet) Lynne Schmidt @
lynne_e_schmidt
is photographed here at the 2018 New England Author Expo in Massachusetts, in Acadia with her pup, in festive dress w/ her dog, Kyla and outside on a wintry Maine day with her new snowboard. Below are some fun facts about Lynne: ⁠ ⁠
Coffee or Tea?⁠ ⁠
I drink either coffee or tea. Coffee is for days where I am too tired to function and need a pick me up. Tea is for days where I've had adequate sleep or need to recharge some.⁠ ⁠
Favorite Course? ⁠
I think either the Practice Courses or the Intro to Trauma /Advanced Trauma. There was so much information to learn, and also the way the classes connected with each other was fantastic!⁠ ⁠
Favorite thing to do in Portland?
⁠ ⁠ Port Veritas
@veritasport
Open Mic nights at
@bullfeeneys
on Tuesday Nights! When most people think of Open Mic being music related, this is poetry related. I've had a couple of featured performances with them AND a former UNE MSW Grad
@emmdubb16
facilitates it!⁠ ⁠
Emily: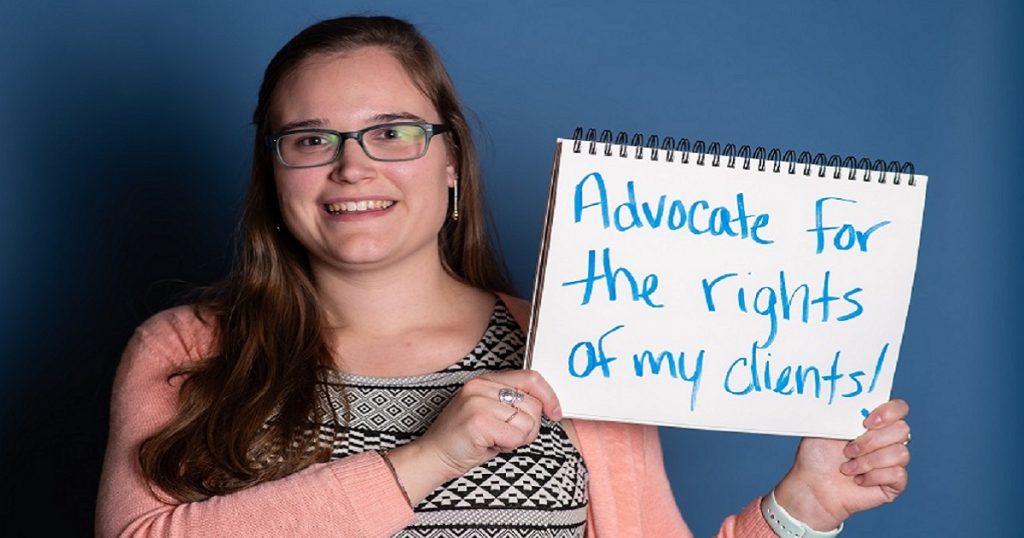 MSW student, Emily Krueger (
@ekrugs97
) is photographed here holding her social work sign in response to UNE's motto "How do you plan to do good?"  ⁠ ⁠ Emily is in her first AND final year here with us as she entered through our
4+1 BSW Advanced Standing Program
. Her current field placement is at
UNE's Oral Health Center
, where she is offers social work services to their clients. ⁠ ⁠ Keep scrolling for Emily's responses: ⁠ ⁠
Favorite self-care ritual/activity?⁠ ⁠
I practice yoga at least 3 times a week. I find that this grounds me, and allows me to focus on my body and mind for a little while, instead of anything else that may be going on. I practice in the mornings, and I find that it prepares me for a more productive and mindful day.⁠ ⁠
Favorite place to study?⁠
⁠ I like to study either on the couch at my apartment, or in the individual study rooms in Innovation Hall. I frequently utilize the study rooms in Innovation Hall on the weekends, or while I'm on campus when I need a few quiet moments to myself.⁠ ⁠
"How do you Plan to Do Good" with your MSW?⁠
⁠ Advocate for the rights of my clients. Check out our blog post,
Student Trauma Change Project and Weight Watcher Weigh-Ins
,  to learn more about Emily and her studies with us! That's all for today, but we'll be sure to keep bringing you student and faculty snap shots, so stay tuned! Featured image originally produced by
Joyce Hesselberth for The Chronicle