Featured image by Andrea Parrish on Flickr
This week (Feb 24th – March 1st) is National Eating Disorder Awareness Week!  The theme this year is Come as You Are. We encourage you all to embrace this theme by reflecting on the positive steps you've taken, wherever you are— including those stemming from setbacks or challenges — toward accepting yourself and others.  Take one more giant step toward courageous self-honesty and acceptance.
In light of this week, we want to feature UNE's MSW Student, Briana Ciallela, who is currently doing her clinical field placement at New England Eating Disorders Program (NEED)   and also take the time to share some information about Eating Disorders, at large.
Briana at NEED: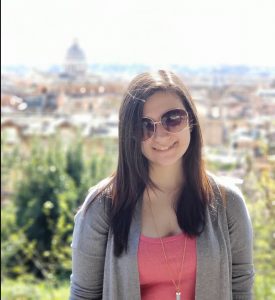 Briana is currently completing a clinical placement at New England Eating Disorders Program (NEED).  She spends 18-20 hours a week at her placement and participates in a wide range of  programming.
"Being a clinical social work intern at the NEED program has been an incredible and eye-opening experience," she shares.  "Not only has my depth of understanding about the diagnosis and treatment of eating disorders grown, but I've also learned the importance of how to properly use positive language around mental illness."
NEED offers an interdisciplinary approach to eating disorder treatment and has been doing so for over 30 years.  The team provides highly intensive treatments as well as individualized out patient care services based on the individual's assessment.   They offer individual, family, group and nutritional therapies as well as close medical monitoring and care and are dedicated to utilizing evidence-based treatments.  They apply cognitive-behavioral and family-based treatment models adapted for higher levels of care. These modalities support patients' safety, which is always the utmost treatment priority.  Safety and treatment goals include eliminating eating disorder behaviors, repairing thinking processes, maintaining physical safety, and strengthening relationships. Involvement of a patient's identified family is paramount to our treatment and to reaching individualized treatment goals.
Briana  attends multiple daily intensive Cognitive Behavioral Therapy (CBT) groups as part of NEED's Partial Hospitalization and Intensive Outpatient Programs.  She helps with clinical documentation and engages directly with patients every day in helping them achieve their goals.
"The interprofessional teams are amazing there" she shares, "and I think the patients really see that too.  There is so much value in that trust."
Briana also shares that in working there, not only has she expanded her depth of understanding about diagnosis and treatment, but she's greatly expanded her knowledge around how multifaceted an eating disorder diagnoses can be.  Take co-occuring mental health diagnoses, for example.  Many are not aware of just how prevalent dual diagnoses are.  Conditions that occur alongside eating disorders include a wide variety of diagnoses, including:
Depression
Anxiety
Post-traumatic stress disorder
Obsessive-compulsive disorder
Substance abuse
Personality disorders
Self-harm
She also talks about cultural influences and the shame and silence that exists around eating disorder diagnoses.   One of the best known environmental contributors to development of an eating disorder, for example, is the socio-cultural idealization of thinness.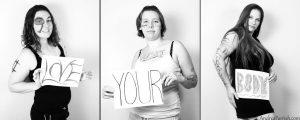 There seems to be rising popularity in various Body Positive movements in response to this, but the so called "beauty myth" is still prominent.  Visit HERE to learn more about Body Positivity.
Briana is excited about all she is learning and looks forward to the path before her. "Although I had not had any experience working with eating disorders prior to this year, this field placement has strengthened my trajectory for my own career and broadened my horizons by means of having the knowledge to work with this specialized population within my career."