Feature Photo by Elias Castillo on Unsplash
March is National Social Work Month, and in celebration of this, we're posting weekly prompts to our Instagram and Facebook to which we hope you respond!  Here, we've included an outline of the upcoming prompts alongside associated hashtags.   In addition to the hashtags, please don't forget to tag our pages in your posts!
Use the hashtags: #unesocialwork #unessw #SWGenerationsStrong #SocialWorkStrong #SocialWorkMonth #SWMonth and #NASW
As this week's prompt is about Social Work Heroes, BSW Faculty and Program Director, Cyndi Amato MSW,  graciously offered to guest blog to offer her insights on who her social work heroes are.  Enjoy!!
I walk into the classroom, place my bag on the table, pull out my laptop and class notes, and scan the room for student absences.   Not an uncommon experience for a teacher.  But I'm not any ordinary teacher, I teach social work.  What that means is when I look up to scan the room of students I see something remarkable.
Social Work is messy, requiring steadfast personal reflection that challenges bias, stereotypes, and prejudice inside ourselves and in the world around us.  At the same time social workers are asked to embrace the dignity and worth of all people, the importance of human relationships, integrity, and competence, all while valuing service to others and contributing to efforts that promote social justice.   If you ask me, each one of those in and of itself is a lofty goal.   It requires a particular kind of drive and passion to pursue these goals.  Education, whether formal or informal, is always a good place to start the process of personal and professional growth.  A social work education is meant to expand students' understanding of human behavior, systems of oppression, and facilitate the development of skills and strategies that dismantle barriers to equality, resources, and power. It integrates the personal with the political making sense of how the larger social environment is a determinant of a person's ability to thrive.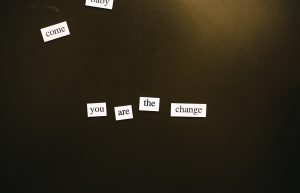 What is so remarkable is social work students embrace the discomfort this educational journey requires.  A willingness to be vulnerable to self-reflection, acknowledge shortcomings, and commit to growth as a way to create a more just world is not for everyone, but maybe it should be.   Here's the thing, because social workers, as mere mortals, step onto this path the world is a better place.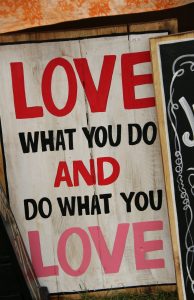 Embracing the dignity and worth of all people, social workers are able to visit a home impacted by generational poverty and help a family overcome what some would think are insurmountable challenges.  Embodying the importance of human relationships, social workers remain patient with the adolescent relying on disconnection to mask their pain.  The quest for social justice can be seen in the community organizer who raises awareness to the stigma of mental health so those who need support can ask for it without shame.  The halls of State Houses, Congress, organizations, and institutions are filled with social workers intent on dismantling systems of oppression. 
So when I look out into my classroom I see people who are willing to learn, grow, and change in order to uphold the lofty values of the social work profession. These are special people with an innate drive to make the world a more just place.  Over the years I have asked many students why they chose social work, and the common refrain is "I want to help people".   When I ask "why do you think you can", almost every time the response is "I always have been able to."  Sometimes this correlates with being the person who stood up for a classmate being bullied; being the friend who knew just the right thing to say; or the co-worker who advocated for someone or something.  There are certainly others who possess these qualities, but there is something special about those who are willing to take the deep dive into the waters of uncertainty and ambiguity to elevate their innate abilities of making things better for others.  These are my social work heroes.  – Cyndi Amato MSW 
For more about social workers as super-heroes, check out this great TED TALK:
Featured image by Marvel Entertainment