Featured photo by Adrian RA on Unsplash
As part of our continued Mental Health and Covid19 Series,  we are featuring a particular #Covidkindness project UNE MSW students are involved with.  The project is a Legacy Scholars project led by led by Tom Meuser Ph.D., founding director of The UNE Center for Excellence in Aging and Health (CEAH) and focuses on bringing older adults together online in an effort to help them combat feelings of loneliness and isolation during the COVID-19 outbreak.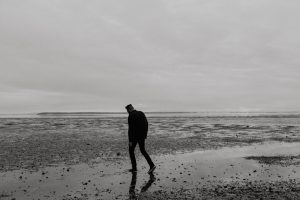 Meuser, along with other UNE faculty and select students are hosting online facilitated peer support and fellowship meetings for CEAH's Legacy Scholars,  a group of 430 adults aged 55 and older who voluntarily participate as subjects in research studies on health and wellness in aging at UNE.
In a recent interview with UNE News, Meuser shared "Older adults are at ground zero for COVID-19," Meuser stated. "If you are over 65, you are in the high-risk group. Participants said people are treating them differently. It's really threatening to them on an existential level. It's threatening to one's identity. These concerns are worth talking about."
The goal is to offer a few sessions a week where these individuals can come together to talk about both their anxieties as well as to reflect together on the things that are bringing them solace and joy.  Carly Woolard, one of the participating MSW students, shares that they ultimately want to create a platform that helps alleviate loneliness while increasing connection.   Woolard was forced to curtail her internship at Spring Harbor Hospital due to COVID-19 and shares that this project allows her to continue to make the most of her remaining months as a student and continue with the things she is passionate about- engaging with and helping others.   "At the end of the day, these people are also really impacting me in the most positive of ways, and that's what makes this the best experience."
Jen Paulus, another MSW student echoes this sentiment.  She is facilitating her third session tomorrow.  She shares her first two sessions went very well as individuals shared their experiences from their homes.  She's been leading the group on fiber arts and is hoping to expand to creative arts in general and hopes to get more men involved as well.  "I hate to be selfish, but with so much going on in my personal life from covid isolation to family illness, it has just been so fantastic to spend one hour out of the day to see other people, to have different conversations, and to focus on a tangible art form. I am hoping to see more new faces at our session tomorrow!"
What is a Session Like?
I recently had the honor of participating in one of the online sessions. The session was facilitated by Woolard and ran as such:
A handful of legacy scholars logged into the zoom meeting swiftly, boasting vibrant smiles and enthusiastic hellos.   Carly greeted the participants with warm smile and welcoming words,  which seemed to put everyone at ease immediately.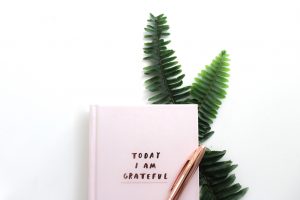 Carly opened with a question around gratitude.  The first participant to speak expressed an appreciation for their rural living – a home away from the hub, nestled in the quiet woods.  This seemed to resonate with many and inspired a plethora of Maine accolades, a shared appreciation for the lush natural landscape- ocean smell, pine forest, and sprouts ready to pop any day now.  Others expressed gratitude for their health, the recent sunshine, and new technologies like zoom, FaceTime, and texting that allow them to see their loved ones despite the distance.   Some participants spoke about the design of their home – a wraparound interior, for example, that enables exercise despite the rain, while others honed on the kindness of others.  Heads nodded in unison as they each shared the kindness of their neighbors, grandchildren, and adult children who worry about them, call to check in, or drop groceries on their porch.   "The kindness is abundant," they share.
Carly then transitioned into a discussion around "legacy," which led to a rich and reflective discussion around values, priorities, immortality, and memory.   One member shared how every day she tries to cultivate a curiosity about others – everyone has a story to tell, after all.  "It is a goal of mine to bring something positive always- to use my life to lift others."  She'd like this to part of her legacy.  Another participant spoke about heirlooms and the profound meaning they possess.  Another participant worked at a funeral home pre-COVID19, and shares she was reminded of her own immortality daily even before all this began.  "You know, sometimes I would jot obituary notes for myself, for when I  pass" she shares with a chuckle.  She pauses for a moment, seemingly deep in thought, before adding, "This can be a burden on the family, you know.  They want to know they honored you. It's a way I can help." Many heads nodded in agreement.
The conversation naturally gravitated to a discussion around the current COVID19 situation.  Challenges and anxieties were shared alongside strategies for staying centered.  This then segued into the subject of time capsules, which invoked a lively and creative discussion around future generations, archiving, photography, film, relics, and journals.  One member reflected on stories she remembers being told about WWII, about the long lines at gasoline tanks and how food was rationed, milk and butter become items worthy of coveting, and children salvaged the tin foil from their gum wrappers.   Together we ruminated on the current changes we were all undergoing, what might last, what might not, and what we might want to share.
Participants talked about writing about or photographing the pandemic "anomalies,"  things like homemade masks and the not so uncommon sight of discarded gloves, local signage offering words of encouragement, or the demarcation spots 6ft apart on grocery store tile.  Someone joked about journaling their reflections on a roll of toilet paper to be archived for future generations- now a precious commodity.   Another participant shared her love of list making, and said perhaps she'll store away her daily lists as a way to remember.
HOPE: 
As the meeting came to a close, Carly shared this hopeful and poetic video:
Video: "And the People Stayed Home" by Kitty O'Meara.
Each individual then shared one thing they were looking forward to later that day.  Carly would take her dog for a walk on the beach later.  I was planning ride my bicycle along a coastal road through sea salt air.  Others had plans to learn how to knit new things guided by online tutorials, while others looked forward to organizing their closets or "zooming" with family.
Though our current situation requires we physically isolate from one another, social connection persists, one of the driving forces of human nature and resiliency.  These groups, facilitated by MSW students, Carly Woolard, Jen Paulus, and Emily Kreuger, in collaboration with Center For Excellence in Aging in Health, are just a small sampling of the ways this is manifesting right now.  May we continue to find ways to stay connected through these trying times.
Visit THIS BLOG POST to read about how Carly infuses POETRY and ARTS into her Social Work Practice.
Are you affiliated with UNE School of Social Work and have a #COVIDKindess story and/or Mental Health Tips to share?   If so, Contact us

HERE!

Featured image by wallbase.cc