Featured image by Matthew Henry on Unsplash

Racial discrimination…COVID19….Socioeconomic disparity…
This is just a short list of the things that are currently claiming countless lives daily.   As losses continue to amass, so too does our grief.  Our losses are widespread and diverse, and despite feeling their heaviness, we are often unable to even comprehend them or put them into words.  This type of loss, which can't be concretely verified or easily resolved is called Ambiguous Loss (AL), a term developed by Dr. Pauline Boss, a science-practitioner, researcher, and educator known for her pioneering work in the interdisciplinary study of family stress.  AL is an expected response to losses that are unclear, externally caused, uncertain, confusing, and incomprehensible.  Such loss often goes unnoticed, but for many right now, is at the forefront of our experience.  Today, we turn to the Director of UNE School of Social Work Shelley Cohen Konrad PhD, LCSW, FNAP, for some insights into AL. 
Impossible Tensions and Irresolvable Quandaries: Ambiguous Loss in the Time of COVID-19 
b
y Shelley Cohen Konrad PhD, LCSW, FNAP
Every day, mounting COVID-19 deaths in the U. S. are publicly recorded and privately grieved. Less visible losses however are unaccounted for including those of front-line workers caring for the sick and dying; the unexpectedly unemployed; people charged with making morally and ethically impossible decisions; and innumerable others vicariously witnessing the "cruel capriciousness" (1) of the pandemic.  In myriad ways we are connected to uncertain grief – our lives changed forever, not knowing what will be the next 'normal' that will disappear.
Simultaneous to pandemic losses, are those precipitated by racist violence. Family and friends experience profound and complicated grief caused by the unexpected and inexplicable murder of loved ones. These deaths also provoke legacies of grievous historical and intergenerational traumas. Bearing witness to racism in all its forms viscerally reminds many, if not all of us, of the exigencies of hatred and death that accompany bigotry.
Ambiguous loss describes responses to losses that are unclear, externally caused, confusing and incomprehensible. According to Boss, "ambiguous loss often goes unnoticed, perhaps because it is ubiquitous." (2) Ambiguous loss upends perceptions of reality, defies the familiar, and breaches one's trust in the world. Ambiguous loss has most often been associated with the impacts of dementia on family members (2), losses incurred when disabled veterans return home (3), and the events of 9/11 (4). In spring 2020, COVID-19 and deaths of George Floyd, Breonna Taylor, Ahmaud Arbery among others, have unleashed a torrent of ambiguous losses affecting individuals, families, institutions, practitioners, and informal communities of care.
Ambiguous loss is also associated with moral injury, an existential haunting arising from having to take actions that violate one's own values. Like ambiguous loss, moral injury originated as a response to the egregious demands of war (5). Today, we witness so many workers engaged in acts that go against their moral obligations experiencing moral distress and injury that will resonate throughout their lives.
Recognizing and addressing ambiguous loss and moral injury in social work curriculum and continuing education helps mitigate their devastating effects. Awareness of these exigencies aligns with trauma-informed practice assisting social workers and others engaged in work with victims, witnesses, survivors, and families to anticipate and be responsive to the tolls of the present day crises as well as to other, less public losses that many people experience. Acknowledging and naming ambiguous loss affirms what many feel; it eliminates shame, revives connection and leads to brave conversations for change.
Tips For Coping With Ambiguous Loss: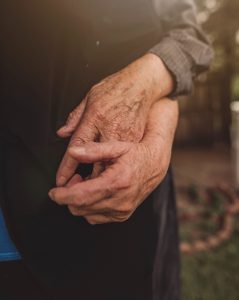 The first step to addressing ambiguous loss is acknowledgement. Recognizing and naming an experience as loss helps people re-conceptualize their experience as understandable rather than diagnosable.  It encourages a trauma-informed process that begins with "this is what happened" rather than questioning their reality or wondering what they're doing "wrong".
Workers are responsible for setting the framework for helping clients integrate loss into their life narrative. There is often no closure or expected outcome to ambiguous loss – thus workers too must be equipped to deal with complexity and uncertainty. Ambiguous losses are associated with experiences that are patently unfair, unanticipated, complicated, and emotionally revisited throughout life. There may never be an explanation or resolve to the loss experience. Finding comfort in life's uncertainties and ambiguities, though taxing, helps people manage ambiguous losses. The end goal is to build resilience knowing that one can manage tragedy and not be overwhelmed by it; one can hold both loss and hope in their heart.
CLICK HERE TO VIEW BOOKS BY DR. BOSS ON AMBIGUOUS LOSS
Q&A with Dr. Shelley Cohen Konrad 
How were you first introduced to the concept of ambiguous loss (AL) and why is it something you feel is important to acknowledge? I became interested in non-death related grief following a family tragedy.  I researched the literature and could not find a description of what I was feeling. I came across the term chronic sorrow associated with the birth of a child with disability but it didn't quite fit. I encountered Pauline Boss' terminology of ambiguous loss when I was working on my doctorate, which explored experiences of parents whose perfectly healthy children are changed in health and/or functioning following illness/accident/or trauma. Although Boss at the time was speaking to the experiences of families of MIAs and returning veterans, for these parents, the loss of the 'known' child, resonated with how she described AL. Since 2000, when Boss first termed the phrase, it has been used to describe a range of loss experience including the kinds of losses people are feeling related to COVID-19 and racist violence. In my social work practice and in my life I've come to believe that naming ambiguous losses helps frame many loss experiences and also helps grievers feel less isolated and alone.
How can social workers incorporate an awareness of and response to ambiguous loss in the work they do, particularly now? I'm impressed by the many webinars and papers I've seen associating both the impacts of COVID19 and racial unrest – essentially the upending of life as we knew it – with AL. Social workers need to be exposed to the presence and impacts of AL in their BSW/MSW education, continuing professional education, and in supervision. When such losses are unaddressed it is too easy to misinterpret/misdiagnose client experience. It can lead to judgmental conclusions, which of course, affect intervention outcomes. Now more than ever, social workers need to be aware of the exigencies of AL related to unemployment, identity loss, changes in future plans, and the many, many losses and uncertainties associated with a changed world.
In what ways do you feel the UNE School of Social Work curriculum addresses ambiguous loss? The School offers a trauma-informed practice (TIP) course and certificate program and TIP emphasizes individual, community, and historical losses experienced by people. UNE Faculty and TIP certificate coordinator, Arabella Perez, and I have done workshops that highlight the intersectionality of TIP and ambiguous loss and grief. We also cover AL in our grief and loss course, but we're looking into ways that we can better infuse this throughout our clinical curriculum. That said, awareness of ambiguous loss is also essential for macro practice. Right now institutions are affected by overwhelming expectations and feelings of powerlessness in the face of COVID19 and unrest. AL speaks to broader, systemic experience as well as individual suffering.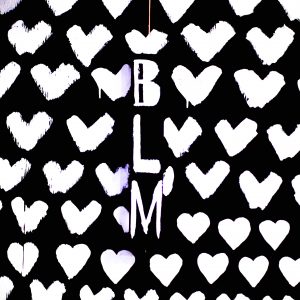 Can you speak specifically to ways in which understanding ambiguous loss can help us address systemic racism/historic trauma? AL and associated grief intersect with historic, intergenerational, and ongoing trauma. When you consider 400 years of losses – loss of identify, loss of freedom, loss of rights, loss of homeland – I can go on and on and of course the global exigencies of genocide, all of these influence ambiguous losses.  Unrecognized and unaddressed, AL breeds intangible bitterness and anxiety; anger and loss of worth. The film Dawnland is rife with AL as Maine's indigenous people lost everything in the name of 'betterment'. In my view, when we do not name "loss as loss" we miss an important pathway for healing.
Can you speak to ways in which we can move forward and heal? Perhaps the most difficult element of moving forward, whether therapeutically or as a society, is accepting the complexity and duality of life. Americans want answers and resolve. Social scientists and providers want evidence-based, best practice outcomes. We do not see this fervor for closure/resolution in other cultures, for example, the first Noble Truth in Buddhism is that suffering exists in life – it is part of the greater whole. With ambiguous loss the key is to accept that many things that happen in life are inexplicable. Trying to find answers when there are none in effect, leads to more misery. Meaningfulness is derived when one can integrate AL into a richly patterned life story. This is not to say however, that one should not seek to eliminate injustice or prevent trauma. But for now, in this world, we must connect AL with resilience and empowerment. Knowledge is power, and how we use knowledge of the impacts of ambiguous and other forms of loss will help us leverage resilience, better serve individuals and rally social action.
SEE RECENT POST, MANAGING STRESS AND CULTIVATING EMOTIONAL RESILIENCY
References:
Boss, P. (2010). The trauma and complicated grief of ambiguous loss. Pastoral Psychology, 59: 137-145, p. 140.

Dekel, R., Levinstein, Y., Siegel, A., Fridkin, S., & Svetlitzky, V. (2016). Secondary traumatization of partners of war veterans: The role of boundary ambiguity. Journal of Family Psychology, 30(1), 63–71. https://doi.org/10.1037/fam0000163

Boss, P. (2004). Ambiguous Loss Research, Theory, and Practice: Reflections after 9/11. Journal of Marriage and Family, 66(3), 551-566.