There are an average of 123 suicides each day in this country. It's the tenth leading cause of death in America — second leading for ages 25-34, and third leading for ages 15-24 (National Today, 2020). Throughout this month, we're sharing resources, stories, art, and more in an effort to shed light on this highly stigmatized topic.  Suicidal thoughts can affect anyone regardless of age, race, gender or background and is often the result of an untreated mental health condition. We want to reach out to those affected by suicide, share their stories, raise awareness around mental illness, and connect individuals with suicidal ideation to treatment services. 
You are not alone.
Today, we are featuring non-profit organization, The Yellow Tulip Project (YTP) and reflections from Delaney Ireland, a YTP Ambassador, who recently shared her story as part of a YTP storytelling event. Executive Director of YTP, Suzanne Fox (also a UNE MSW Student) co-founded YTP with her daughter in 2015.  Without further ado, we'll let her take it from here: 
Suzanne Fox, Executive Director of Yellow Tulip Project:
It was exactly five years ago this month that my daughter Julia confided in me about her own depression and self harm. I was blindsided. And yet that conversation was the first ripple that started The Yellow Tulip Project, this powerful and hopeful youth driven momentum. Our growth has been explosive and in the four plus short years we've taken what started as a passion project and turned it into a national (and burgeoning international) movement. We now have close to 400 youth ambassadors in more than 31 states and a handful of representatives overseas. The hundreds of kids organizing, leading, and galvanizing is humbling— and a reminder that hope does happen. Everyday I am so inspired by the young people around the country that are moving mountains to remind their friends, family and peers that it is ok to not be ok and that there is help and hope out there. We know that the only way to normalize the conversations around mental illness is to actually have them, which is why this summer we launched our first storytelling course for the YTP ambassadors. Just as an Alchemist is a person who is able to turn any material into gold… our course, Storytelling Alchemy strives to transform the difficult experiences from your life into a source of strength and inspiration for you, and for others.
Delaney, photographed below, is a YTP ambassador and pioneer in this first storytelling course. According to Delaney:
"I've never been a strong public speaker, and I've never been particularly good at putting my feelings into words, but by the end of the course, I felt comfortable and more than prepared to speak in front of any audience. Being a part of this group allowed me to feel comfortable sharing things that I hadn't shared with even my closest friends, and allowed me to gain new friendships with people that are able to understand me on a more personal level. The skills and relationships that I gained through this course have been extremely helpful to me in the weeks since the course ended, and I would highly recommend this course to anyone and everyone. Our team has several things planned, including a blog, podcast, as well as another opportunity to take the storytelling course, so please be on the lookout!!"

Our hope in sharing Delaney's story here is that it will touch someone who will then know that they are not alone.
Delaney's Story: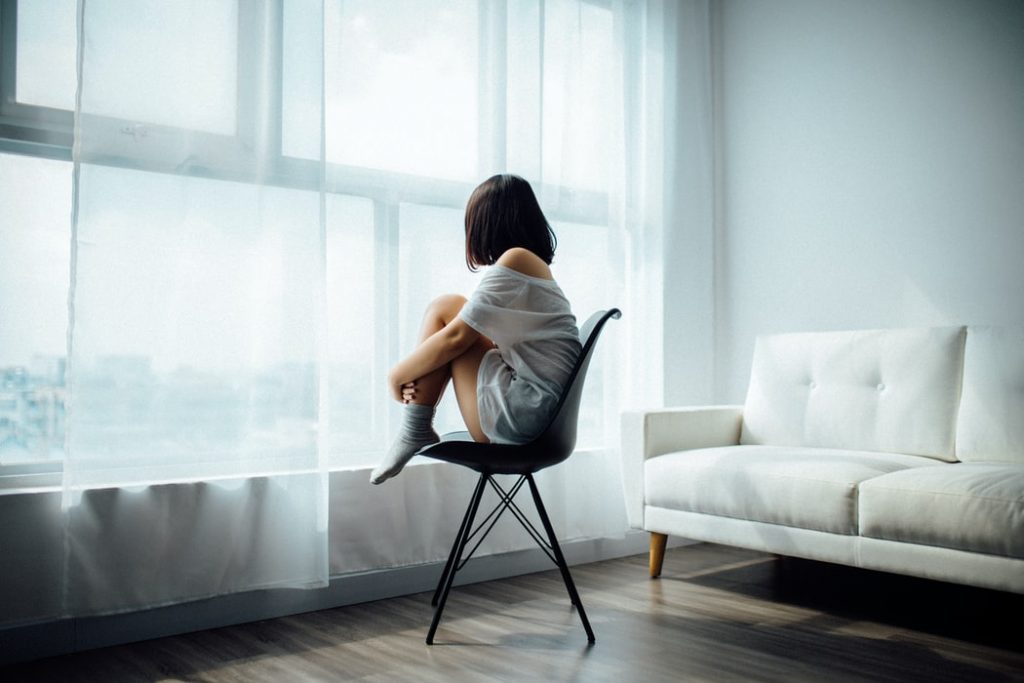 I took a deep breath. I watched my feet closely as I walked down the hall, trying not to fall down. I took another deep breath. I stopped in front of my English teacher's doorway. "This isn't important. You're wasting his time. Other people have it way worse than you." These thoughts ruled my mind and fueled my anxiety as I contemplated just walking away. My heartbeat was like a metronome, but only this metronome was ticking far too fast, and I wasn't sure that my body could keep up with it for much longer. Within the last month, I had gone from having a manageable amount of anxiety to being perpetually on-edge and having 5 or 6 panic attacks per day, starting right when I woke up. The second I'd open my eyes in the morning, I'd be hit with a tsunami of panic that made it both miserable and nearly impossible to get out of bed. The panic came and went in waves throughout the day, making it thoroughly difficult to function. I would spend so much energy worrying about, trying to predict and prevent my next panic attack that I wouldn't have enough energy to make it through the whole day. On one of my most challenging days, I came home from school, laid on the floor to work on homework, then fell asleep for a nap (which was "normal," even necessary, for me at this point), but this time was different. I was so exhausted that the alarms I had routinely set for a couple hours later didn't wake me up. Instead, I slept 13 hours that night, waking up around 5 or 6 AM face down on the floor with an insane amount of homework left to finish and not enough time to finish it. That morning, I did below average work, missed a mandatory meeting, and showed up to homeroom on the verge of a breakdown. This was becoming too much to deal with by myself. I needed help. I brought myself back to the moment. I took one more deep breath, mustered up as much courage as I could, and stepped into the classroom. "Hey, could I talk to you for a minute?" I could hear my voice wavering, and I'm sure he could as well. Focus. Focus. Focus. Although he was busy grading papers at the time, he immediately stopped to give me his complete attention when I said this. As I struggled to find the words to describe what was happening inside my mind and how it was affecting my schoolwork, I noticed myself nervously fidgeting with the clip on my backpack and rapidly tapping my foot on the squeaky wooden floor. Focus. I finished explaining myself and took a deep breath, larger than all of the others combined. After letting a few seconds pass to make sure I was done, he began by encouraging me to share this with my other teachers as well. He asked questions trying to better understand what was going on, and brainstormed with me, trying to figure out what was triggering all of my anxiety all of a sudden. He asked what he could do to help, and we were able to come up with a plan for what we could do if it happened again. As students, we're constantly told to listen and pay attention when people talk to you, but we're never taught what this actually means. Paying attention isn't making eye contact with someone a few times while responding to a text or email at the same time. It isn't saying "I'm listening" while  balancing doing other things or tasks at the same time. It would have been much easier for him to just send me to the guidance office and go back to grading papers, but he didn't. He chose to listen. Having this experience and seeing the confidence that it instilled in me has made me determined to help create a generation of people who feel empowered not only to share their truth, but also who feel empowered to listen to others as they share theirs. We need to teach everyone what it means to truly listen and "be there for someone" because when someone is struggling and feeling like they don't know where to turn, having that one person that listens can make a world of difference. So, I want you to ask yourself, how are you going to respond the next time someone asks you if you have a minute to talk?