Recently, the Director of UNE School of Social Work, Shelley Cohen Konrad PhD, LCSW, FNAP, received an email update from MSW alumna '18, Jessica Boghosian ACSW, about her new life in California. Jessica graduated in May 2018 and shortly after graduation, packed up her car with a close friend and drove across the country and landed in LA. After three months in the city, she moved into the foothill community of Duarte California, where she currently resides. Despite the global turmoil of this past year, she says she's settled in with fair ease and has been working at Bright Road Recovery Treatment Center for Eating Disorders. There, she conducts both individual and group therapies. As part of her training, she learned EMDR (Eye Movement Desensitization and Reprocessing) and uses this with her patients alongside DBT and other creative modalities. She shares that she's been able to implement much of what she's learned through the Applied Arts and Social Justice certificate as well as her trauma courses. Jess took advantage of designing her own independent study while at UNE as well, and through this, researched different sound healing therapies, which she currently uses in her practice. "I am sitting in a place of great gratitude for the education I received from UNE's program" she wrote, "The challenging yet compassionate team you created at UNE supported me in exploring what made me passionate about therapy and helping others." We were able to get Jessica on the phone for an interview. Keep reading to learn more about what she's up to in Cali!
Jessica Boghosian
Bright Road Recovery
As a Clinical Therapist, Jessica conducts individual and group psychotherapy. She works at an Eating Disorder clinic, and therefore providing supportive meals is part of her work as well. The hours of treatment and number of meals provided are determined by which level of care patients are receiving. "Meals are obviously challenging for our clientele, so there is a lot of therapeutic support around meal planning and meal times," Jessica shares. Prior to COVID19, they dined communally in large dining hall. "We'd play games, share in conversation, and there was always an interprofessional team for patients with questions." Therapists work closely with dietitians and nutritionists. Eating disorders have the highest mortality rate of any other mental health disorder and therefore it's crucial the team work collaboratively with the patient's well-being at the forefront.
COVID19 Impact
Since Covid19, they've shifted to telehealth services. With an already robust internet network, the transition was fairly smooth, Jess shares. They developed a scheduled food pick up service, where patients do weights and vitals as they pick up their food and return home in time for virtual programming. They continue to eat communally (though via zoom) and food is packaged in individual baskets with instructions and other materials for the week (therapy worksheets, art supplies, journals etc.). Patients are required to be in programming (now synchronous zoom) the same time allotted prior to COVID19. Though this obviously presents new challenges, the organization has done a remarkable job to continue to provide excellent support to their patients. Jessica feels she is continuing to make great progress with her clients despite the distance.
A Day in the Life: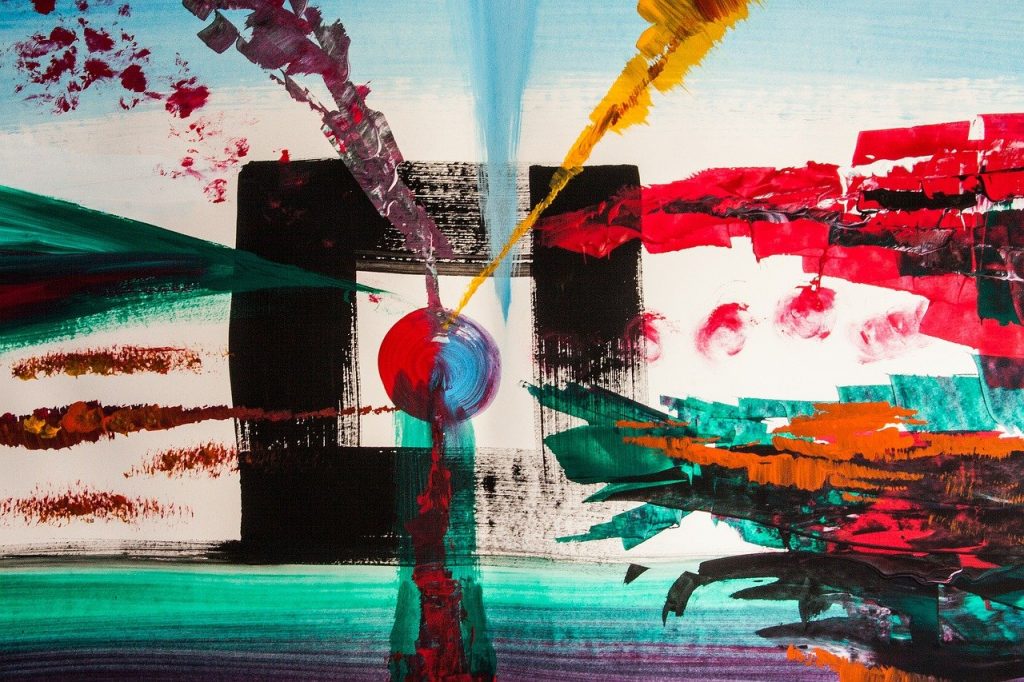 Jessica runs groups and individual therapies daily. She runs art and mindfulness groups about five times a week and conducts individual sessions in between. This makes for a full schedule! In her individual sessions, she often uses EMDR (Eye Movement Desensitization and Reprocessing), as well as Dialectical Behavioral Therapy and several different art modalities. Every new patient gets basic supplies upon arrival- a stack of coloring pages, colored pencils, markers, and a blank journal. Jessica can request additional supplies as needed (oil pastels, paints, anything for special occasions.) She's incorporated books, art, sound, EMDR (individual sessions), DBT worksheets, podcasts, TED talks, writing and more into her sessions. She's grateful for the creative flexibility she's allowed, and also feels confident she's been provided a framework that ensures she is delivering evidence-based treatments.
EMDR (Eye Movement Desensitization and Reprocessing):
Though UNE School of Social Work does not teach EMDR as part of the curriculum, students are free to undergo training independently and can incorporate it into their practice if they so choose. Jessica trained in EMDR when hired at Bright Road Recovery and finds it to be an effective treatment. EMDR is a psychotherapy used to help patients heal from the symptoms and emotional distress that are the result of disturbing and/or traumatic life experiences. The underlying concept is that the mind heals from psychological trauma much as the body recovers from physical trauma and that emotional/mental systems can become blocked or imbalanced by the impact of traumatic events. This causes emotional wounds to fester and can lead to intense suffering. EMDR differs from other therapies in that it doesn't require talking in detail about the distressing issue or completing homework between sessions, but rather focuses on the brain's natural physiological healing processes. It is an 8 phase treatment that uses bilateral stimulation (eye movements) as a means to resolve unprocessed traumatic memories in the brain.
Welcome To My Corner
Jess currently runs a group called "Welcome To My Corner," where she pairs sound meditation with journaling or an art experience. She developed this group from the research she did as part of her independent study at UNE and the Applied Arts and Social Justice Certificate. Many of her patients deal with a lot of anxiety and find the group to be very helpful. She sometimes uses a Tibetan singing bowl or a rain stick to set a calm tone. Though she does not do psychotherapy as part of this group, things often come up as they create things together that she can later process with them in an individual session.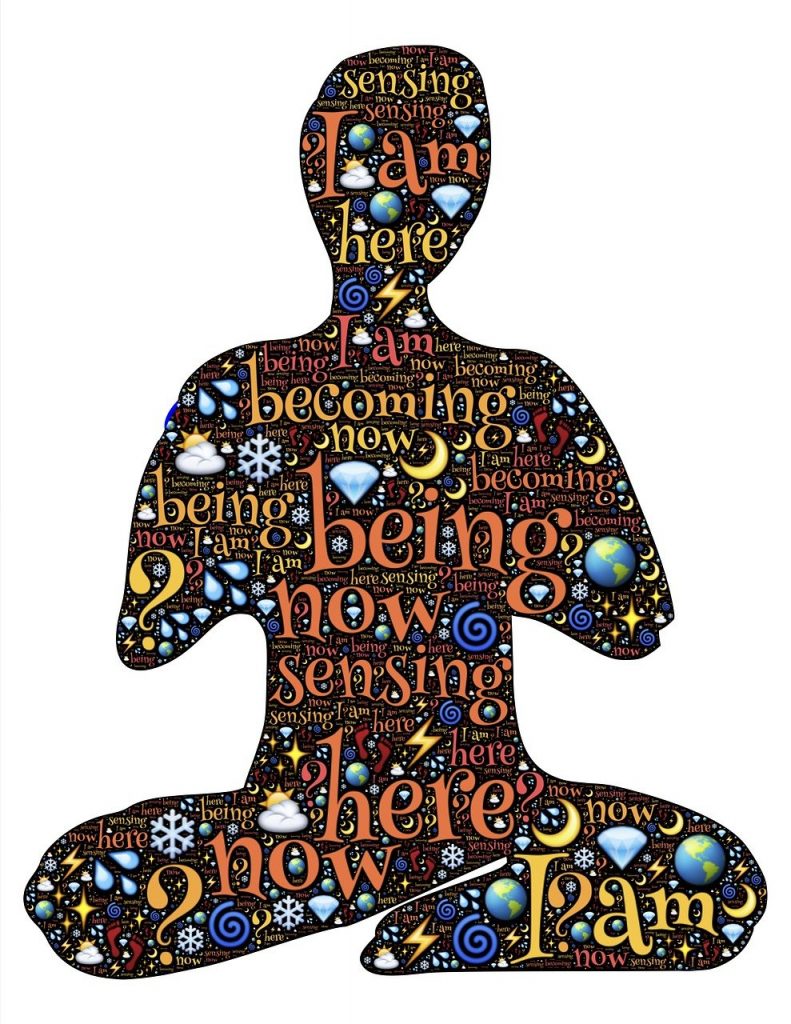 How Does Supervision Work?
As an ACSW (Associate Clinical Social Worker – California's version of Maine's LMSW-cc), Jess can run groups by herself, but she meets with an offsite supervisor (contracted) twice a week. She discusses areas of progress vs where she is experiencing challenges/barriers. Her mentor offers critical feedback and they often brainstorm ideas moving forward. It's a great space to get guidance and mentorship as she works toward becoming a Professional Licensed Clinical Social Worker (LCSW).
What Inspired You About UNE?
"I love how discussion focused UNE is," shares Jess, "what I love about social work is there isn't one right answer to anything, really, but we challenge one another about what move is best. It's very dynamic, and faculty allow that space in the classroom to challenge one another with our differing thoughts. This is particularly helpful now as I'm part of a multidisciplinary team. It reflects the real world. We aren't aggressive with one another, but this leads to critical thinking and creative problem solving." Jess shares that she has largely felt very prepared for the field of Social Work. Doing independent studies further helped prepare her for innovation. She needed to be self-motivated, independent, and self-directed.
Advice to Current MSW Students
Do your reading!
Don't be afraid to speak in class.
Speak what you're thinking. Everything has merit and whether or not it's "right" it gives everyone an opportunity to explore how it may not be and gives everyone a chance to learn from that. Don't be afraid to challenge even your professors.
Do an independent study if you can.
Take Arabella's Advanced Practice Trauma course.
Most of all…………….
Be YOU. The great thing about clinical social work is it's your practice – everyone practices differently. Of course there's an underlying code of ethics and standards we adhere to, but you get to do you. You can run with your styles and what you're drawn to.