Hear from UNE MSW Student, Belle Bocal '24, about interprofessional collaboration, UNE's welcoming community, and why she chose UNE's MSW Program.
Belle Bocal (She/her/hers)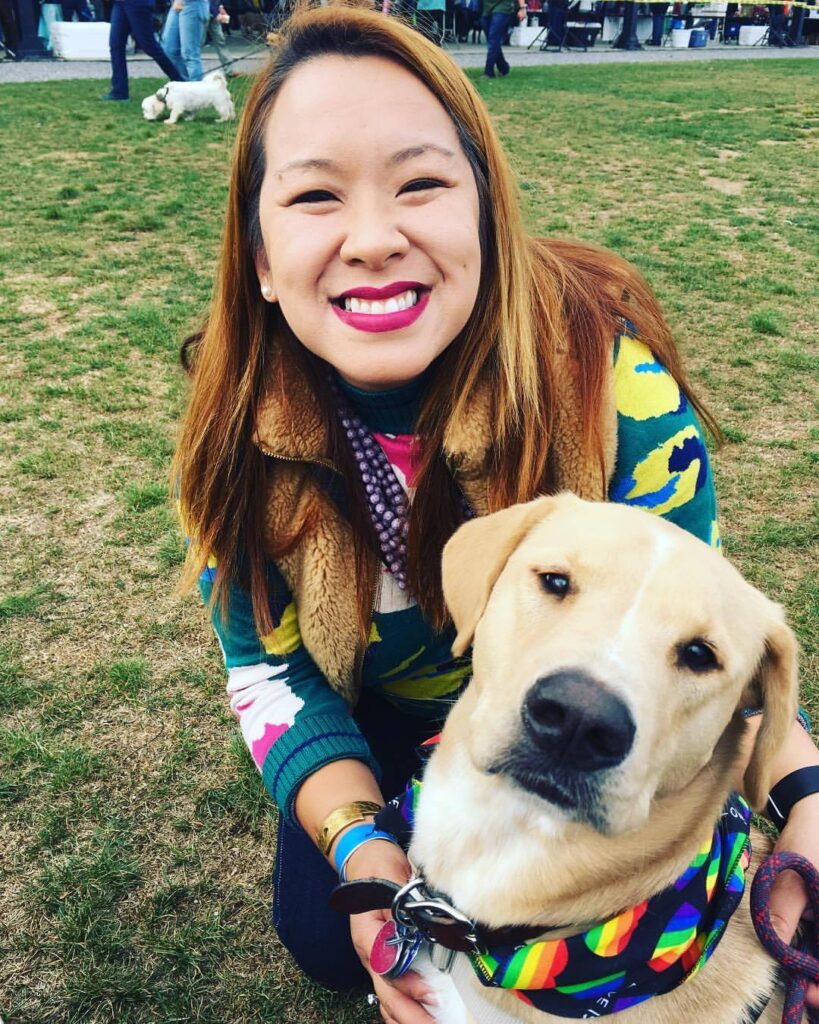 WHY UNE?
I work at UNE, but I would have preferred to come here anyway because of all of the interprofessional opportunities. Interprofessional education is a huge perk of coming to UNE. All of the health professions here in one house, meaning the College of Osteopathic Medicine, the School of Nursing and Population Health, the School of Pharmacy, the School of Social Work…we're all here. The opportunities to work together on different kinds of projects and to be able to train together is incomparable. It prepares us for the real world.
WHY SOCIAL WORK?
I actually have a Masters in Applied Analytics and am a fundraiser. I know for some it seems like a big stretch to change careers mid-flow, but when I think about it, in my day to day job for the University and other careers I've had before, what I really do well is I actively listen and I like to tell stories. I'm a storyteller, and the MSW is a combination of these things. It's looking at numbers, looking at trends, listening to people and being able to help people.
Photo by Pascal Bernardon on Unsplash
HOW IS UNE HELPING YOU MEET YOUR POST-GRAD GOALS?
We feel like a small college, but we have a large scale impact. What I want to do for my community as someone who is first-generation Vietnamese and identifies as an Asian Pacific Islander Desi American, is work with the BIPOC community here in Maine. Something that we've seen here in Maine, definitely in the past few years, is that there isn't a huge representation of people of color in the mental health space, so it's just something that I knew of my own experience is that I can go and get the training here at UNE and then serve that community.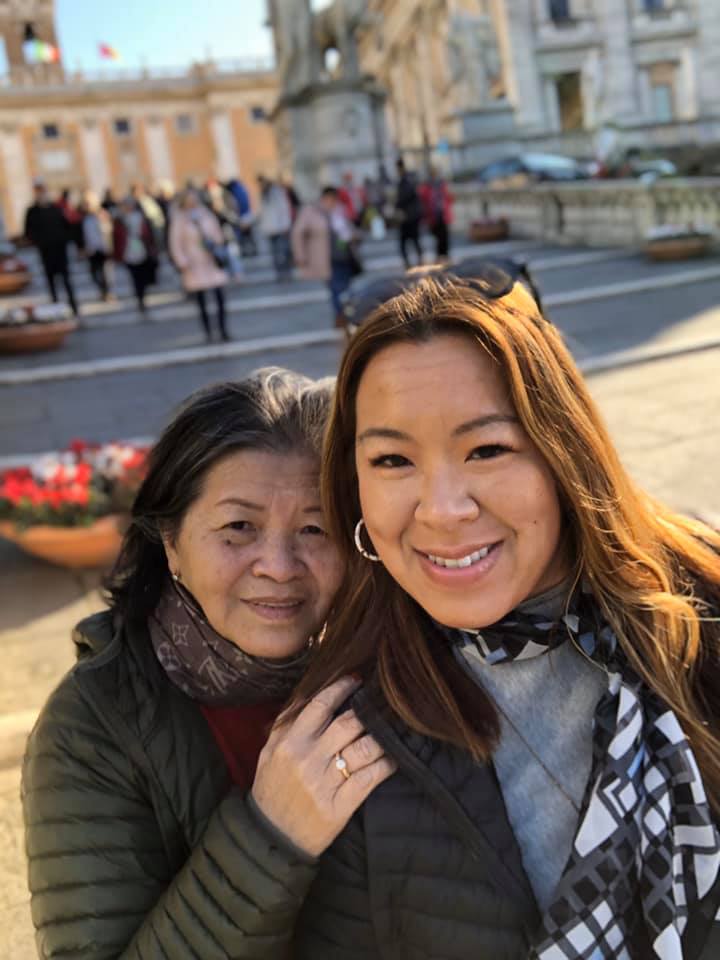 WHAT INTERPROFESSIONAL LEARNING HAVE YOU DONE?
UNE's [Center for Excellence in Collaborative Education] puts on all of these different opportunities, even during the pandemic. They really made sure that our learning was seamless, whether it was seminars or projects that we could continue without a hiccup and get out of our own disciplines for lack of a better word. Specifically, I worked with a team on a pandemic plan project. Our team had a couple of students from the College of Osteopathic Medicine and from the School of Pharmacy. I also worked with Mercy Pain Clinic, which normally is in the hospital at Mercy Hospital, but we did it virtually for the first time ever with an interprofessional team from OT, PT, nursing, and the College of Osteopathic Medicine.
ADVICE TO THOSE CONSIDERING UNE:
UNE is a really special place… there are so many opportunities, whether you come to the MSW program or you come to any one of our programs. Your program is going to go by so quickly and there are going to be wonderful doors that the school opens up for you. You're going to have to be really thoughtful about all the opportunities that the professors, the alumni, and the other students are going to expose you to and the things that you ask of yourself, so be thoughtful, be strategic and leave yourself open to the idea of wonder.
BEST THING ABOUT UNE
100% the people. This is a really special place. I work with alumni and seeing all those familiar faces again, having them back to campus, hearing their stories is amazing. I would say the same about the students, the faculty, and the professional staff here- it's such a special place.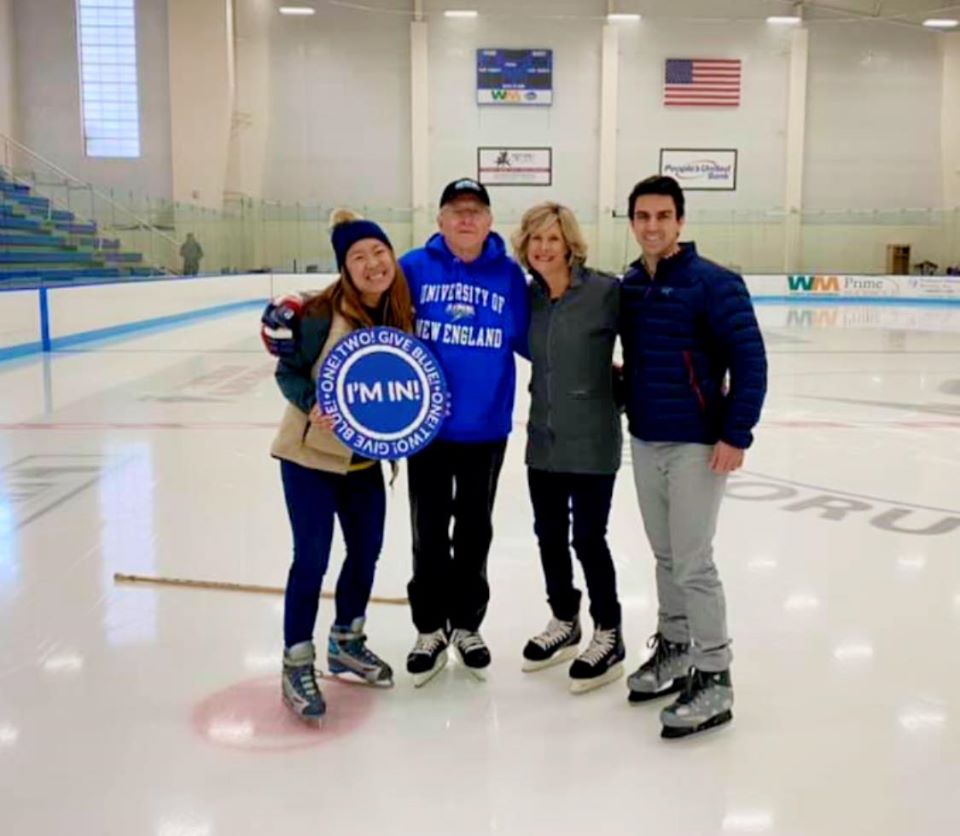 WHAT IS YOUR FAVORITE STUDY SPACE?
The library here on the Portland Campus. There's also the Student Academic Success Center (SASC). You can get free tutoring, they'll peer review papers for you, the staff is incredibly accessible and fun, and they have a website that helps you with any citation that you need. Grad school is all about finding those free resources!
WHAT IS THE LAST BOOK YOU READ?
It wasn't the last book I recently read Glennon Doyle's Untamed. I'm all about the Cheetah life, and I think that she is just super accessible. She talks about this idea of our "knowing"- some call it intuition, some call it your "spidey sense" but I think we're socialized to go with the flow or do what we "should" do, and I've been consciously retraining myself and unlearning all those things and ask 'what do I really want?' and trusting my sense of self.
ONE THING YOU WISH PEOPLE KNEW ABOUT SOCIAL WORKERS IS…
We're not a monolith. For example, I'm Vietnamese American, and something I'm continuously having to educate my own family members about is I'm not here to take away people's children or to break up people's families. I'm here to give agency and to help support people in environments, and to help them access resources.
TIPS FOR GRAD STUDENTS:
You need to make equal parts time for having fun and taking some time for self-care. For every 2 hours you spend in the library or working on a paper, take an hour to go for a walk, or meet a friend for supper, or go to that Sea Dogs game, and don't feel guilty about it. It's going to recharge your battery and make you a better student.
FAVORITE SPOT IN MAINE
Either sitting on the beach over on Willard beach and looking out at all the little boats or behind home plate at the Sea Dogs.
FAVORITE RESTAURANT
Oh that's a toughie. A lot of people know that Portland, Maine is Bon Appetit's city to beat. Right now, I'd say it's TIPO, which is off the peninsula with plenty of parking. Italian food is my favorite. I would recommend getting the meatballs. But if you're a vegetarian, there's this really good pizza called the quattro formaggio, which I think means four cheese.