Francesca Perlov LMSW-cc '21
What has your career as a social worker looked like My social work career has been full of variety, deep learning, and self-reflection. I recently passed my licensing exam and am now working at Art of Awareness in South Portland, which was my dream job as soon as I heard about it. I work as an outpatient individual therapist and a facilitator in the intensive outpatient program. I love it! Everyone on the team is so knowledgeable and welcoming!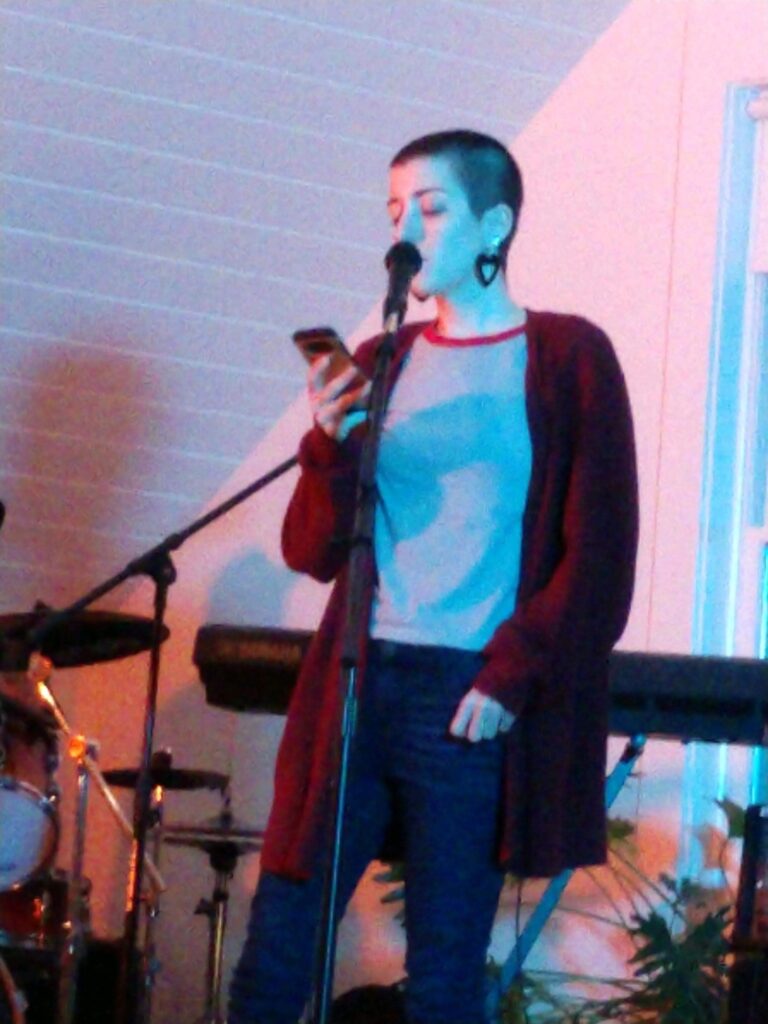 Why UNE? I fell in love with Portland, ME after visiting over many summers during undergrad at Clark University in Worcester, MA. I knew my ultimate goal was to live in Maine, and the fact that UNE's program aligned so well with my goals was a magical coincidence. I heard great things about UNE's connection to the local community and the wide variety of internship opportunities offered, and the unique opportunity to pursue the Applied Art and Social Justice (AASJ) certificate also appealed to me.
Why Social Work? Although my parents are both in the mental health field, what really solidified my path to becoming a social worker were my own experiences as a client in therapy. I spent many years struggling with anxiety and not knowing what sort of career I wanted to pursue. I saw how social workers could have such an influential role in helping people become unstuck. I believe that having gone through one's own mental health difficulties can only improve one's practice as a therapist.
How did UNE help you reach your goals? UNE provided me with a variety of learning experiences, which I was able to tailor to my own interests and goals. My professors were accessible, passionate, and clearly knowledgeable in their areas of expertise. UNE specifically offers the certificate tracks, which allow you to gain further experience in specific areas.
Did you pursue certificates at UNE? I received my Applied Arts and Social Justice certificate.  In my first year, I did research on the relationship between the creation of self-portraits and self-esteem. I conducted this project with a small group of high school students in Brooklyn, where I grew up. For my Creative Arts in Social Work Practice course with Lori Power, I created an instagram account to share art and writing related to adoption.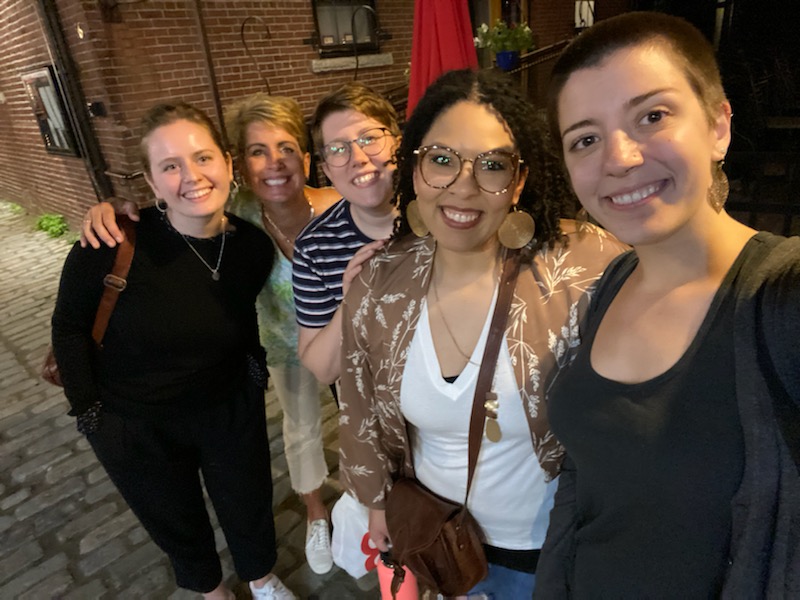 Where did you do your field placement(s), and how has field placement enriched your learning experience? My first field placement was at the Center for Grieving Children and my clinical internship was in the counseling and wellness department at the Maine College of Art (MECA). My field placements were incredible and very different from one another. At the Center, I worked in the bereavement program, performing initial intakes, as well as facilitating a bereavement group for parents who had lost spouses, children, or other loved ones. I also participated in the Intercultural Program, which involved working with middle schoolers who are immigrants, asylees, or refugees. At MECA, I was thrown into the world of being an individual therapist for students in the undergraduate and graduate programs, which was as exhilarating as it was imposter syndrome-inducing. Both placements exposed me to clients with a variety of life circumstances and mental health diagnoses.
What is your favorite thing about UNE?
I enjoyed how my learning and my field experience were intertwined, especially in my clinical year. I was able to quickly apply concepts I was learning in my Practice course, to my therapy sessions with clients. Weekly supervision was such a productive and safe space to process my work with clients and how I could improve my practice.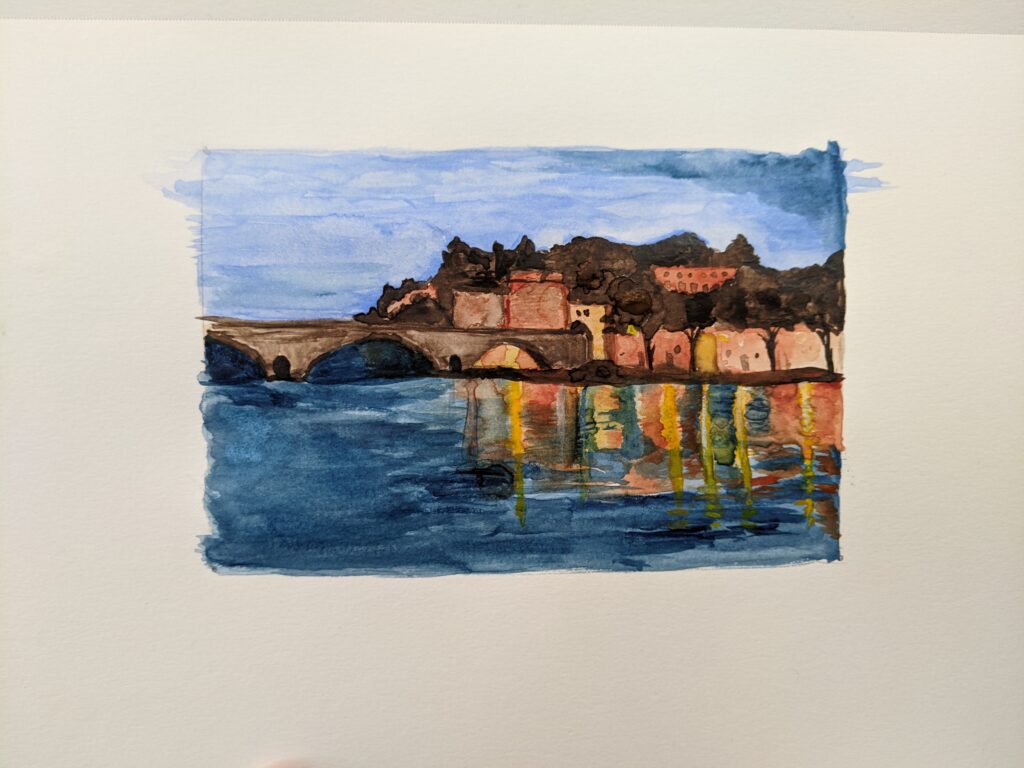 How would you describe the UNE community, your UNE friendships, and your relationships with faculty/staff?
When I moved to Maine, I knew exactly one person in the state. The friends I made at UNE are now family to me. The connections one makes in the social work program expand far beyond the two or so years that one attends the school. The social work program is intimate enough that students can create meaningful relationships with professors. Upon graduating, many professors reiterated that we have now joined them as colleagues, not just former students.
How has interprofessional collaboration expanded your understanding of health and wellness and influenced how you will practice as a social worker?
The Empowering Cultural Education course included both social work students and students from the occupational therapy and physical therapy programs at UNE. This course both filled in the gaps for those outside the social work program, and deepened our own learning about the ways that other professions see the world. Professor, Arabella Perez invited speakers from a variety of cultural backgrounds to come in and speak almost every week. That course was packed with valuable lessons for those of us entering the social work field, particularly lessons related to cultural humility, a central tenet of the profession.
What would you say to a student considering getting their MSW at UNE?
I would say go for it! I haven't met one person who regretted pursuing an MSW.

Hobbies: I am an artist and writer. My undergraduate thesis was focused on oil painting, but during the pandemic, I picked up watercolor painting, and it is my new favorite medium. I like to read short form memoir stories at open mic events and occasionally perform music. Another pandemic hobby I picked up was playing badminton!
Favorite study spot: UNE library study rooms
Last TV show you binged: Feel Good (on Netflix)
"One thing I wish people knew about being a grad student is _______.": how much you grow in unexpected ways.
Most interesting grad school moment(s): Participating in conversations with peers about biases, anti-racism, public policy, and activism. Favorite spot in Maine: The Audubon in Falmouth