David Norman '23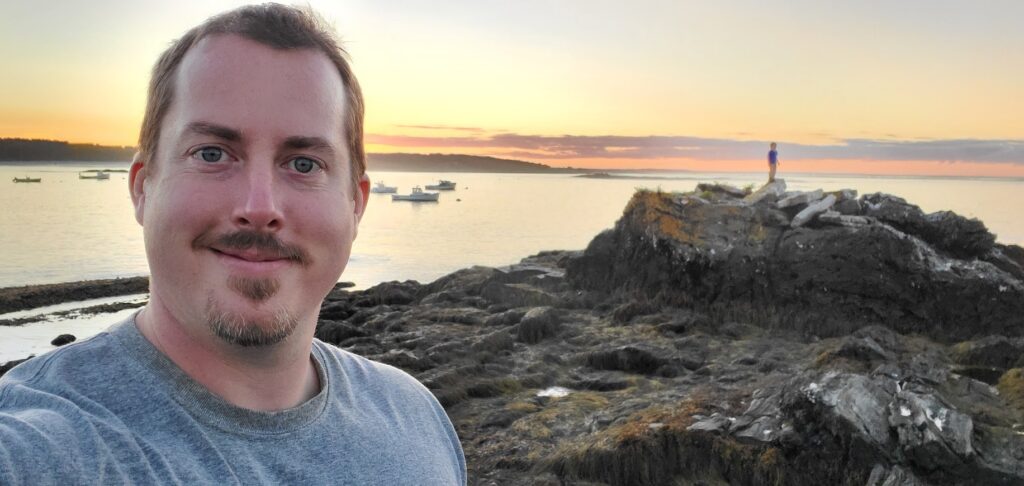 WHY UNE?
I asked several MSW/LCSW friends around the area which program they recommended on the merits of the instruction itself…and they each recommended UNE very highly.  Its proximity to where I live sealed the deal.
WHY SOCIAL WORK?
I've felt compelled to become a mental health counselor since I was a teenager, but only recently discovered there are more paths to this than just getting an MD and becoming a psychiatrist. The discovery of social work and the LCSW in particular, provided me a pathway into the field that works with my current stage of life, and it appeals to me much more than the medical model. I vastly prefer the social work perspective on therapeutic interventions and working with a client's existing support networks to further their mental health goals rather than primarily focusing on psychopharmacology.  Social workers roll up their sleeves and get into the work in ways that hold tremendous appeal for affecting change in individual lives at all micro, mezzo and macro levels, from counseling, to case management, and beyond! 
WHAT ARE THE BENEFITS TO STUDYING AT UNE?
The professors I've studied with thus far all have extensive experience working in the community, and I particularly value their life lessons and illustrations from the field. Grounding their instruction and answers to my endless questions in primary experience helps me see the real world contexts for, and answers to, my questions.
HOW HAVE YOU WOVEN YOUR UNIQUE INTERESTS INTO THE CURRICULUM?
I've directed the focus of each paper that had some flexibility of choice, toward furthering my understanding of stigma as a barrier to mental healthcare access. I'm passionate about reaching those who are isolated from beneficial mental healthcare by self-stigma and community stigma, and believe that the diversity of backgrounds and perspectives represented by my classmates can serve to access populations who otherwise might not perceive that mental healthcare is accessible or beneficial to them. The question is how to leverage individual provider strengths against the multifaceted challenge of stigma, which is precisely what I've been exploring in many of my assignments and independent research.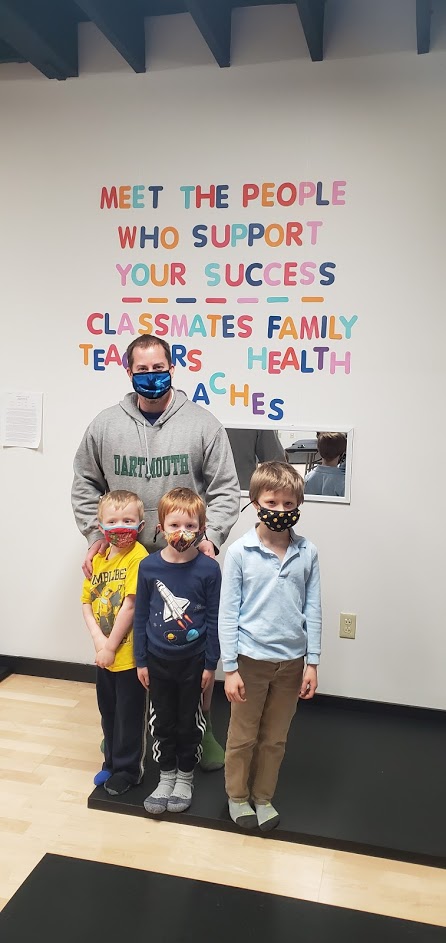 ARE YOU PURSUING ANY CERTIFICATES?
I am pursuing the TRIAD Fellowship as well as the Applied Arts in Social Justice certificate. I regret that I cannot also pursue the Trauma-informed certificate, though I intend to pursue trauma informed care training post-graduation as part of my ongoing commitment to professional development. There seems to be a comparative lack of equivalent post-grad training in creative arts-related modalities, hence my prioritization of the AASJ certificate while it is accessible to me.
WHERE ARE YOU DOING YOUR FOUNDATION YEAR FIELD PLACEMENT?
I'll be doing my field placement at Crossroads. I'm very interested in developing my assessment skills, and exploring the comorbidity of eating disorders and substance use.
HOW HAS INTERPROFESSIONAL COLLABORATION ENRICHED YOUR LEARNING?
I greatly appreciate the ways in which UNE makes interprofessional experiences available to pre-professional students, both as means of jumpstarting professional networking and as a way of gaining practical experience in the teamwork skills and professional benefits of working with, learning from, and addressing challenges alongside, the other professionals who support our clients' whole-person wellness. Interprofessional collaboration is a major component of being a successful, well-supported professional. 
HOBBIES AND EXTRACURRICULAR ACTIVITIES?
I am a master of ceremonies for a local adventure-based running club, where I founded a committee that establishes community standards and explores inclusivity and diversity initiatives. Our committee has brought the "Heart of Hospitality" active bystander and sexual harassment prevention training from Through These Doors to our membership. I am also a committee member at a local rod & gun club, where I pursue opportunities to talk about personal mental healthcare and the role of public mental healthcare access with friends from a very different milieu than my on-campus community—an important part of my outreach for making mental healthcare access available to communities particularly affected by stigma. I enjoy kayaking, fishing, hunting, and teaching my children how to swear in foreign languages—a skill I developed from misadventures in strange parts of faraway countries. I am an avid woodworker, and most recently built a loft bed with a rock climbing wall for my eldest son. I am the author of four books, including "Following Josh," "501 Paintball Tips," "White River Junctions," and several forthcoming titles. My bylines span more than two dozen periodicals across 20 years.