School of Social Work Student Organization (SSW-SO)
The SSW-SO provides a platform for students to become more involved with the School of Social Work and the greater UNE community. The organization promotes a strong sense of community and collaboration among graduate students while it also serves as a space for students to voice concerns and affect change within the program. The SSW-SO holds regular meetings, plans educational and social events, and connects with students in other academic departments at UNE. They also play a lead role each year in welcoming new students as part of annual WCHP orientation. Members of the group sit on the WCHP Graduate and Professional Association governing board and can attend departmental meetings as approved by the Director.
When students enroll in the School of Social Work, they are automatically considered members of the SSW-SO. To become actively involved, students are encouraged to attend the regular SSW-SO meetings and are welcome to participate in any of the SSW-SO hosted events/activities throughout the year.
Why join the SSSWSO?
Promote communication and community
Develop planning and facilitation skills
Advance your own and other students' interests
Raise awareness of social justice issues on campus
Network with students in other cohorts and programs
Have fun!
President: Ericka Pyles (she/her/hers)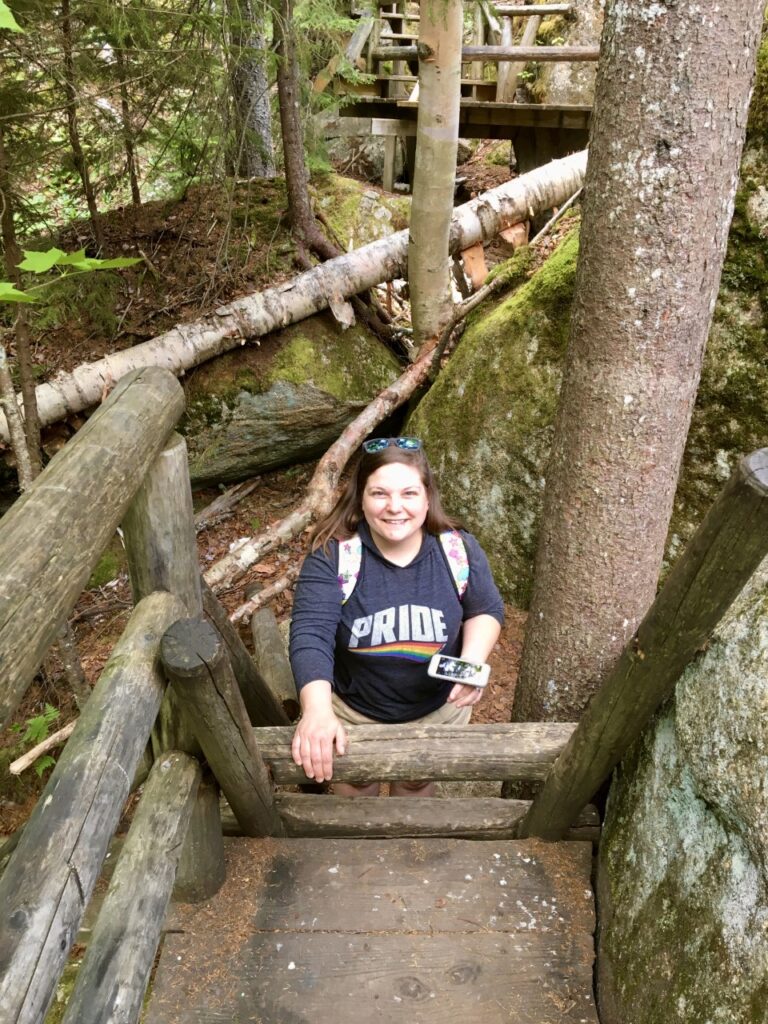 Expected Year of Grad: May 2022
Field Placement: I will be at Create! in Manchester, NH. I will be doing creative arts therapy with all ages, but an emphasis on older adults as I am working on my TRIAD Certificate.
What areas of social work interest you most? I am drawn to advocacy and community organization and clinical social work. I've worked in quite a few social work areas, such as mental health, substance use, developmental disabilities, and the criminal justice system, and I've found that I'm happy to work in many of those settings when I can do some advocacy and clinical work.
What do you want to do with your MSW? I would love to open up a community center where people can access individual therapy and group therapy that incorporates art, movement, drama, and more. It will also be a venue for art shows, movement classes, and other events, as well as provide studio space for artists.
Favorite part about living in Maine/NE? I moved here about 4 years ago from the Midwest and I love it here! The small towns each have something lovely and unique to share with the community. And it's hard to beat living near the beach and the mountains!
Vice President: Stephanie Worth (she/her/hers)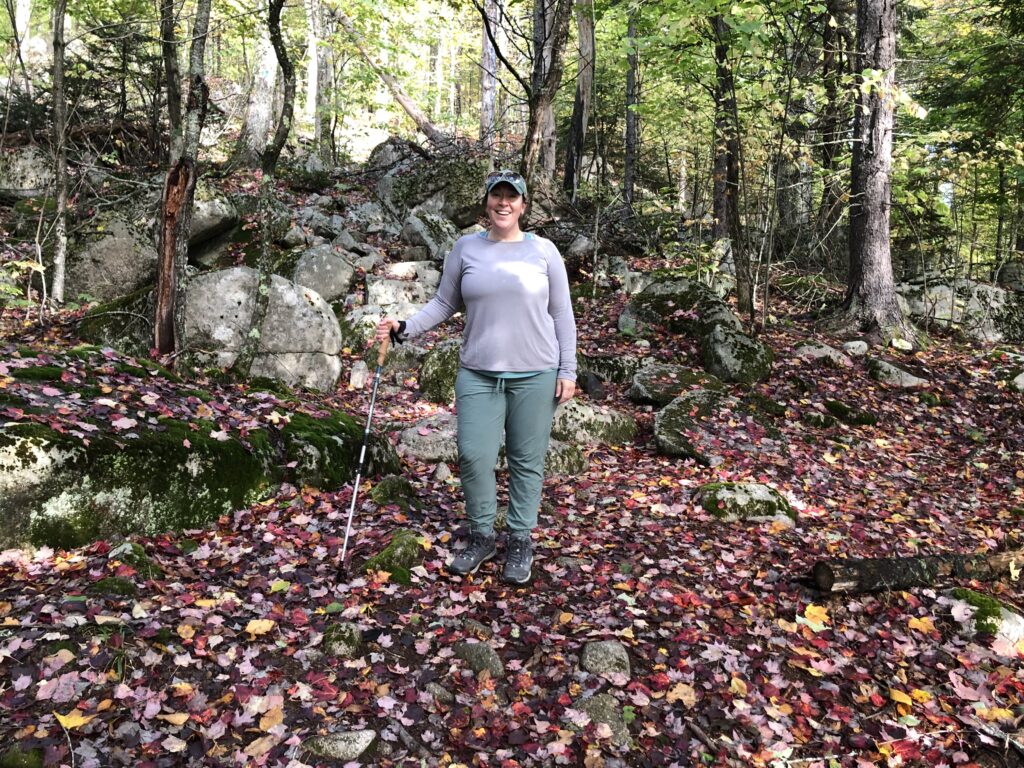 Expected Year of Grad: 2023
Field Placement: My generalist year placement is at The Center for Grieving Children – Here I help facilitate bereavement groups for children who are experiencing the loss of a caregiver or sibling and their families. The Center uses a peer support model and as a facilitator, I am trained to use reflective listening and group activities based on stage of development that support a child's experience of grief. I am really excited to be working with children and families, and also in the area of grief and loss.
What areas of social work interest you most? It may sound lofty, but the ability to make a meaningful impact in the lives of others is what interests me the most. I used to have a very limited understanding of what social work entailed and thought it only involved the very challenging and important work of government organizations like Child Protective Services. I have since learned of the breadth and variety that the field offers and that is what really drew me in. There are so many ways to make a difference!
What do you want to do with your MSW? Honestly, I'm still figuring that out! In my past life I was a tax accountant so this program represents a career change to doing some kind of therapeutic or clinical work. My intention and focus for the program has been to be open to all learning experiences and to let my next steps be informed by the topics and areas that speak to me the most. So far on my journey, I've been really inspired by Narrative Therapy and other Social Constructionist Theories, Humanistic and Social Behavioral Models, and Research and Evidence Based Practice.
Favorite part about living in Maine/NE?  My spouse and his family are from Maine and from the first time I visited, I fell completely in love. I'm so grateful to live in such a beautiful place where I can easily access a body of water or the top of a mountain.  And I personally love to see and experience the outdoors as they change over four robust seasons.  There's something fun to do and explore outside no matter the time of year!
Communications Officer: Elaina George (she/her/hers)
Expected Year of Grad: 2022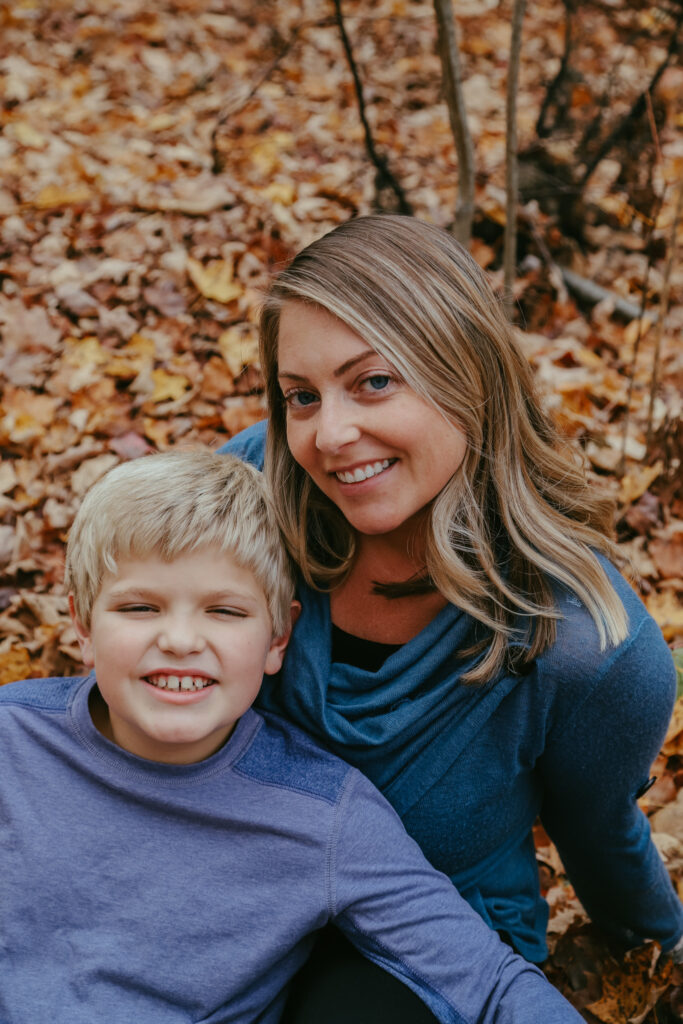 Field Placement: My generalist year I was a policy intern with the Maine Women's Lobby. I would advocate for policy change during the 130th legislative session on topics such as incarceration rights, reproductive justice, economic security, and gender equity. This year in my specialist year I will be at the Dempsey Center helping clients and their families through cancer.
What do you want to do with your MSW? The best thing about an education is that it can take you anywhere. My father always told me the one thing no one can take from you is an education. I have been a lifelong learner and believe this won't be the end for myself in higher education. I practiced as an R.N. prior to pursuing this education and I found there was gap when looking at the whole person. Helping others to improve their lives is all I want to do whether that be through a micro or macro lens.
What areas of social work interest you the most? I thought with my medical background I would be a medical social worker, but my first internship professor encouraged me to go to a placement I had no experience with, and it was there I found a love for policy. I know that no matter where I go with this career I will always advocate at the state and federal level for systemic change. After my Dad passed last year from a brain tumor, I decided to become part of the National Brain Tumor Society and advocate for research and funding.
Favorite part about living in Maine/NE: Maine will probably always be my homeand always has been in my heart. Maine brings a sense of safety and security nowhere else has been able to provide. If I had to name one thing that is my favorite it has been my families summer vacations to a local lake for a week just to disconnect and reconnect.
Treasurer: Ashley Potvin (she/her/hers)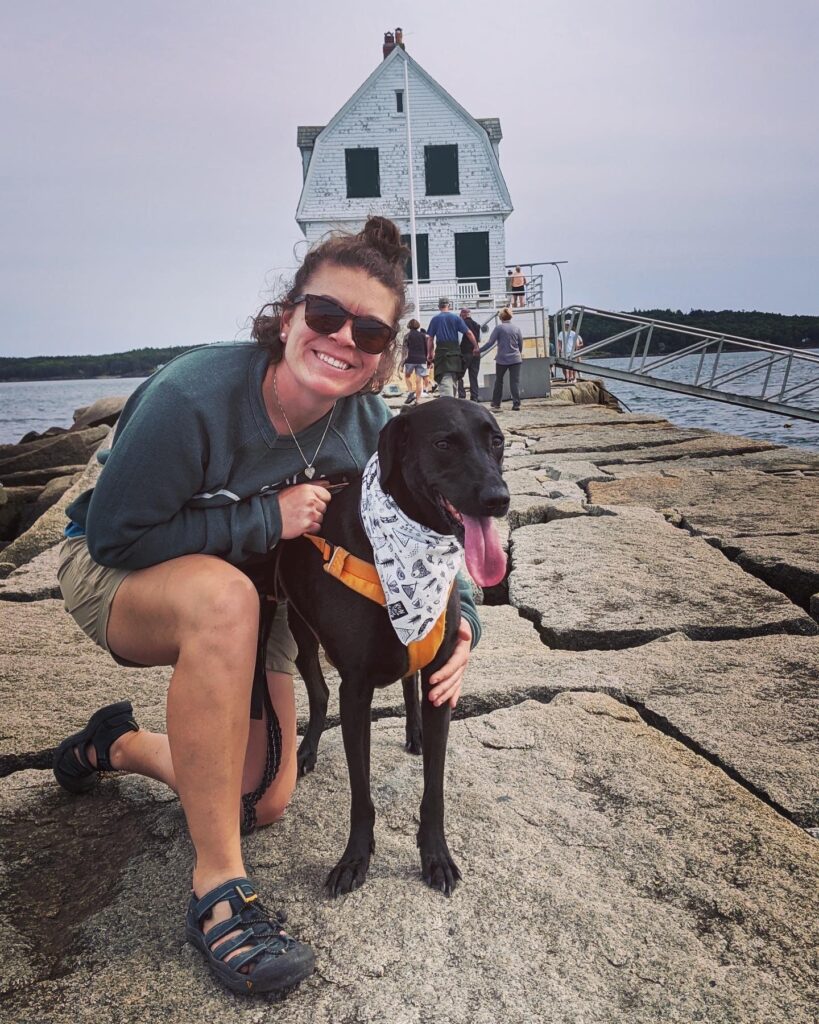 Expected Year of Grad: 2023
Field Placement: I will be at Apex Youth Connection in Biddeford, ME. I will be working with a few of their youth programs as well as helping to develop policy and procedure for the diverse array of programming that Apex offers.
What areas of social work interest you most? I am very interested in policy and advocacy work. I do enjoy aspects of clinical social work as well. Ideally, I'd love to work in a setting that allows me a healthy mixture of both areas. Think globally and act locally, right?!
What do you want to do with your MSW? Still unknown for me. The work I have already done as an MSW student has greatly enhanced my insights and experiences as a collegiate coach. I am very interested in working with women and girls and finding ways to incorporate movement and holistic approaches to well-being through different program offerings.
Favorite part about living in Maine/NE? I have spent all my life living in Maine and New England. I love the proximity of everything living in southern, ME. Great restaurants, the mountains, the water, art exhibits—nothing is too out of reach to enjoy on a Sunday afternoon!
Graduate and Professional Student Association (GAPSA) Councilor: Belle Bocal (she/her/hers)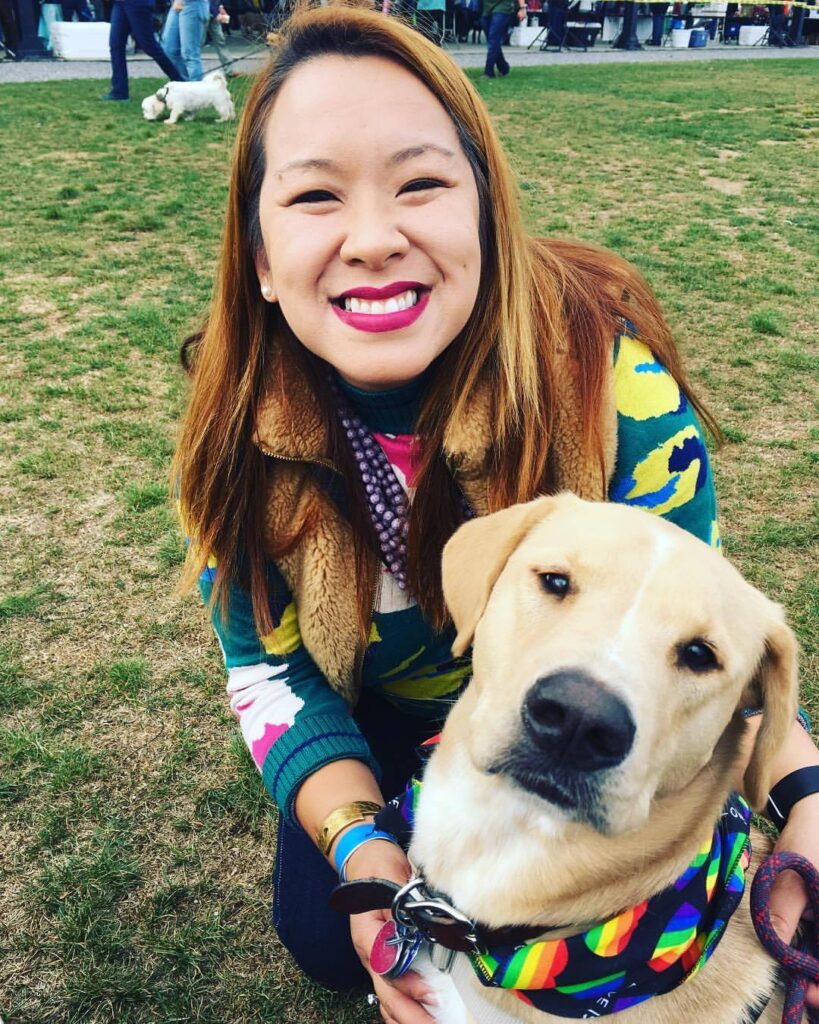 Expected Year of Grad: 2024
Field Placement: I'll be starting my clinical field placement at Gateway Community Services in the Fall. Founded in 2016, GCSM was established as the non-profit arm to the already-existing Gateway Community Services, LLC, which provides mental health services to qualifying immigrants, refugees and asylum seekers.
What do you want to do with your MSW? I want to support people to break cycles [of intergenerational trauma]. I knew in pursuing clinical social work and my MSW I would be furthering my interest in the psychological and physiological impacts of racism and neuroscience. UNE is the right place to be studying with so many opportunities to collaborate across discipline through IPE (interprofessional education); this has culminated in building relationships, research opportunities, and thinking critically about how we holistically serve the world we live in.
What areas of social work interest you most? Sometimes social workers say, "Oh I prefer the micro-/ mezzo-/ macro- practice or track," but I think of the work as interconnected and working directly with individuals and families (micro-), working with groups and organizations (mezzo-), to working toward large-scale systemic change through policy and advocacy (macro-) doesn't exist in a silo or vacuum. This to me means I need to be cross-trained and access all these skills to serve the person and their ever changing needs who I'm sitting in it with. I'm interested in that – how can I best support the person I'm with.
Favorite part about living in Maine/NE: I'm always thinking about what we're eating next. Or being outside. Simultaneously 🙂
SSWSO officers
President | Ericka Pyles | epyles@une.edu
Vice President | Steph Worth | sworth@une.edu
Communications Officer| Elaina George | egeorge3@une.edu
GAPSA Councilor | Belle Bocal| ebocal@une.edu
Treasurer | Ashley Potvin | apotvin1@une.edu
Faculty Advisor | Arabella Perez | aperez3@une.edu