Kristen Gingrich MSW '15 (she/her/hers)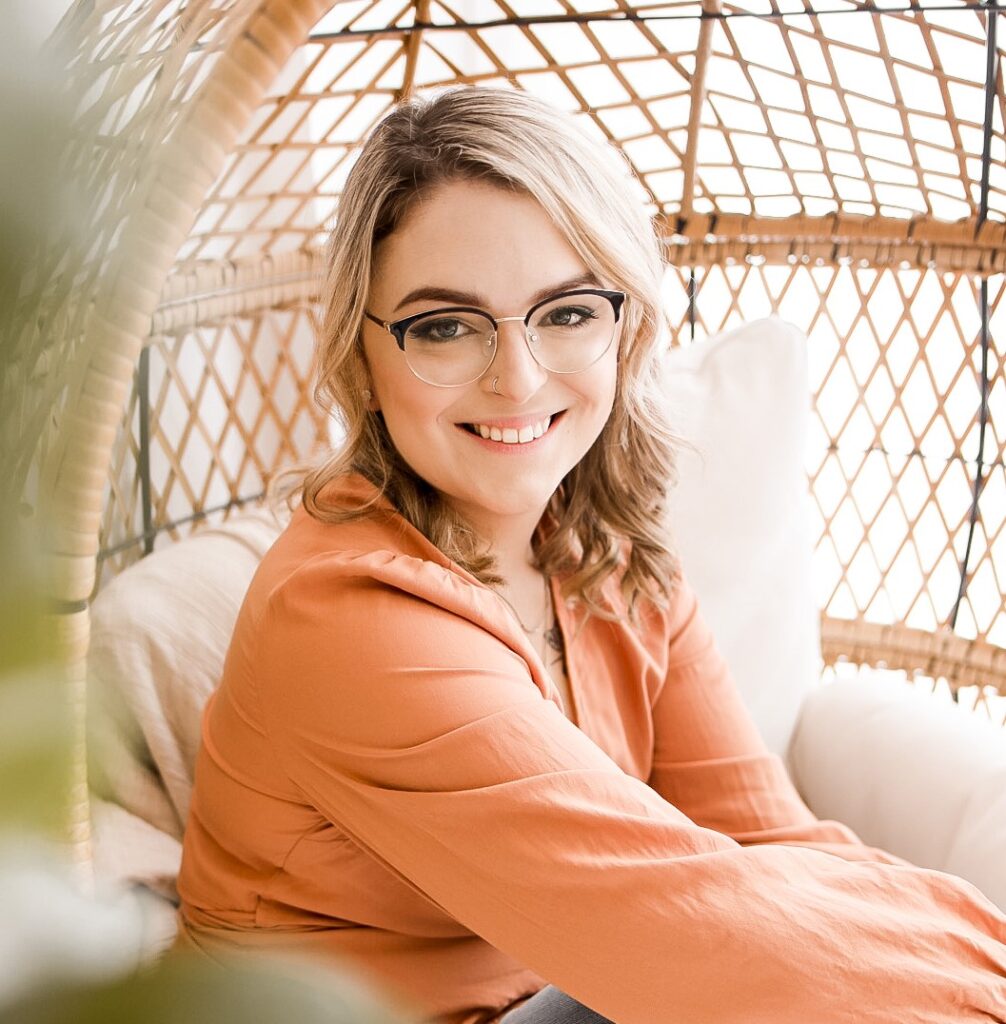 What has your career as a social worker looked like? I have spent the last 5 and a half years working in community mental health for a non-profit agency here in Maine! I spent time working as an outpatient therapist and in March of 2020, I took a promotion to become a program clinical supervisor in one of our rural offices.
What are the biggest challenges and greatest rewards of your work? The biggest challenge would be going up against a broken medical and mental health care system. One of the greatest rewards though is just being able to be on the journey with our clients. Being able to be with them through their big wins but also the tiny ones that they may not even realize.
Why did you choose social work? I chose social work because I not only wanted to know how people worked, but I also saw how the world was impacting people. I wanted to learn more about how systems played a part in humans lives and how social work aligned with that.
Why did you choose UNE? I chose UNE because it offered an accredited program that focused on both micro and macro work (clinical and community). You also can't beat the location that is right by the ocean!
Where did you do your field placement(s), and how has field placement enriched your learning experience? I did my field placements at a 12 bed residential substance use treatment facility and a crisis stabilization unit. I learned so much from being able to spend so much time with clients as well as in a crisis setting. Residential work is very different from 1:1 work.
What is your favorite thing about UNE? I love the interprofessional collaboration at UNE. It taught me how to interact with other professions in ways I still use to this day. Collaboration with all the professions working with our clients is necessary when it comes to their recovery as human lives are complex. You cannot just look at mental health without looking at housing, physical health, and even legal status. These things all impact our clients and their mental wellness.
How would you describe the UNE community, your UNE friendships, and your relationships with faculty/staff?My professors taught me so much while at UNE. They challenged me to become a better social worker. They taught me to think outside of the box while staying true to social work values. I'm actually still in touch with many friends that I made while getting my degree at UNE and am still well-connected with the university! I'm taking on my first UNE intern this fall, in fact!
What would you say to a student considering getting their MSW at UNE? There is nowhere else to consider!
Visit this blog post to hear more from Kristen Gingrich LCSW LADC

Favorite study spot: the front lawn in front of the social work building
Last TV show you binged: the Handmaid's Tale
"One thing I wish people knew about being a grad student is _______.": it's a lot of work but that work is so rewarding in the end
Most interesting grad school moment: When I had to run to a local Mcdonalds at midnight to upload a paper because my internet stopped working
Most memorable Field Placement moment: When I finished up my first field placement and all of the clients gave me an amethysts as a thank youFavorite spot in Maine: The rocks at Two Lights state park