Allison Englehardt MSW '20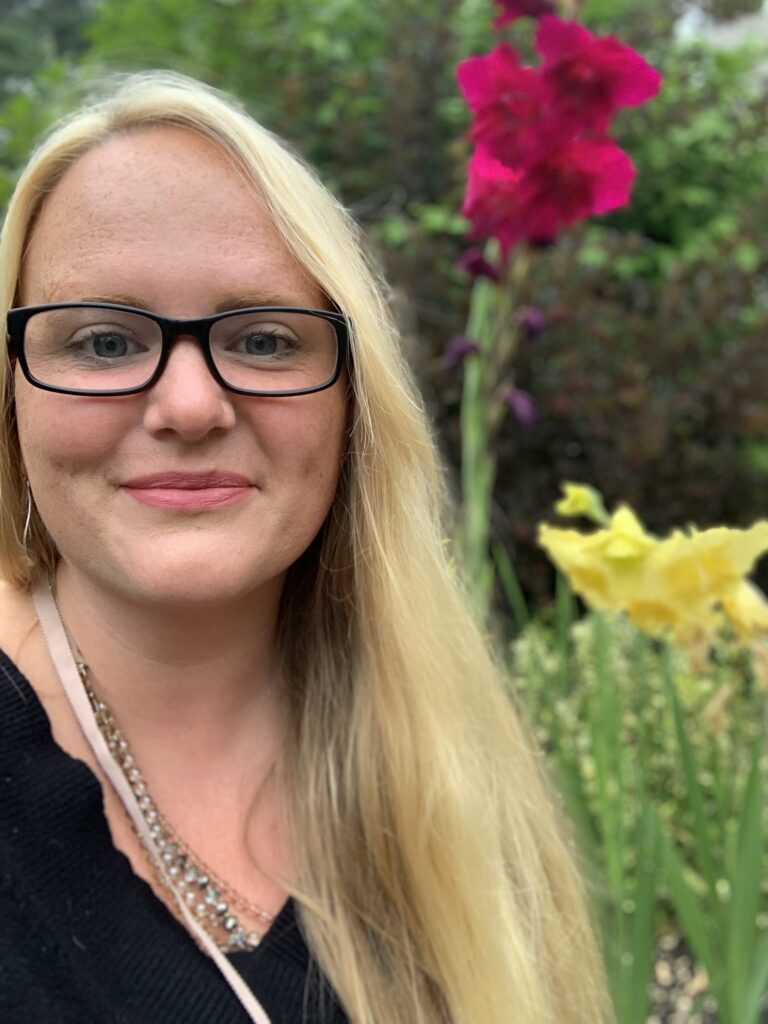 WHY SOCIAL WORK? Therapy was something that helped me tremendously after my mom passed and I wanted to become a clinician to help others going through difficult situations. Additionally, the field allows for exponential growth and the ability to be more than just a clinician. I loved the idea that I could do micro, mezzo and macro level social work at different times during my career.  
WHY UNE? As I was getting a later start to this career, it was important to me not to waste any time on a waitlist and UNE had a fast application process. I also enjoyed the campus and the faculty and staff. Staff and faculty are helpful and truly keep student success at the forefront.
Why should someone consider a career in social work? Social work allows for real human to human connection. It has allowed me to look at life completely differently than I did before because of that connection.
How did UNE help you reach your goals? The field placements and internships are the best experiences you can have as a student. They really give you a picture into what life is like as a social worker.
What has your career as a social worker looked like? So far, I have worked as a fee for service clinician. It has been enlightening and I am grateful for my clients, as I learn from them every day.
What are the biggest challenges and greatest rewards of your work? The biggest challenges with this line of work involve boundary setting. Your clients are in your care and you're feeling deeply for their situations and caring for them, so setting boundaries with your own time and practice is of the greatest importance. The greatest reward of this career is getting a glimpse into clients' lives, supporting them through the hard times, and also getting to celebrate the good times with them.
What impact has interprofessional education had on your practice as a social worker? You're consistently collaborating with other disciplines and will need to collaborate to best serve the needs of the client. UNE helped prepare me for that by offering opportunities to collaborate with other disciplines during school.
Click HERE to learn more about interprofessional education at UNE

What advice would you give to incoming MSW students? Don't worry about the technical aspects of the job. You will learn as you practice and your clients will still get their needs met!
Favorite study space while in the MSW program: Library
Last TV show you binged: Schitt's Creek
"If I could go back in time, I would tell my grad student self to relax!"
"One thing I wish people knew about social workers is….. we're human too!"
Hardest class: None felt too difficult, but the research class was the most technical
Most memorable field placement moment: Enjoying group time with older adults
Favorite spot in Maine: My family camp up north