WHAT ARE YOU UP TO NOW?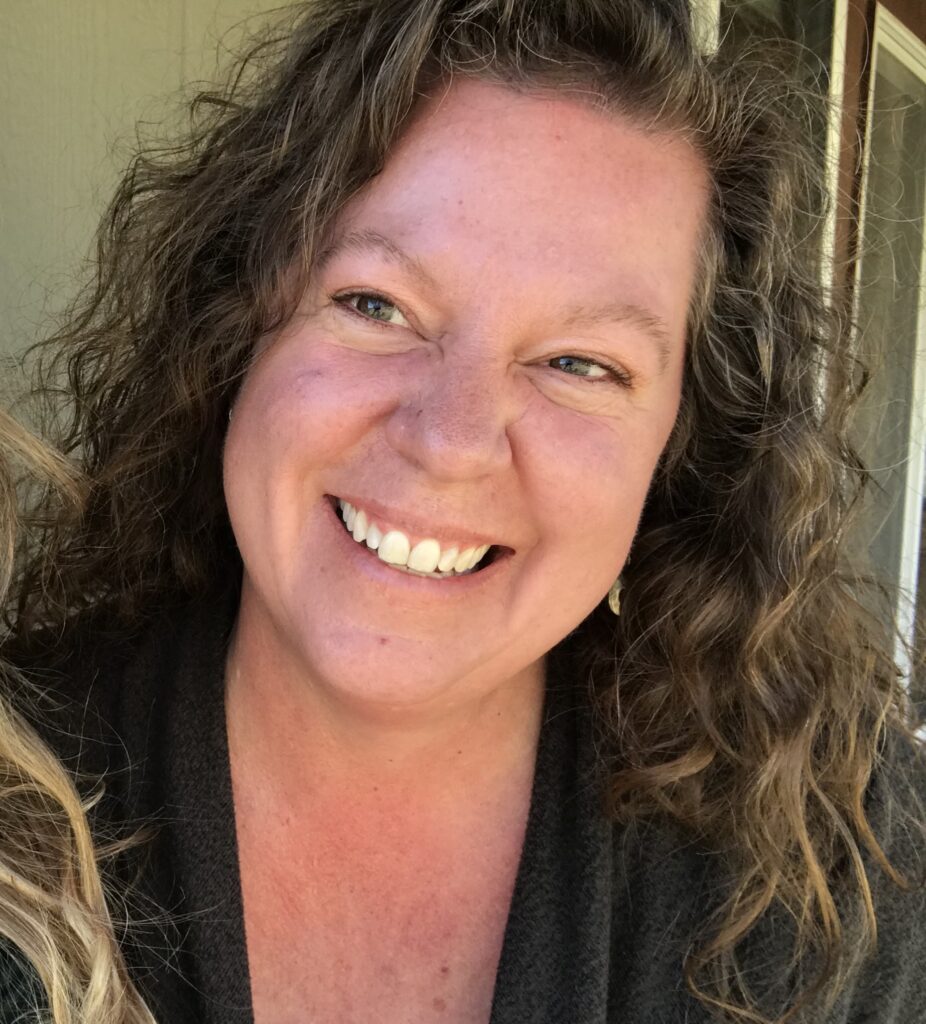 Two weeks before the COVID shut down, I took on a job as the Executive Director of San Juan County Partnership, Inc. It's 100% grant funded and we primarily focus on prevention and community wellness, supporting the health and well-being of all peoples of the four corners (NM, AZ, UT, CO). It's an area that continues to struggle with high rates of substance use and high rates of obesity. We see extreme poverty, lack of water, lack of electricity, and lack of internet access. What we do is develop partnerships and establish other organizations and groups to support positive change. Many of our grants look at health and food security, housing etc. I'm working on the first ever polysubstance use grant in the country aimed at reducing rates of overdose deaths. Through another grant we're working to establish food security through farm to food programming in our schools. The schools buy directly from the farmers, so we can have fresh fruits and vegetables for the kids. We have a grant funded Housing Assistance Program for people who are homeless or at risk of homelessness, and people with severe mental illness. We collaborate with other organizations in the community and do some case management directly with clients and then partner with local organizations to make sure that people are building basic skills to be able to maintain housing, even if they can't maintain a job. That's just some of what we do. I'm currently really passionate about having moved into the more macro side of social work. For me, I feel I've come into where I really want to be now, in the latter part of my career. This is what I get most excited about and where I feel I can truly make significant change around health disparities.
GREATEST CHALLENGES AND REWARDS:
I'd say one of our greatest challenges is that in being 100% grant funded, we're limited by what we can do based on grant stipulations. Being creative with the options I do have can certainly be a challenge. The rewards though are great- the resilience of the people I work with is truly amazing. When you do show up and you truly listen and you give people space, and you're culturally appropriate, you can help to really shift community and individual lives in ways that are real and lasting.
WHY DID YOU CHOOSE UNE?
I was living outside Portsmouth NH at the time and looking at all kinds of programs. I'd been wanting to go back to school for a while and had identified counseling as a possible career path which eventually led me to social work. I was looking at a number of different schools- comparing their philosophies and offerings and I came upon UNE, which just really resonated with me. I attended an info session at which several professors and alumni shared their experiences. UNE was going to offer me the flexibility I needed as a working parent. It had the same philosophical lens I had at the time, and it just felt a natural fit. Everything sort of gelled from there.
WHY SOCIAL WORK:
When I was in my late 20s, I was sort of floundering trying to figure out 'what I was going to do with my life.' I had a BA in sociology and cultural anthropology. I was doing some therapy myself, and the woman I worked with was a clinical social worker (LCSW). She talked a bit about her experiences and education, and I felt like an MSW would give me the opportunities to do the work I was drawn to in terms of counseling, but even more. When I compared counseling programs with social work programs, it felt like there was something to counseling only. I bring a feminist perspective to the social work I do. I like to really investigate how a person fits into their experiences and into their environment. This has always been fascinating to me and is important to the work, I think, and therefore the social work lens felt the better fit.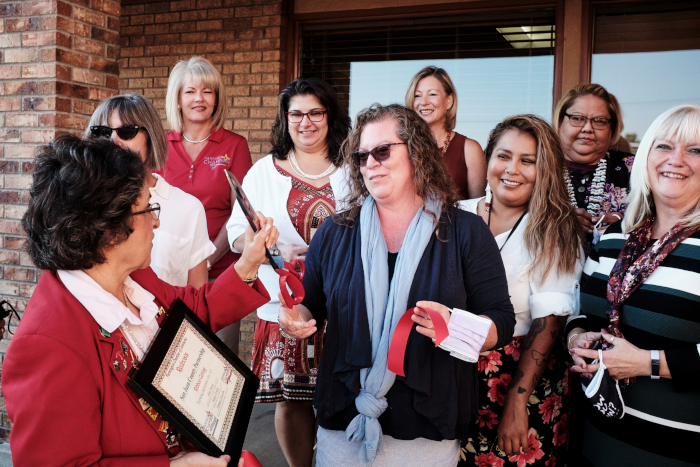 HOW DID UNE PREPARE YOU?
I feel UNE absolutely prepared me. My policy class, for instance, gave me the confidence to address, understand, and be proactive in the world of policy change and to recognize that people in political positions are there for us- to help us as long as we reach out and communicate what our needs are and how we feel. That course gave me the confidence to feel I could actually make change and had a voice. My Practice course with Shelley Cohen Konrad was also really great. She really pushed us, and the role play activities have stuck with me throughout my years. I still use it as a tool now in my current position to work through various problems. UNE provides a good research foundation as well. I currently work with an epidemiologist to collect and analyze data constantly, both quantitative and qualitative data, in order to reach certain milestones within our grants. Having had that foundation makes it much easier to understand the process and administer and speak about it.
ADVICE TO INCOMING STUDENTS?
Take the time to ask questions of your professors. Really appreciate your field education. Field experiences are key to your development and functioning as a provider as you move forward- even things that may seem silly or simple at the time. Take advantage of all the practical elements you absorb through your field experiences. I still use so many of these skills today.
FAVORITE THING ABOUT UNE:
The amazing group of professors and all my classmates. Many of us still follow one another on social media today, and I can see all the amazing work they're doing. Professors were always there when I needed them. I felt supported. I felt appreciated. I felt empowered by those relationships during that time in my life.
TIPS ON SCHOOL/WORK/LIFE BALANCE:
When you're in school, you've got to give it your all. Prepare yourself to give of yourself, but you've got to get the work done AND take breathers. When you're done with a particular project or when you have those school breaks, really savor it. Maintain the healthy relationships in your support network, whether it's a partner, children, parents whomever you're close with. Set up structure, schedules, and boundaries, I find setting schedules to be really beneficial so you can maximize both work time and break time. Really utilize your supports and have strong communication about what your needs are and their needs are so that you don't run into too many bumps.
WHY YOU SHOULD JOIN UNE TOO!
UNE offers the opportunity for people to really grow themselves and understand that they have the ability to affect change. And I feel social work is by far the best way to go for anyone drawn to helping others or exploring the possibility of doing psychotherapeutic work. You get a well rounded and comprehensive understanding of what it means to be human in the world. There's an expectation that those of us who go into this work give back and I thinkUNE gives a really nice balance of that process and has helped me understand how to be the best professional I could be.