This month we hear from social work faculty and previous School Director, Dr. Shelley Cohen Konrad. She shares with us her holiday reading choices and the wisdom she's gleaned from stories, art, and trees. These are particularly poignant lessons as we continue to endure the many challenges presented by the current pandemic. We hope you enjoy.
Holiday Reading and What I've learned from Fig Trees By Dr. Shelley Cohen Konrad
I get excited for winter break not so much for the holidays (they're fun but fleeting) but for the luxury of sitting cozily with my dog Hank and reading books that have stacked up by my bed during fall term. Usually, I select a combination of literature, murder mysteries, and non-fiction unrelated to my usual social work fare. This year was no different – Elif Shafak, a Turkish-British novelist's new book, The Island of Missing Trees, was on the list as was Sophie Hannah's The Monogram Murders, a contemporary continuation of Agatha Christie's Hercule Poirot series (approved of course, by the Christie family). My non-fiction choice arrived late after listening to an early morning NPR interview with Katherine May. I was intrigued by a concept she called 'wintering' – a time of recognizing the hardships in life as normative, not extraordinary. It resonated with my views of life's dualities – the complementarity of hope and despair, grief, and wonder.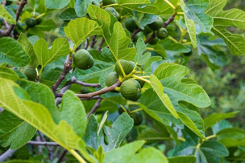 Although I wasn't intending to focus on grief in my readings (I never expected Hercule Poirot to offer a soliloquy on the heart and soul of loss), each of the texts in their distinctive styles spoke to it's pervasive influence. The most beautiful narrations came unexpectedly from a fig tree (a Ficus carica) in Shafak's novel that bore witness to the impacts of a century's civil war between Turkish and Greek Cypriots. It was the tree who observed that "grief is a language", understated but understood by those affected across generations. Shafak masterfully reinforced the potency of intergenerational trauma through a contemporary voice (late 2010s), that of young Ada, who though never having visited Cypress lives out the despair and losses of her ex-patriot parents' (Greek father/Turkish mother).
Sophie Hannah's rendition of the Belgian, mustachioed detective Hercule Poirot in The Monogram Murders finds him, like the Ficus carica, connecting the dots between early and enduring loss and the lengths people will go to extinguish their grief. Though a bit more contrived and meant to be a 'fun read', Poirot (spoiler alert) reaches back into the grievous histories of his villains discovering loss to be their primary "motive." Explaining how he came to unearth the raison d'être behind the crimes, Poirot points to the perpetrators' artwork as the most important clue – "Art speaks more to the heart than to the mind" he says, not belittling "the little gray cells" (his reference to the brain) but acknowledging the power of art to divulge the story of suffering that words cannot tell.
May's Wintering: The Power of Rest and Retreat in Difficult Times is both an autobiography and a phenomenological dive into dealing with inevitable and unexpected hardships. In particular I appreciated how she normalized sadness as something we should get better at revealing. She also takes on the commercialization of resilience and the self-care business especially on social media like Facebook. She writes, "This is where we are now endlessly cheerleading ourselves into positivity while erasing the dirty underside of real life… This is the opposite of caring" (May, 2020, pp. 235-236). May isn't dismissive of resilience and its healing powers. Rather she's advocating that we simultaneously recognize the winters in our lives, not be ashamed, and treat ourselves with kindness.
One other text I followed and continue to read over winter break is my dear friend's Caring Bridge journal. Diagnosed in October with a swift acting life-limiting illness, they consciously decided to choose curiosity over bitterness; wonder over despair. They've taken us through their journey teaching compassionate lessons along the way. Right before Christmas they wrote: "I believe hearts broken open can serve as a catalyst for change, an opportunity for growth, and help with deepening understanding, connections, and meaning making in our lives."
In a 2020 editorial for The Washington Post Eddie Glaude Jr. wrote: "Those who survive this (pandemic) madness will have to figure out how to live together in the company of grief." Stories that recognize grief and hardship are everywhere – clearly my reading choices found them without me even looking. Rather than buying into what Freire called a conspiracy of silencing suffering, let's reconceptualize the way we live – as May contends, life is not eternal summer – let's not defer the onset of winter whenever it arrives.
I end with an Haiku from the Caring Bridge journal:
Winter flowers die
Seedpods hold promise of life
for generations…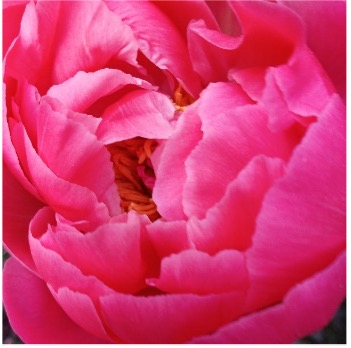 References:
Hannah, S. (2014). The Monogram Murders: New Hercule Poirot Mysteries #1. New York: William Morrow.
Glaude, E. S. Jr. Those who survive this pandemic will have to learn to live with grief. The Washington Post (Online), Washington, D. C.: W. P. Company LLC d/b/a The Washington Post. Apr 6, 2020.
May, K. (2020). Wintering: The Power of Rest and Retreat in Difficult Times. New York: Riverhead Books.
Shafak, E. (2021). The Island of Missing Trees. New York: Bloomsbury Publishing.
Banner image by Simone Cottrell © Botanic Gardens Trust