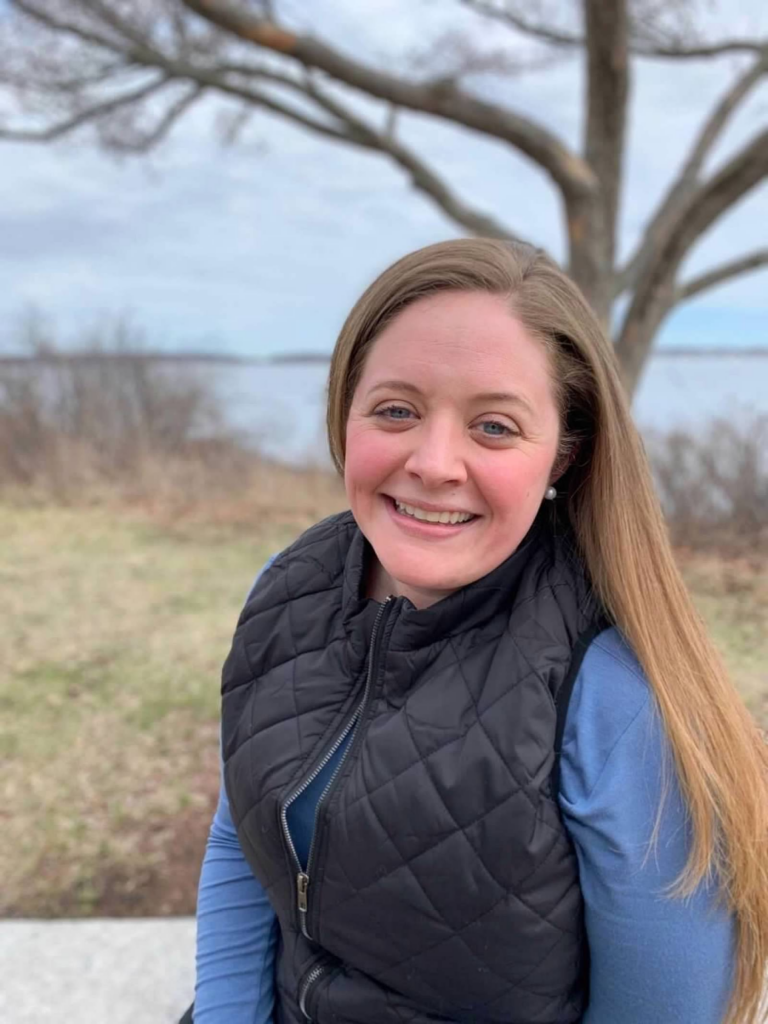 Name: Nicole Petrin
Year of Graduation: 2019
What is your current job and what does your work entail? I supervise a team of CPS assessment staff whose primary role is to investigate reports of child abuse and neglect.
What are the greatest challenges of your work? The biggest challenge is the vicarious trauma that comes with the job. The biggest reward is the teamwork, the impact, and no one single day is the same.
What drew you to social work? Throughout my youth and adolescence I was involved in Girl Scouting, giving back was always something that has been instilled in me. In addition, my parents and older brother are in helping professions – their role modeling led me to social work where I too could make a career of helping others.
Why did you choose to come to UNE? The UNE Online MSW program checked all the boxes for me; advanced standing track (even online!), affordable tuition and the flexibility to choose my own field practicum that would work around my existing schedule but also allow me to pursue a placement that most interested me.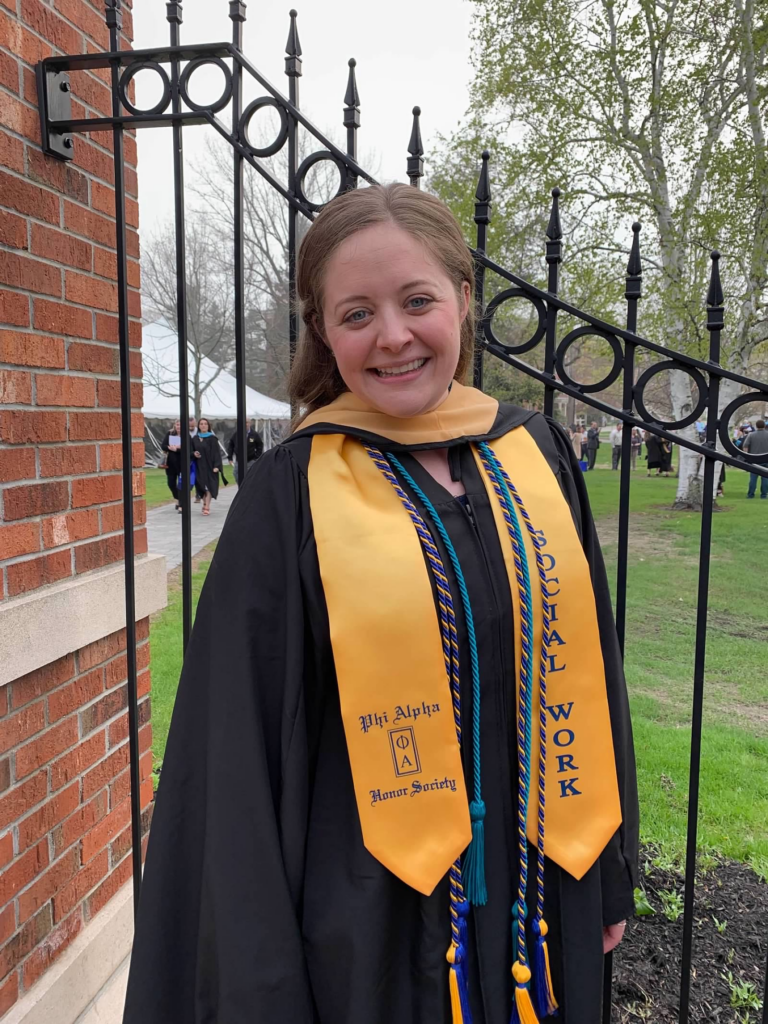 Where did you do your field placement(s), and how did your field placement(s) enrich your learning experience? I completed my field placement at a community mental health center, specifically the mobile crisis team. I responded to the community and went to clients' homes and/or hospital emergency rooms to conduct risk assessments of children and adults who were experiencing mental health crises.
Do you have tips around managing work/life/school balance? For me, I had to become comfortable with saying no. Instead of making weekend plans with friends, it was ok to decline the offer to work on course assignments or just have the ability to rest.
The Fun Stuff
Favorite study spot: I was in the online MSW program so favorite study spot was for sure my kitchen table.
Last TV show you binged: Ozark. What a plot!
"One thing I wish people knew about being a grad student is _______.": It's not always fun. Yes, I signed up for this and am choosing to chase career goals but that does not mean it is easy or all the time, fun.
Favorite spot in Maine: Portland! The city that truly has it all; shops, breweries galore, tasty seafood and you can even find baskets of bacon paired with country music at a local bar!