How long have you been in the field? 30 years.
How long have you been at UNE? 8 years.
What courses do you teach? Advanced Clinical Practice, Narrative Therapy, and Cognitive Behavioral Therapy.
What is your area of expertise/areas of interest? Trauma, relationships, aging, substance use, grief and loss.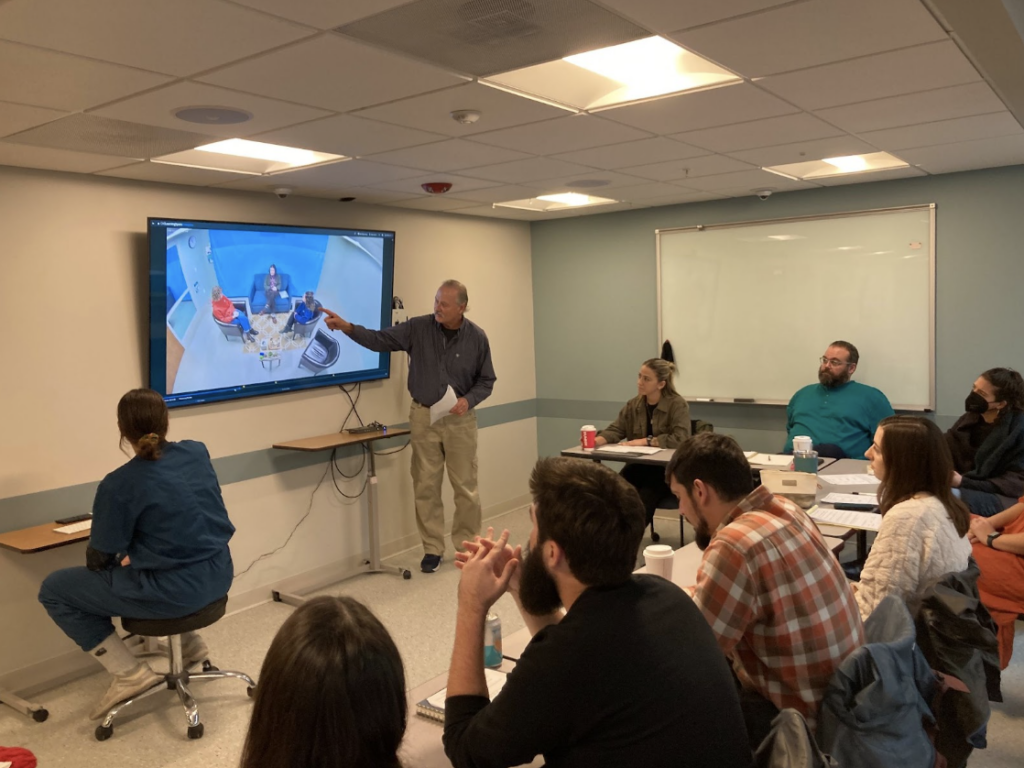 What is your favorite part about teaching? Seeing the looks on the faces of students as they realize they have skills and strengths they didn't realize they already had and creating a safe space for all of us to push to new learning edges.
What are the benefits of having a MSW?An MSW provides rich diverse opportunities for personal and professional growth and opens doors to so many wonderful career paths; clinical, macro, community, and leadership are just some of what is possible.
What is something some students may be surprised to learn about you? At one point in my life I performed in the theatre, musicals and comedies, and moonlighted as an Elvis impersonator.