The 2023 Healthcare Story Slam will bring together healthcare community members to share their stories in a single, impactful evening of storytelling. These stories will feature 3-5 minute personal stories and offer many different healthcare perspectives. In last year's event:
Southern Maine Health Care staff shared stories of teamwork and resilience during the pandemic.
Selected UNE students, faculty, and staff shared their personal stories on the theme of adaptability.
2023 Theme: Silver Linings
A silver lining is a sign of hope or other positive aspect in an otherwise negative or challenging situation. In this story, the silver linings will be one's found throughout the healthcare professions.
Event Date
Tuesday, April 18, from 7:00-8:30pm in person in Harold Alfond Center for Health Sciences Room 205 on the Biddeford Campus (there will be signs directing you to the event!). The event will be followed by light refreshments.
We look forward to a moving evening!
Want to be a Storyteller for this Event?
Link to the Submission form.
The deadline to submit an application is February 27th, 2023.
---
About our Student Organizing Team!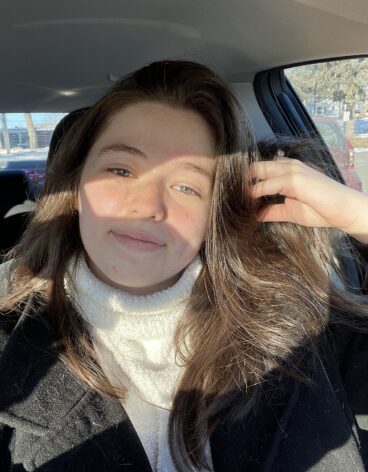 Theresa Orlandella
Medical Biology, '23
Theresa has been a part of the Innovation Team, and a co-creator of the Healthcare Story Slam, since it's inception. As a senior going into the healthcare field, she is very passionate about making real stories about healthcare accessible to everyone, especially people planning to work in the healthcare field. With experience as a worker in the healthcare community and as a patient, she strongly believes in transparency about what being part of healthcare looks like to everyone. She is very proud of this event and all it's participants, and is excited to be working with this year's brave individuals!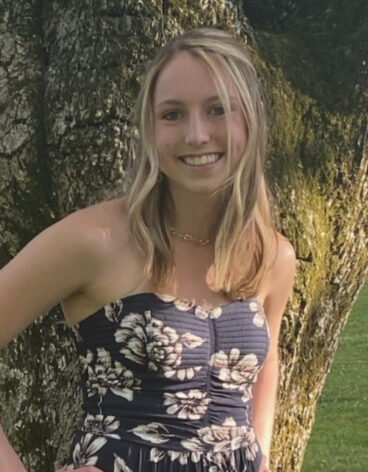 Ella Phillips
Undecided, '26
Ella is new to the UNE campus as a freshman. She joined the Innovation Fellows team looking forward to interacting with the campus community in a creative way. Ella also runs for the University during the cross-country and track and field seasons. Even though she is currently undecided, she looks to have a career in the healthcare field one day. This passion motivated her to join the Story Slam team and she is very excited to help bring the stories to life!
About Tara McDonough, Our Storytelling Coach!
Tara McDonough
Improvisor, actor, and coach
Tara McDonough has been teaching, performing, and otherwise thinking about improv and storytelling for over 25 years — which sometimes feels like a very long time and sometimes feels like no time at all. An adjunct in UNE's Arts faculty, she also performs locally with Yes & Co and You Should Smile More and is a former Artistic Director of Seacoast New Hampshire's Stranger Than Fiction and co-founder of the Improvised Puppet Project. She co-founded San Francisco's Un-Scripted Theater Company, and has trained with Keith Johnstone and teachers at BATS Improv, UCB, Magnet Theater, and ImprovBoston. She has taught improv to clowns, shy people, public defenders, and everyone in between.