Congratulations to the 2020-21 winners of the Maine Ideas Challenge!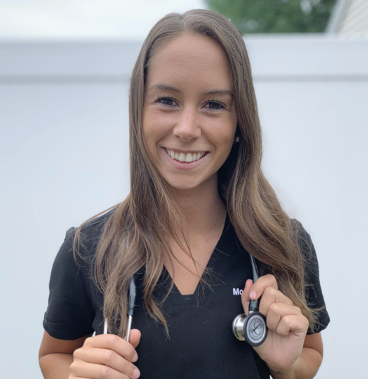 1ST PRIZE: READY SET RETURN
Morgan Dube, M.S.P.A., '22
Ready Set Return is a health care app to aid in the return-to-play process for those who have suffered an anterior cruciate ligament (ACL) injury and have undergone surgery. The app will allow health care providers to utilize current evidence-based criteria to inform return-to-play decisions and implement best practices. The immediate impact is targeted at overall improvement of patient care and increased access to quality health care.
Supporting team member: Augustus Mendoza (Business, '21)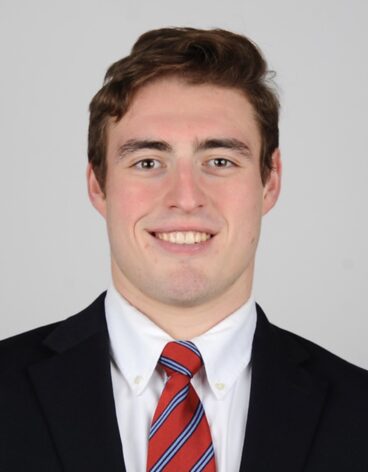 2ND PRIZE: INNOVISION HOCKEY GOALIE TRAINING
Patrick Schena, Business, '21
The Goalie Training project is developing a hockey goaltending training accessory that is designed to improve visual attachment and tracking quality when the puck is shot at the goaltender. The Goalie Training team is using camera-based technology to record on-ice hockey practices from both the goalie's and shooter's perspectives. They then use AI to analyze the body mechanics of both players so that coaches can easily make changes to the player's game.
Supporting team members: Jared Christy (Business, '23), Jenna Pych (Business, '22)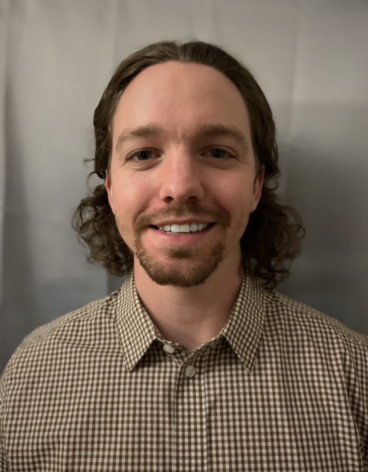 3RD PRIZE: PREHABILITATION APP
Eric Norman (pictured, D.P.T., '22), Maryam Nahidian (D.P.T., '22), Riley Shea (D.P.T., '22),
The Prehabilitation app is being designed for individuals scheduled for major abdominal surgery who are experiencing frailty. The intent of this program is to decrease frailty after surgery by creating an all-encompassing approach to pre- and post-surgical care that provides the necessary tools in the form of optimizing nutrition, exercise, and post-surgery recovery.
Supporting team members: Libby Breznyak (Medical Biology, '22), Gabriel Tarbuck (Health, Wellness, and Occupational Studies, '22)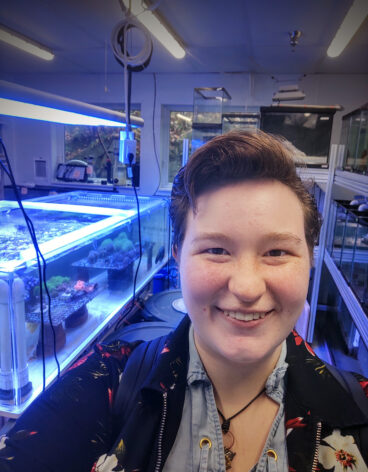 CENTER FOR EXCELLENCE IN COLLABORATIVE EDUCATION AWARD: DESK-I-NATION
Aimee LeMieux (pictured, Education, '23), Victoria Bowler (Health, Wellness, and Occupational Studies, '22)
The Desk-I-Nation Education group is working on an educational website that connects classrooms with live, virtual field trip providers from all over the nation. The Desk-I-Nation Education website is designed to make field trips accessible for all schools, regardless of budget or location, in order to enrich students' learning and expand their worldview.
Supporting team members: Molly Daley (Business, '21), Steve Sims (Applied Mathematics, '23)
Phase 1
We were so excited by the creative ideas submitted from undergraduates and graduates across programs for Phase 1! The judges had a difficult time selecting our winners. Here are the ten teams moving onto Phase 2, as well as the projects invited to continue on as runners-up. Multidisciplinary teams will be further developing these winning ideas for the final competition in April.
Students
Idea
Morgan Dube, MPA '22
Pablo De La Guardia Criado, Business, '21
Matt Harkins, Exercise Science, '22
Ready, Set, Return –
Ruth Pelletier, Marine Science, '22
Back-Up Buoy
Devin Jozokos, MedBio, '22
Campus Competition
Lydia Farmer, MSOT, '22
Under-desk Fidget Spinner
Hannah Welch, Marine Affairs, '21
Haley Griffin, Marine Affairs, '22
Olivia Lauricella, Animal Behavior, '24
GreenME
Caralyn Morell, Education, '22
Molly Cadogan, HWOS and Education, '22
Portable Organizer
Kelsey Hughes, MSOT, '22
Need-a-Hand
Jacob Todd, Applied Math, '21
OpenPlotter for commercial fishing
Patrick Schena, Business, '21
Tech Goalie Training for hockey
Aimee LeMieux, Education, '23
Victoria Bowler, HWOS, '22
Desk-I-Nation ED
Maryam Nahidian, DPT, '22
Erin Norman, DPT, '22
Riley Shea, DPT, '22
Prehabilitation App
Noah Koch, Education/MedBio, '23, Zoe Henderson, Education, '22
PeerConnect
Sam Michaud, Business, '21
WAVEDash
Phase 1 Maine Ideas Challenge Winners and Runners-Up