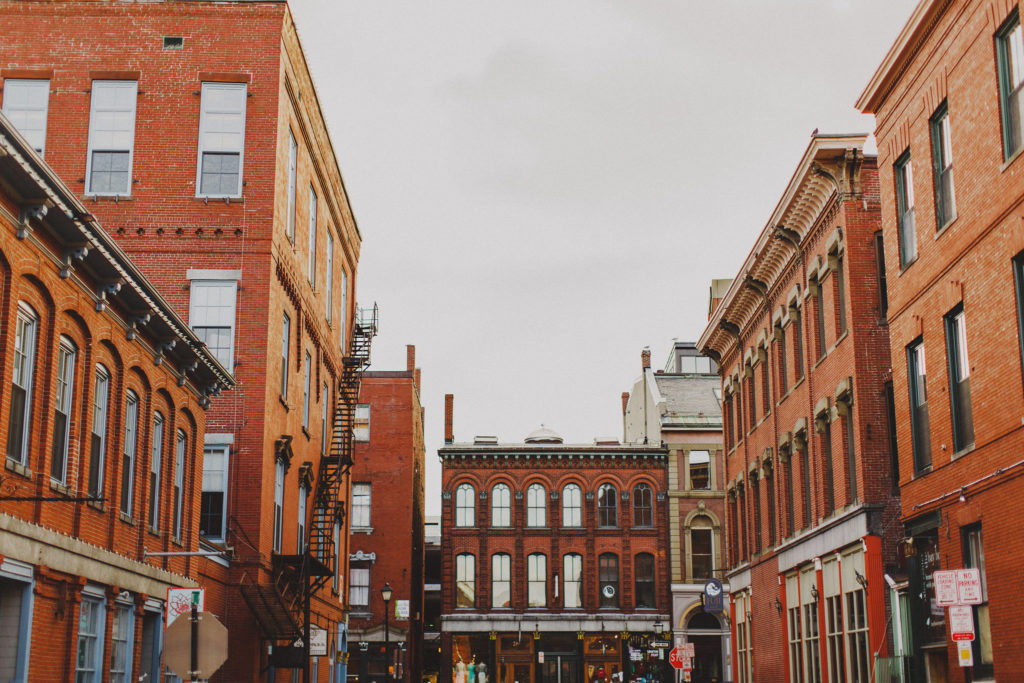 Portland, Maine. Vacationland.
A not-so-hidden-gem of the Northeast, Portland, Maine has grown and developed over the last decade as people from all over have discovered its charming brick buildings, beautiful waterfront views, delicious food, quirky local shops and access to outdoor adventures across the state. Portland does well to balance the convenience of a large city with the local offerings of a small town. Students, young professionals, families and older folks convene in this welcoming New England city. Whether walking to work, eating fresh-caught seafood, strolling by Casco Bay or heading to the grocery store, one usually encounters a friend or familiar face.
Portland suits whatever you want it to be. City dwellers will love the food, exercise, job and cultural diversity Portland has to offer. Only two hours from Boston and five hours from New York, Portland's proximity enables you to have contact with two of the nation's largest cities. If the outdoors feel more like home, you are in luck! Portland has it all. The Eastern Promenade, Back Cove and Baxter Woods Park are all situated in the city of Portland. Outside of the city, you have easy access to mountains, lakes, beaches, rivers and forests to hike, swim, fish, ATV, walk, boat, run and more.
Check out what other's have to say about this unique city:
2018 Best Restaurant City of the Year– Bon Appetite
Top 25 Best Places to Live in the US– US News and World Report
Best 16 Places to Live in the US: 2014– Outside Magazine
15 Best Cities for Young Adults– Forbes
14 Best Startup Cities in America: 2014– Popular Mechanics