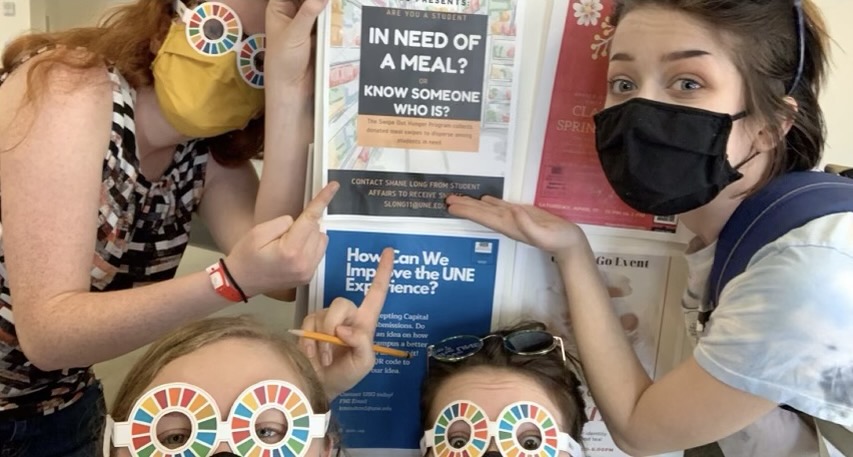 On a beautiful Spring Saturday afternoon on the Biddeford Campus, UNE students spread out across campus to identify ways UNE is supporting the United Nations Sustainable Development Goals (SDGs). They had a great time while learning all about the SDGs.
And we've got proof! Here's a video.
And here's more about the SDGs from the UN website.