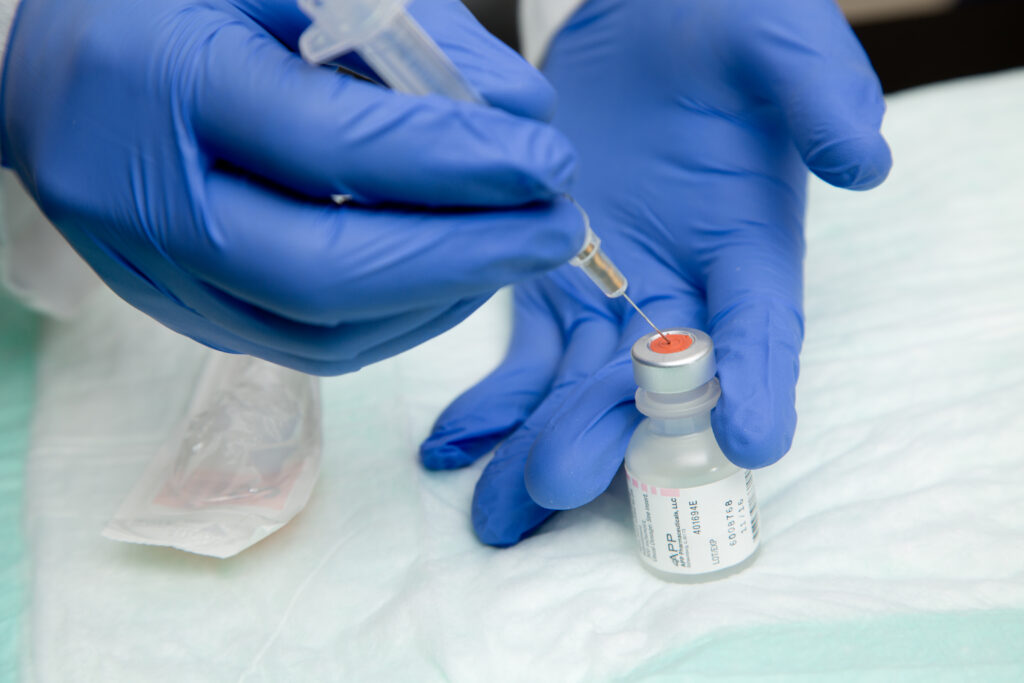 Throughout the state of Maine, organizations and individuals are working to rapidly disperse COVID-19 vaccines to the most at-risk populations. As a majority health professions school, UNE has strategically and spontaneously taken action to care for communities in Maine.
UNE is one of several universities and colleges in Maine that lent special freezers to the Maine Center for Disease Control and Prevention to house the COVID-19 vaccine. These freezers can store the vaccine at the required -70 degrees Celsius and have become hard to acquire since the approval of the vaccine.
Dr. Karen Houseknecht, Professor of Pharmacology and Associate Provost for Research and Scholarship, received an email from the Maine CDC with a request for the use of the School of Pharmacy's freezer. The need for confidentiality left Houseknecht with the feeling of acting in a spy movie, even dubbing the "mission" Operation Penguin. Maintaining the secrecy of the operation, Houseknecht coordinated emptying the freezer and transporting this heavy piece of equipment to the CDC. Now, it is in use to store vaccines as they are distributed to Mainers.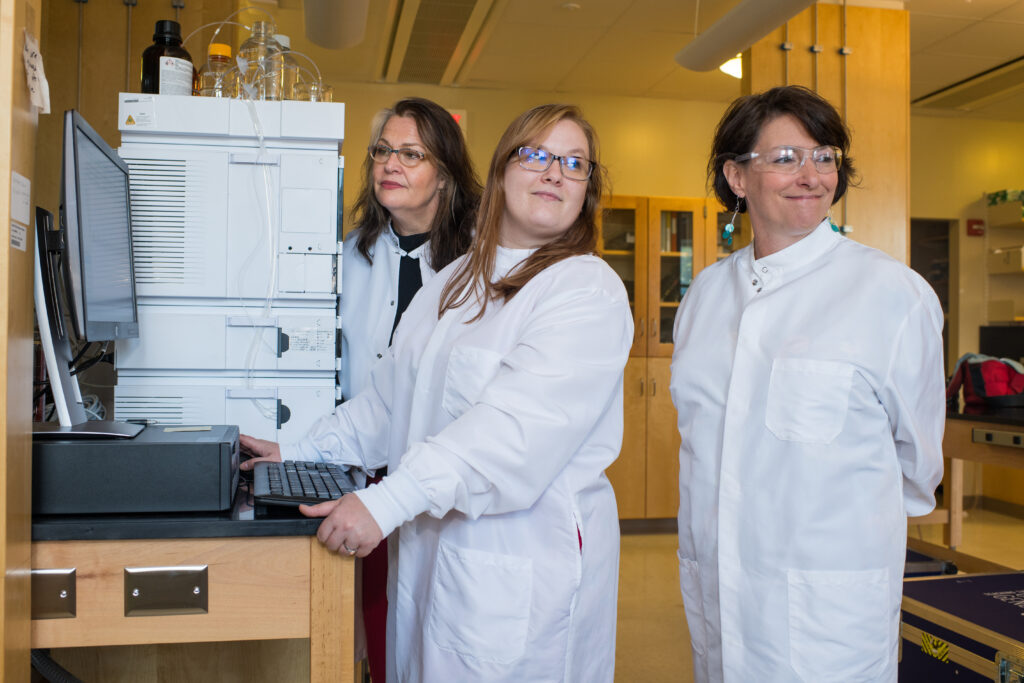 On 12/17, the School of Pharmacy hosted the American Pharmacists Association's Pharmacy-Based Immunization Delivery Certificate program. This program was 20 hours in length and contained both in-person and virtual training.
Over 100 people registered for the School of Pharmacy's vaccination training, including pharmacists, pharmacy interns and pharmacy technicians. As the coronavirus vaccine becomes available across the state of Maine, pharmacists who were not certified to administer vaccines are now seeking certification. Until recently, it was not in pharmacists' scope of practice to administer vaccinations. Many veteran pharmacists who do not work in the retail setting do not have their vaccination certification. Now, with a need to rapidly distribute COVID-19 vaccines, many of these pharmacists are relying on UNE's offering to ready them for what's to come.
UNE's leadership in equipping pharmacists in Maine and northern New England will quicken the pace at which the state can vaccinate the population. The availability of a vaccine ushers much needed hope to the state of Maine.
As UNE prepares to bring students back this spring, it is taking into account rising coronavirus rates across the nation and within the state of Maine. Fortunately, UNE's efforts to manage the coronavirus on campus this semester were largely successful, with no community transmission. UNE's campus was one of the safest places for students in Maine.
UNE will test undergraduate and graduate students upon their return to campus. Faculty and staff will be tested at random upon the start of the semester. With rising positive rates in Maine, UNE has expanded testing to include surveillance testing–students, faculty, and staff will be chosen at random to submit test results each week. This will help UNE to monitor any cases on UNE's campus.
If you have any questions about UNE's role in keeping Maine safe or the School of Pharmacy in general, please reach out.