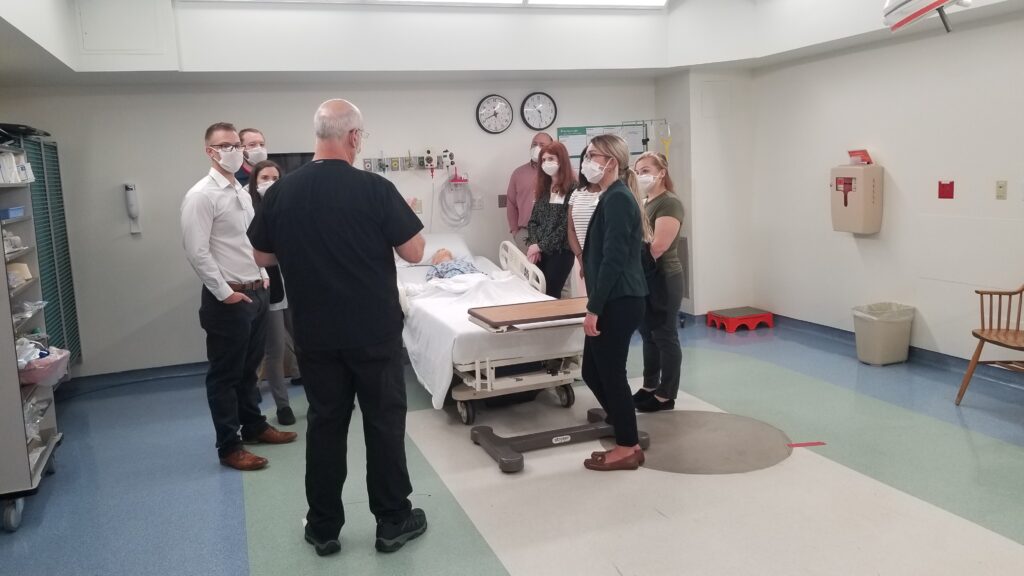 Northern Light Eastern Maine Medical Center is proud to join the AHEC family covering the Eastern portion of Maine.  Despite finalizing agreements during the pandemic, Northern Light has already been able to provide meaningful educational opportunities.  In October, they hosted eight CUP scholars for a weekend rural health immersion.  Students from the disciplines of pharmacy, dentistry, physical therapy, and medicine were updated on the latest COVID-19 information, participated in hands-on training in the EMMC Simulation Center, rounded with various health professions, and heard from community members making a difference for some of our more vulnerable populations.  The positive and uplifting blog posts from these tremendous scholars were reflective of the success of the weekend.
Experts from across Northern Light Health have provided countless hours of Continuing Medical Education and community outreach during the pandemic. Topics have included new and emerging therapies, safe reopening strategies for communities, vaccination updates including the ethics of development and distribution, and ways to improve telehealth relationships. In addition, many medical and nursing students have been trained and begun to administer vaccines in our large scale vaccination sites. Reports have noted that this is the most rewarding and valuable clinical activities they have participated in to date.
Looking toward the future, Maine's Eastern AHEC hopes to have their full-time director on board soon. They have started planning their next immersion experience in April and are working on collaboration to bring more educational experiences to providers and communities alike.