Do you have items that your department doesn't need any longer? Please complete this Surplus Materials Form so that others inside the university can help you find an alternative to waste disposal. The items will be listed below for others to check out. If they are interested, they will contact you directly and you can coordinate the move with them.
Are you looking for office supplies or furniture, but don't have the budget for it and/or would like to acquire it more sustainably? Please send an email to acariddi@une.edu with a description of your needs that can be posted here.
Materials Up For Grabs!
See any items below that you can find a home for within the university? Use the contact information below to communicate with the current owner and make arrangements for its move.
Filing Cabinet: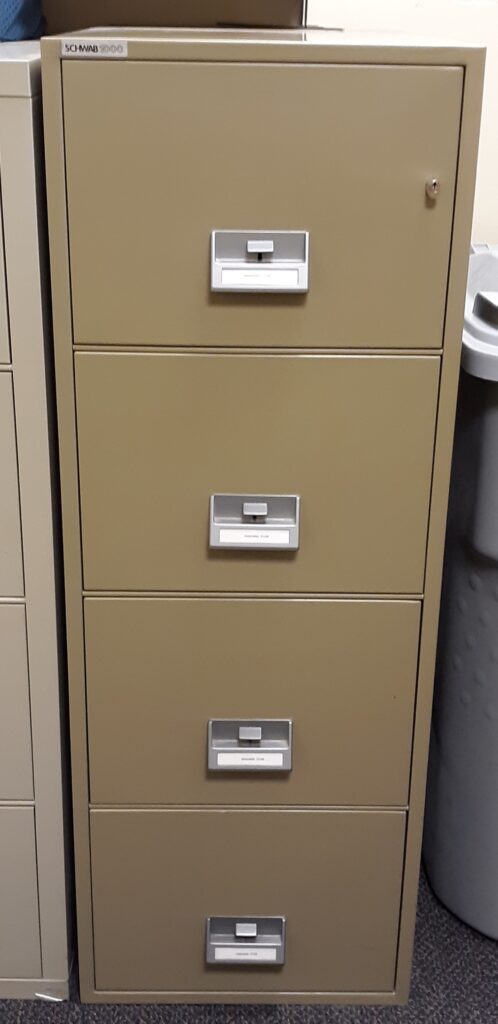 Vertical Filing Cabinet 31'L x 19.5'W x 53.5′ H with four drawers
Please contact Jesse Leighton, jleighton6@une.edu, 207-602-2261
Filing cabinet needs to find a new home by November 16!