As the newest AHEC Center in Maine, Northern Light Eastern Maine Medical Center has been busy getting fully versed in all things AHEC and working to get multiple initiatives off the ground and implemented.
Their most recent efforts include offering attendance to their Primary Care Grand Round educational series to any healthcare facility in the Eastern area (Penobscot, Waldo, Piscataquis, Washington, and Hancock counties), regardless of their affiliation with Northern Light Health. For Eastern AHEC, the goal is to keep medical education widely available within the state and equip Maine's workforce with all the tools they need to continue learning and growing.
In addition, the Eastern AHEC team has also begun offering the below pipeline activities to all high schools in the Eastern area: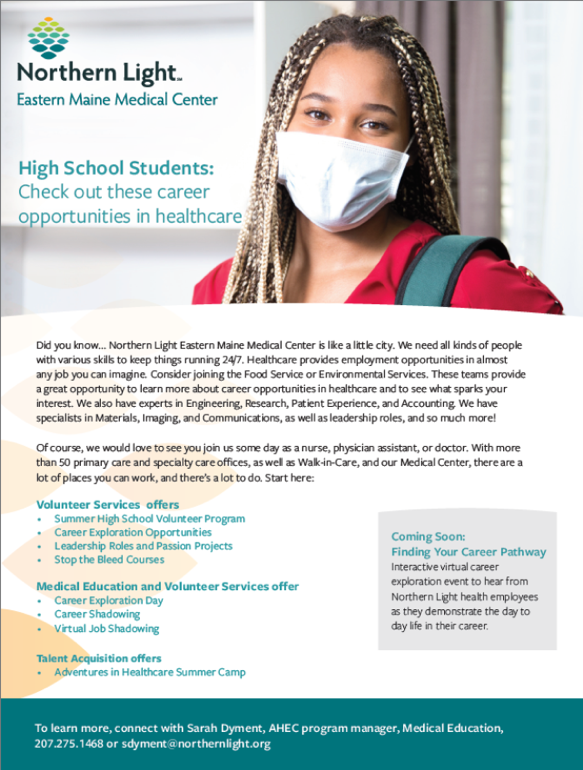 These activities provide unique opportunities to high school students interested in the healthcare field and allow them to kickstart their career goals.