In 2021, UNE launched the Shaw Innovation Fellows Program. This program is intended to inspire creative confidence and innovative thinking across all of UNE's programs and majors — from the allied health professions to environmental science, marine biology, sustainability and business, the humanities, and various interprofessional disciplines.
With David Shaw acting as visiting lecturer, student fellows will benefit from his experience and other resources regarding practices and policies for innovation to create change in meaningful ways. As part of the program, students will also have the opportunity to meet other local and regional innovators via specially designed workshops.
Learn more about the program and how to apply for this year's team here!
Meet Last Year's Team
The student response to the inaugural program was unprecedented – with applicants coming from almost every major and program. Five students were selected as Senior Shaw Fellows. These students have demonstrated exceptional drive and passion and will each receive $5,000 to lead an innovative project in their area of interest in the 2021-2022 school year.
'21/22 Shaw Senior Fellows
Labina Faizizada (Medical Biology, '22)
Abbie Anderson (Sustainability and Business, '23)
Chris Barr (A.B.S.N., '22)
Katie Dimm (Marine Sciences, '22)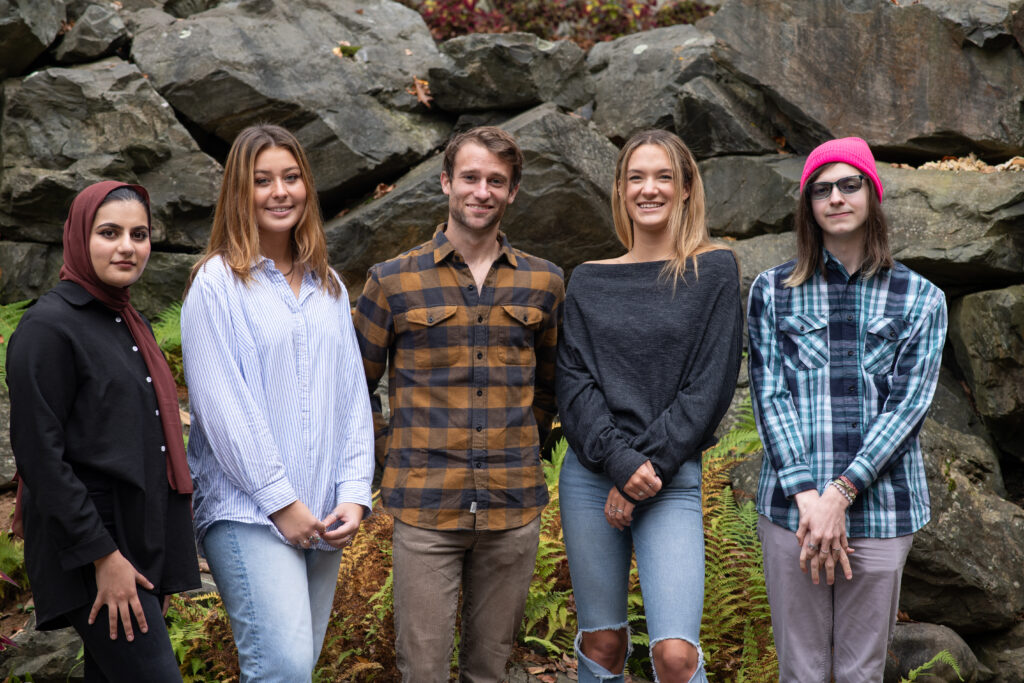 A second group of Shaw Fellows form the Shaw Innovation Team, comprised of students from diverse backgrounds and interests who have demonstrated creative thinking, curiosity and teamwork. These students will be trained in design thinking and real-world problem-solving, and they will learn how to generate wild ideas, prototype, experiment, and use empathy to become more innovative thinkers and doers. Students will each receive a $1,000 stipend and work as a team to apply their change-making skills to select capstone projects.
'21/22 Innovation Fellows Team
Molly Bourgeous (Marine Sciences, '25)
Theresa Orlandella (Medical Biology, '23)
Mary Lavallee (Psychology, '23)
Kyle Woodruff (Marine Sciences, '25)
Melody Swartz (Environmental Science and Chemistry, '25)
Jackson Schuyler (Political Science, '24)
Amy Nguyen (Medical Biology, '23)
Alexandria Kretzmer (Marine Sciences, '25)
Anthony Marciano (Art and Design Media, '24)
About David Evans Shaw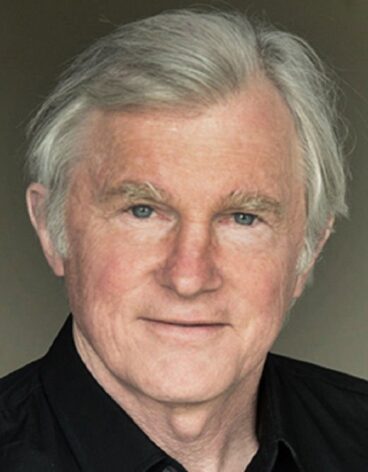 David Evans Shaw
CEO, Blackpoint Group
A prominent American business and social entrepreneur with extensive global leadership experience in science-based companies, investment management and social impact NGOs, David Shaw has helped build more than a dozen successful technology companies as a CEO or board member. These companies, employing more than 15,000 people worldwide, harness modern science to address important needs in healthcare and other markets. Early in his career, Shaw helped build a leading consulting firm in food and agriculture.
Shaw's career has included extensive public service in science, arts, conservation and public policy. He has served on the faculty of Harvard's John F. Kennedy School of Government, and the advisory board of the Center for Public Leadership. He is a founding director of the US Olympic and Paralympic Museum, Chair-emeritus of The Jackson Laboratory, Treasurer emeritus of the American Association for the Advancement of Science, and he has been a global leader in science-based conservation of nature as a trustee of the National Park Foundation, as founding chair of the Sargasso Sea Alliance and Aspen High Seas Initiative, as a Patron of Nature to the International Union for the Conservation of Nature, as a member of Ocean Elders, and as founder of Second Century Stewardship for America's national parks. He has served on the board of Maine Medical Center, Hurricane Island Outward Bound, the scientific advisory board of Discovery Communications, a Fellow of The Explorers Club, a member of the Council on Foreign Relations, the Leadership Council of the Service Year Alliance, and advisory councils of Sustainable Harvest International, the Telluride Science and Research Center, Nautilus Media, Waterbear Media, Visby Medical, and The Future of Cities. He supports his advocacy interests with the production of short form films, and is a resident of the State of Maine.
Thank You
We extend our thanks to David Evans Shaw and the Shaw Family for their support of student innovation at UNE and beyond. Their bold vision is creating ecosystem of student entrepreneurship and innovation at UNE, the University of New Hampshire and the University of Southern Maine and we look forward to seeing these student innovators make a difference in their respective fields!