Community Mentors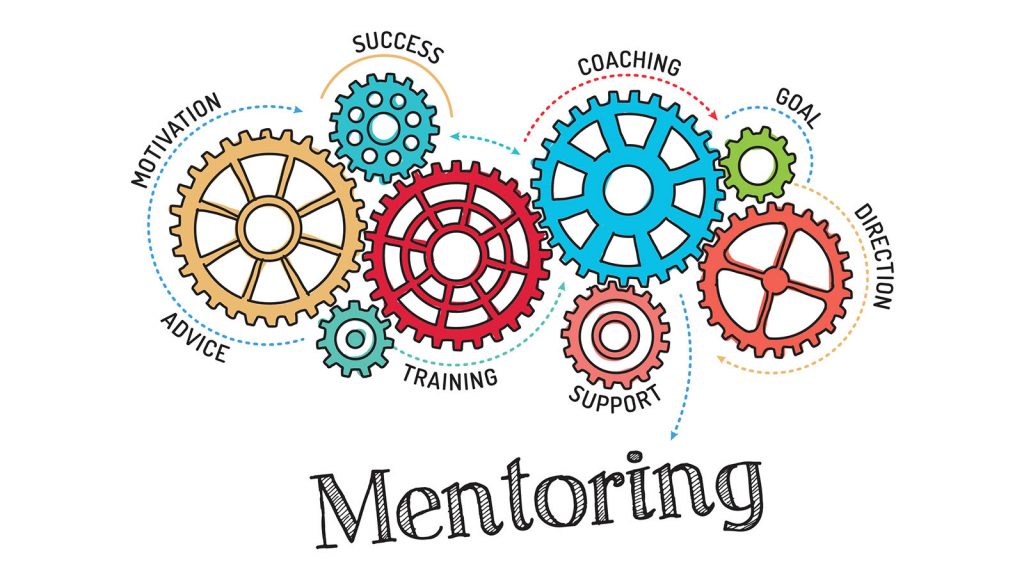 Students want to put their education, passion, and skills to use to solve real world social, economic, and environmental problems. Mentors play an essential role in providing real feedback, input and knowledge to support students throughout their education, research, and other career-advancing endeavors at UNE. Mentors not only act as a sounding board to bounce ideas off of, but also help to empower students to become autonomous learners and agents of their own change. Choose your own level of commitment based on how much you are able to give. Your support is critical to the success of these student-led ventures, we hope you will join us as a Community Mentor this year. Students love working with Mentors!
Want to help?
We have several options for getting involved with us. Fill out this brief form to let us know more about your interests and whether you'd like to come by and meet us, or sign up as a Mentor. This is not a commitment, just a way to help us get to know you and what your interests are. There are three levels of involvement you can choose on the form:
Meet us
Do you want to help but don't want to commit to anything yet? No worries! We would be more than happy to meet with you, answer any questions, provide more information, and even give you a tour of the space. Just select "I'm looking to speak with a Makerspace rep…" on the mentor form, or reach out to our Student Engagement Lead, Hannah Welch, at hwelch2@une.edu.
Get Started
If you're ready to be a mentor, sign up and let us know more about you and we will be in touch about next steps. The time commitment is as little or as much as you would like, starting around 1-4 hours. This could be offering a workshop or presentation in your area of expertise, helping a team with pitch prep, or offering your specific expertise as a consultant to a team.
Get Involved
Depending on what you are looking to give and what the students need, the time commitment ranges from about 5-15+ hours over a semester. This could take the form of mentoring a student innovation team over the semester, advising students on their research projects as needed, or even becoming a judge for the innovation challenge!
What is the P.D. Merrill Makerspace?
The P.D. Merrill Makerspace is a fully-equipped laboratory for creating & building, turning ideas into reality, and developing solutions to real-world problems. Whether students are looking for inspiration, a creative outlet, research experience, or valuable career skills, the P.D. Merrill Makerspace has something to offer each student. We are intentionally accessible to all students regardless of discipline — from business to marine sciences to occupational therapy to osteopathic medicine — reinforcing the University's commitment to interdisciplinary and interprofessional teaching and learning.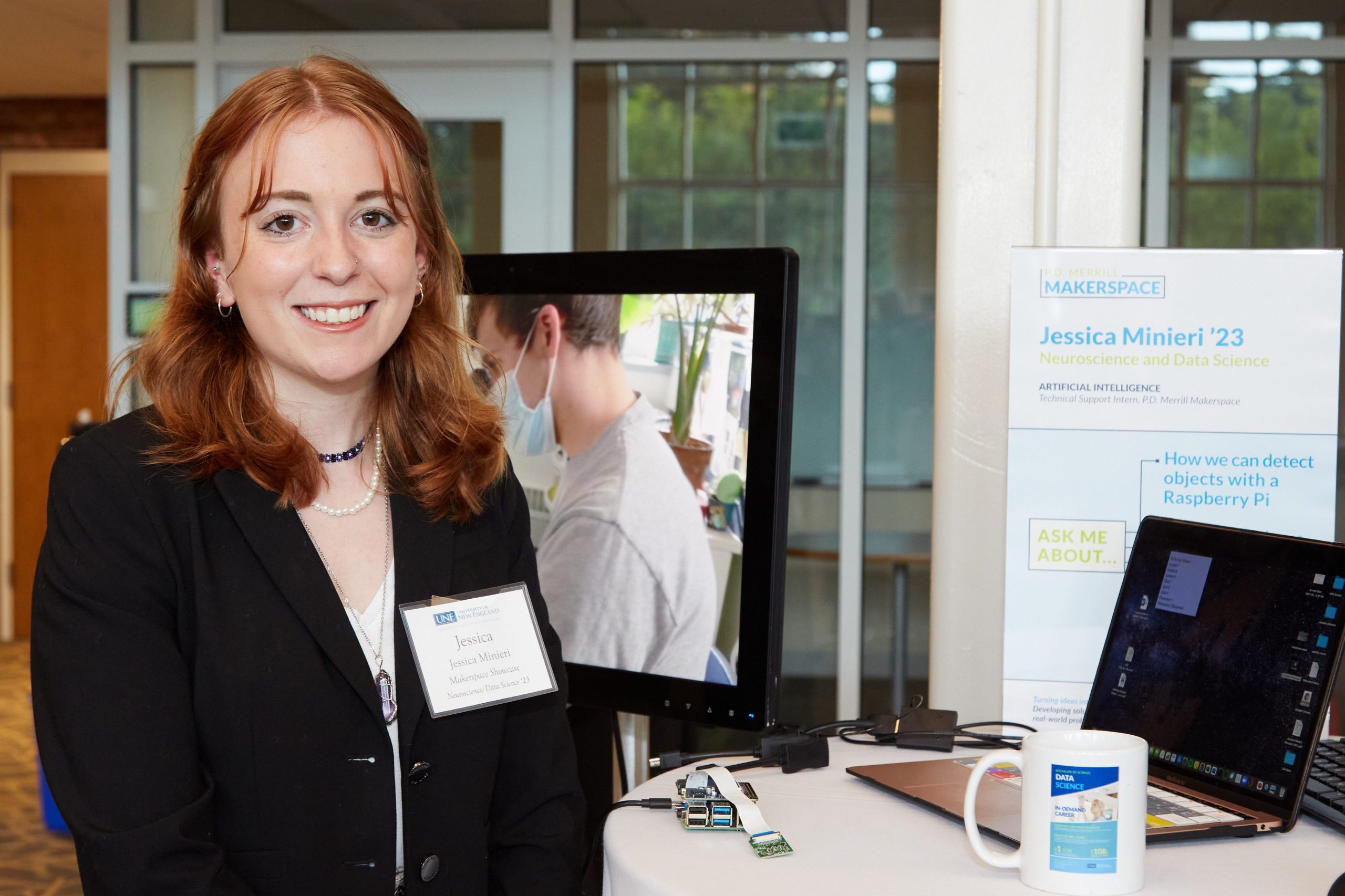 "The Makerspace has been the best part of my experience at UNE."

– Jess Minieri, '23
The Maine Ideas Challenge
Each year the Makerspace hosts UNE's Maine Ideas Challenge: a two phase, idea-stage innovation challenge that fosters the development of innovative and sustainable solutions to real-world social, environmental, and health-care problems. Winners receive cash awards to help advance their ideas to the next level. Both undergraduate and graduate work together on interprofessional teams while we offer workshops, seminars, and mentoring to help students develop their idea and prepare for the competition. Learn more here.