Harry Wales, Environmental Studies 2022′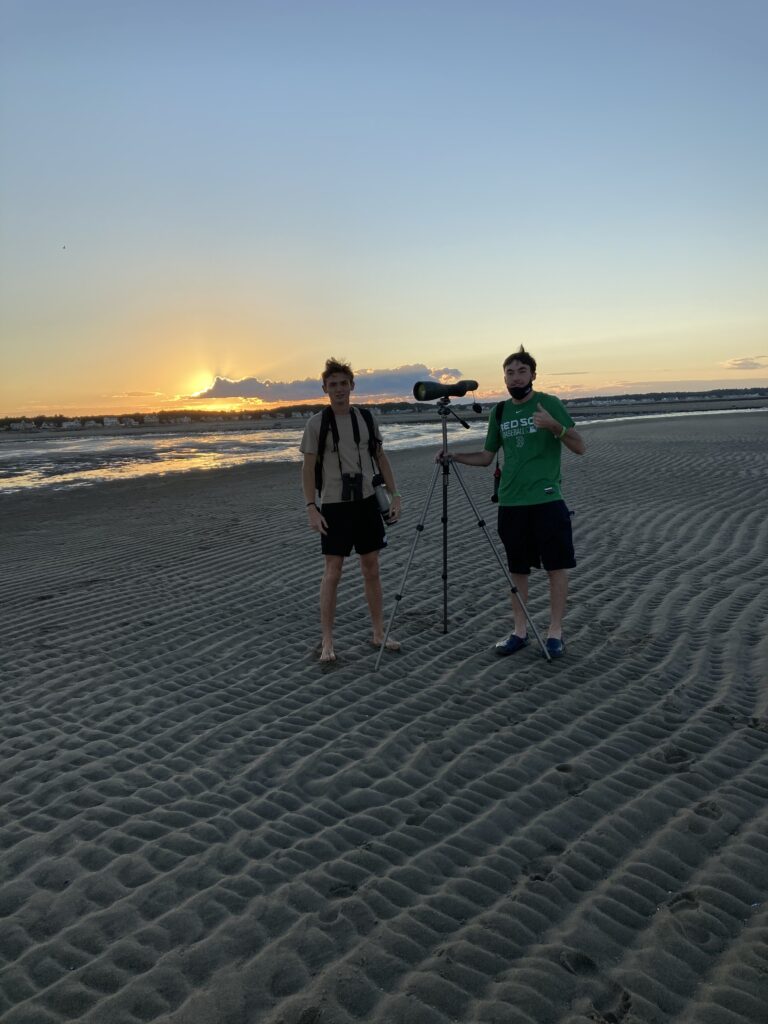 I am a birder. My passion is birding. I love being outside, connecting and meeting new people and I especially love the thrill of finding a "lifer". I am passionate about nature and the environment and I look for any opportunity to get outside and experience nature. I have been birding since I was ten years old. Birding has been a way to escape the realities of life and wonder at these beautiful creatures. Birding especially clears my
mind. I find great peace in looking at birds, listening to their call and trying to get the perfect photograph. While I am birding I have laser focus on these beautiful creatures. Getting outside in the fresh air, exploring new areas and chasing or "twitching" after rare birds brings such a sense of peace and also exhilaration. Especially, now during a global pandemic, having an activity like birding to do outdoors has been such a welcomed reprieve from the chaos of the world. Birding is one of those experiences that
you cannot fully understand until you are actually doing it.

I give credit to my Dad for infecting me with the birding bug. He and I explored outside, often bringing friends with us; as a young kid I became obsessed with birding. I love the thrill and excitement of chasing or "twitching" for rare bird species. It has been a way to escape the realities of life and wonder at these beautiful creatures. It is an awesome feeling when you finally see that rare bird and it's even better when you get to share it with friends, family and fellow birders.

One of my favorite birding stories took place in my hometown in Swampscott, Massachusetts. While driving with my dad, with the ocean on one side of the road and lines of homes on the other, we saw a Bufflehead (a winter sea duck) lying in the middle of the road. While the bird did not appear to be injured, it was not flying or moving. Swiftly, we got out of the car, scooped this Bufflehead into our arms and placed him in the back of our car. We hoped to give him some warmth and comfort until we could identify the best place to release him back into his environment.
A short drive away, we found the nearest shore and watched this beautiful bird, who flew away over the ocean. It was right there on the beach, as I watched this beautiful bird fly across the ocean and spread his resilient wings, that I first felt the passion of birding in me.

A friend of mine and fellow UNE student, Dean, was never really interested in birding. He could not understand why we were so interested in birding until he came with us on an adventure to find a major rarity called an "American Avocet". It was that moment, after searching for hours, that he could appreciate the excitement that comes with birding. That's the thing about birding–it's not just about chasing birds, but bringing people together on an adventure and experiencing the excitement of nature. Next thing you know, he is sending photos to me that he took of an Eurasion Wigeon, Bullock's Oriole, Greater White Fronted Goose, and more rarities that he was chasing around New Jersey last winter. These pictures makes me smile and laugh because just bringing someone out with you can get them totally hooked on birding.

Identifying warblers are the biggest challenges in birding. Warblers are tiny songbirds that move swiftly and quickly up in trees, or very low in dense brush. Some species look exactly the same and you really have to study these creatures and have a strong eye for detail. Warblers also have a similar call note among species, making it difficult to get an exact identification. Identifying warblers is very challenging even for the top birders. However, we birders accept this challenge and help each other
when identifying warblers. I have found, like with anything, if you keep going outside with your binoculars, or observing bird species in your backyard, you will get better. With birding, practice makes perfect.

I am proud to be one of the founding members of the UNE Birding Club. The Club is a place where I have met so many friends because it is not just exclusively for birders. It's also about being outside and exploring new areas. It's about photography, and it's about being able to contribute to the constant battle against climate change. I feel so fortunate to be a student at UNE, and I am grateful that UNE has recognized and supported the bird club. Not only have I grown as a person since I've started at UNE, but I have been able to connect with so many people who inspire me, and further push me into my affinity for birding.