Ellie Leighton (Psychology, '18) and faculty mentor Jennifer Stiegler-Balfour, Ph.D., associate professor and psychology program coordinator in the Department of Psychology, recently presented their research during the Council on Undergraduate Research's (CUR) Posters on the Hill event in Washington, D.C.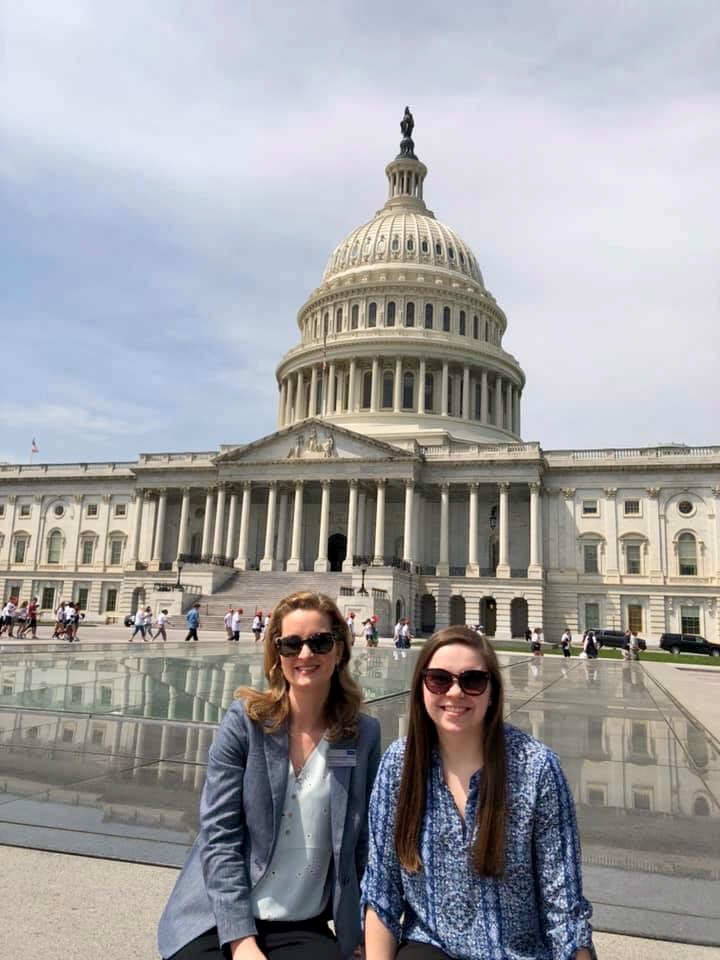 "Reading for leisure v. reading to learn: E-readers and the influence of text type on reading speed and recall ability" found that while reading narrative text on an e-reader was easy for most participants, fully comprehending expository text required significantly more time to read. For those who did not adapt to the device by slowing down their reading pace, comprehension and memory of the text suffered significantly.
As schools increasingly push students to adopt e-textbooks, a firm understanding of the consequences that reading on digital devices has on reading and comprehension has yet to be established.
Leighton and Stiegler-Balfour's study was one of just 60 projects selected from across the nation for the event and the only one from a Maine university or college.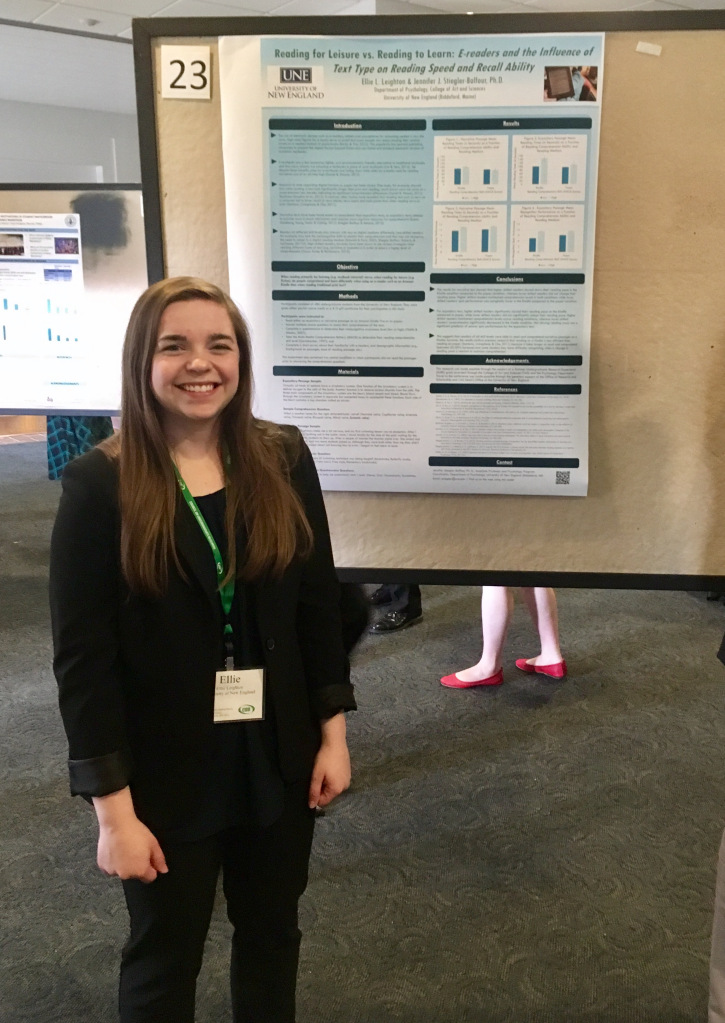 Held annually, CUR's Posters on the Hill provides members of Congress, their staff, and federal government officials with an opportunity to better understand the importance of undergraduate research and how federal programs impact the student learning experience. The highly selective event draws interest from several hundred applicants each year.
During the event Leighton and Stiegler-Balfour met with members of Maine's Congressional Delegation, including Senators Angus King and Susan Collins, and staffers of U.S. Representatives Chellie Pingree and Jared Golden, to champion the importance of undergraduate research and the positive impact these opportunities have on students.
"Through this opportunity, I learned how to advocate for undergraduate research in a meaningful way," commented Leighton. "I was able to share how my involvement in research projects has personally impacted my life and give a real-life example of how beneficial continued support of higher education is to students."
Leighton and Stiegler-Balfour's study was made possible through the support of a Summer Undergraduate Research Experience (SURE) grant awarded through the College of Arts and Sciences (CAS) to Leighton in 2017.
Travel to the conference was funded through the generous support of the Office of Research and Scholarship and CAS Dean's Office.
Ellie Leighton discussing her research on e-readers

Jennifer Stiegler-Balfour and Ellie Leighton with United States Senator from Maine Angus King

Jennifer Stiegler-Balfour and Ellie Leighton with United States Senator from Maine Susan Collins

Dr. Stiegler-Balfour and Ellie Leighton at the White House

Jennifer Stiegler-Balfour and Ellie Leighton with their research poster on E-readers