RCC Lab members presented their research at the 2018 annual meeting of the New England Psychological Association (NEPA) in Worcester, Massachusetts.
The meetings attract faculty and students from Connecticut, Maine, Massachusetts, New Hampshire, New York, Rhode Island and Vermont.
Ellie Leighton ('19), Nicole Martin ('21), and Courtney Parent ('19) presented their work on individual preferences and comprehension skills when using electronic readers for fiction and non-fiction texts. Their work was conducted with Jennifer Stiegler-Balfour, Ph.D., associate professor of psychology.
Funding for these research projects was provided by the College of Arts and Sciences Summer Research Experience.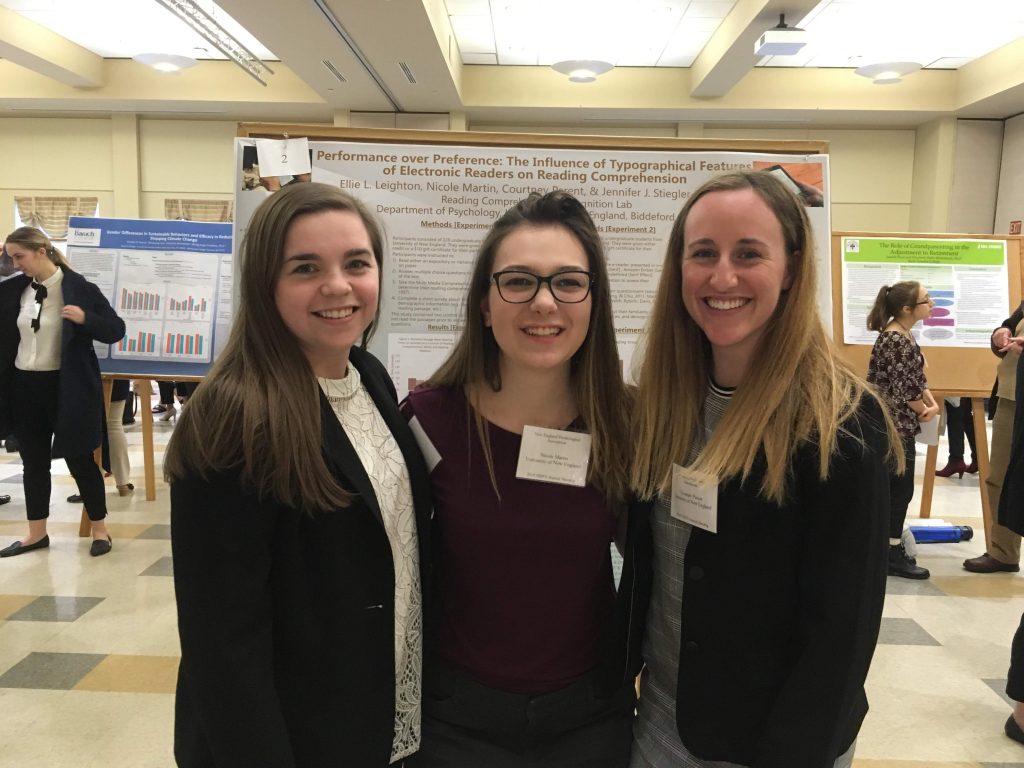 Funding for students' conference registration and travel was made possible by the Office of Research and Scholarship.
NEPA is dedicated to the advancement of psychology as a science, profession and means of promoting human welfare through a peer review process.
See here for full article