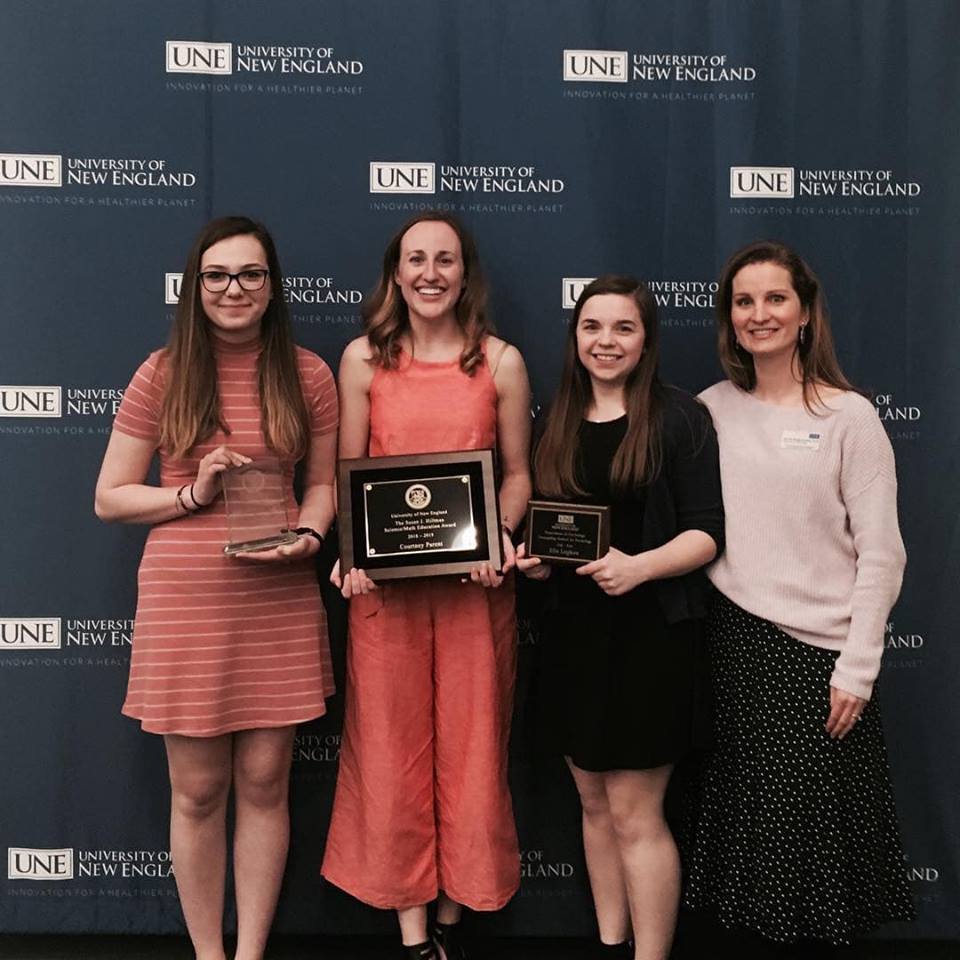 Every year UNE Biddeford Campus hosts an award ceremony to celebrate the accomplishments of students. Awards are presented to top students in the university to recognize their hard work and 3 RCC lab members were recognized at the ceremony.
Senior Ellie Leighton won Outstanding Psychology Student of the Year, an award presented to one psychology major each year for their great accomplishments.
Senior Courtney Parent was awarded the Susan J. Hillman Science/Math Education Award which is for awarded to one UNE College of Arts and Sciences student who shows dedication to STEM education and professional promise as a STEM educator.
Sophomore Nicole Martin was awarded the Sophmore Academic Achievement award which is given to one sophomore at the University who has excelled in their academics.
Congratulations labbies!
Ellie Leighton and Courtney Parent with their awards

Courtney Parent with her Susan J. Hillman award

Nicole Martin with her sophomore academic Achievement award