One of the incredible opportunities UNE offers to its students is the Summer Undergraduate Research Experience, known by students and faculty as "SURE." Students who participate in SURE work closely with faculty over the summer to build on knowledge which they have acquired through their studies and explore more advanced domains of understanding. When the school year rolls around again, SURE students get to present their work in the annual SURE Symposium.
One such student who participated in SURE 2019 was junior Nicole Martin, a Psychology major with minors in Neuroscience and Special Education. Nicole works in UNE's Reading Comprehension and Cognition (RCC) lab with Dr. Stiegler-Balfour. She will be presenting her work on reading comprehension and the effects of e-readers in younger and older adults at this year's SURE Symposium. We have had the pleasure of interviewing Nicole to ask her about her experience working with Dr. Stiegler-Balfour over the summer.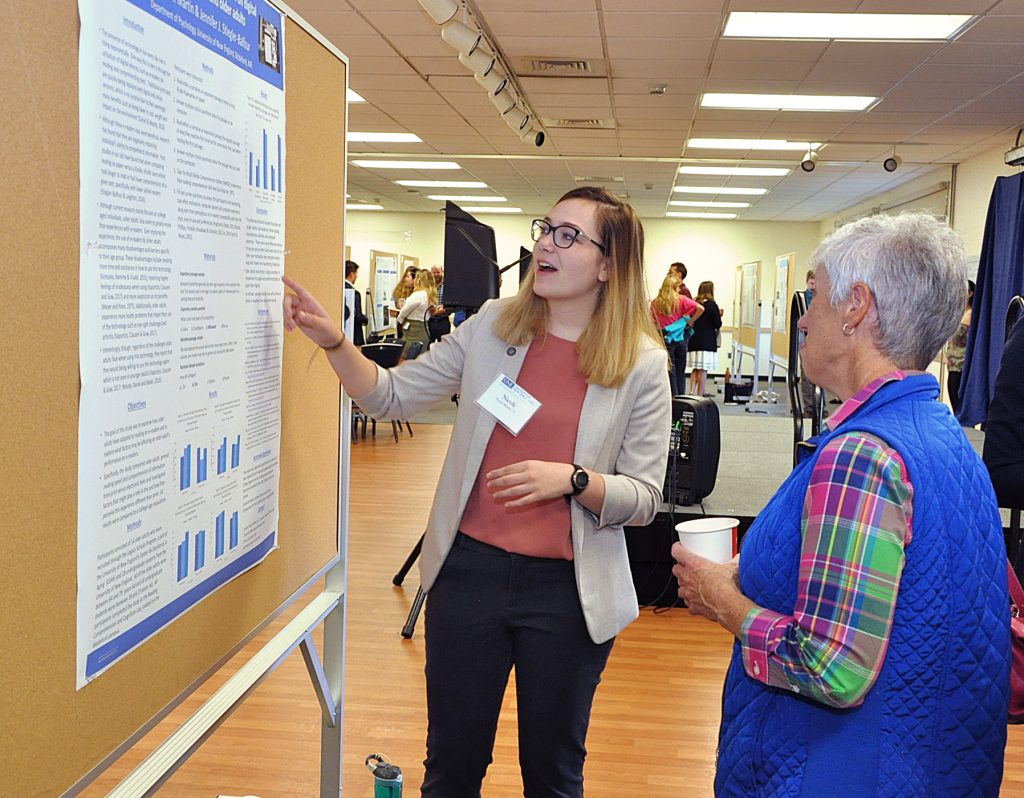 What do you do in SURE?
As part of the SURE program, you work on campus full time to work one on one with a professor to develop a new study. I worked with Dr. Stiegler-Balfour to develop a study that we will be launching in the fall. Our new study will be comparing reading comprehension of digital and paper materials in older and younger adults. We spent the summer developing the materials for that study which includes putting together the survey, choosing readings and a lot more.
What was your favorite part of your summer in SURE?
I think my favorite part of the summer was how much this made Maine and UNE feel like home. Being here while there are so few other people really just has a different feel and it was really cool to experience that. Additionally, I really enjoyed and appreciated the opportunity to work with one on one with a professor who is as great of a mentor as Dr. Stiegler-Balfour. I was able to learn so much more than I would have during the semester and I recognize how lucky I am to have had this opportunity. It is not something that every school does and the fact that UNE offers this program is really quite amazing.
What is the biggest challenge of the summer in your opinion?
The biggest challenge of the summer was definitely finding a passage. It is way more challenging than I thought it would be. To find good passages they have to be the right length (not too long/ too short) while being the same word count, they need to be the same difficulty and reading ease and they need to be about topics that people most likely won't have common knowledge.
What is it like living in on campus for the summer?
I loved living in Maine for the summer! As someone who is from Connecticut, it was so cool to experience living with a beach so close during the summer! I was pretty busy because I worked a second job off campus on top of SURE, but it was so easy to get to the beach that I was still able to go whenever I wanted!
How do you hope this experience will help you in the future?
I am hoping being a part of the SURE program will help me with my goals for graduate school. I am planning to begin applying for programs next near and being a part of this fellowship program has given me amazing skills and experiences that I will be able to discuss both on a resume and in an interview. It has also helped me know that I love working on research!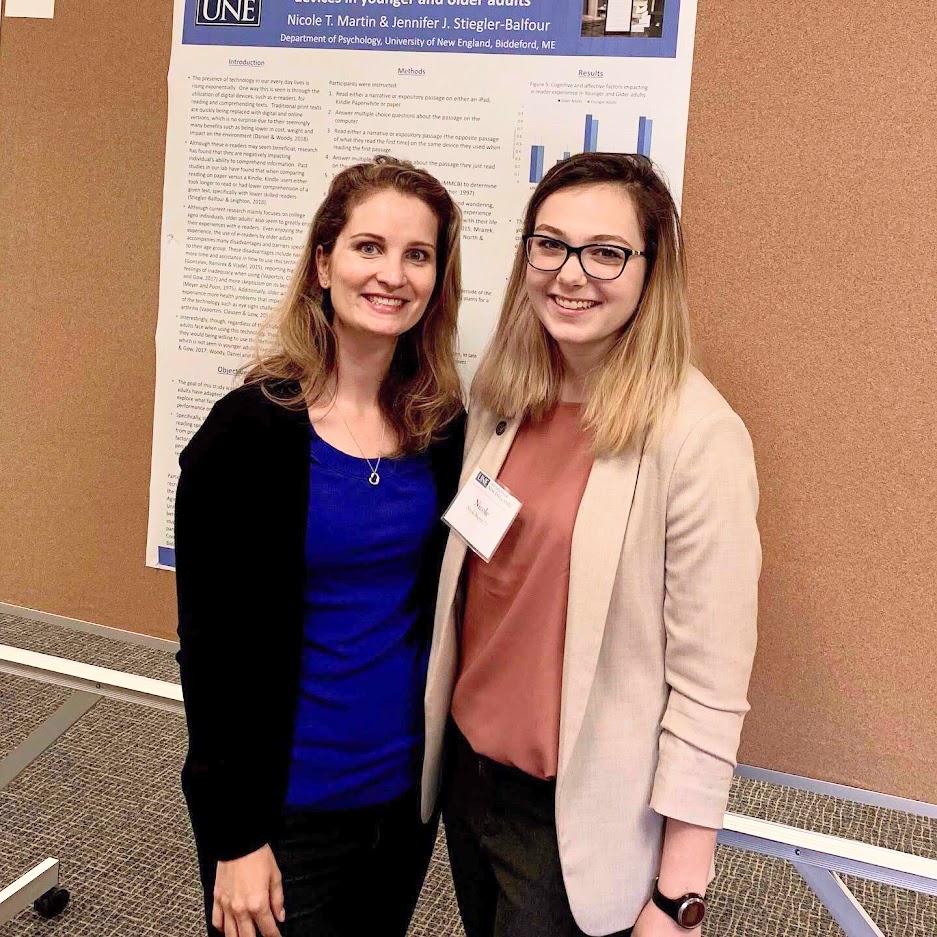 We would like to thank Nicole for her time and for sharing her experience with us, and we would like to thank the Office of Research and Scholarship for providing Nicole her SURE grant.
To learn more about other Psychology department students who presented at sure, visit the UNE Psychology Department Blog.