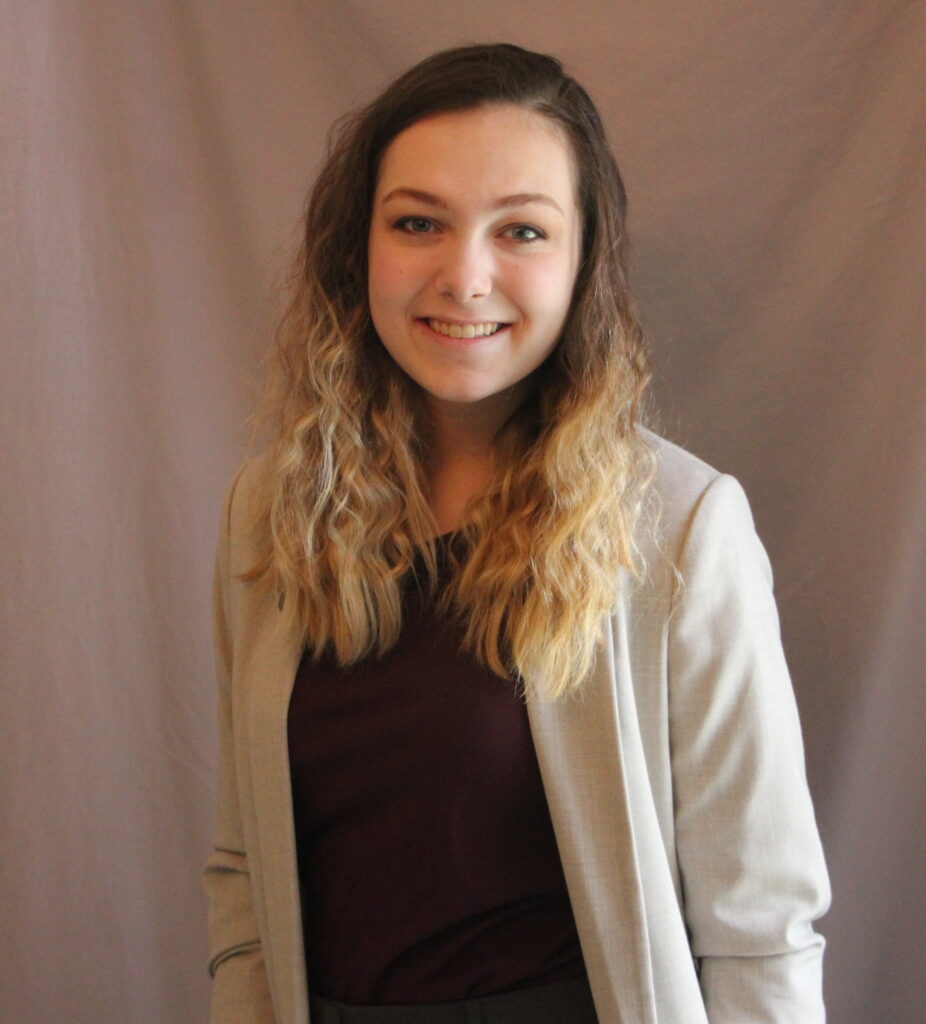 One exciting aspect of conducting research in the RCC lab is the opportunity to share our work with the world. This summer, RCC labbie Nicole Martin ('21) got to do just that at the annual Association for Psychological Science (APS) conference. APS is a leading international organization dedicated to advancing scientific psychology across disciplinary and geographic borders. As with many other events this year, the conference was moved from its venue in Chicago, IL, to an online platform. The APS Virtual Poster Showcase allowed researchers from across the world to gather and learn about each other's work and foster global connections. 
Nicole shared her research conducted with Dr. Stiegler-Balfour on older and younger adults' adoption of e-reader technologies and its effects on their reading comprehension. More specifically, their research looked at which factors influence how these devices are perceived and experienced. Results from their study show that with older adults, device type acted as a mediator for expository comprehension, whereas comprehension was consistent for younger adults across device type. Results also point to multiple cognitive factors with predictive power which vary between age groups, including computer experience and anxiety, mind wandering, and task effort.  
Sharing research as undergraduate students is an incredibly exciting prospect, and here in the RCC lab we are very lucky to be able to do that regularly – regionally, nationally, and internationally.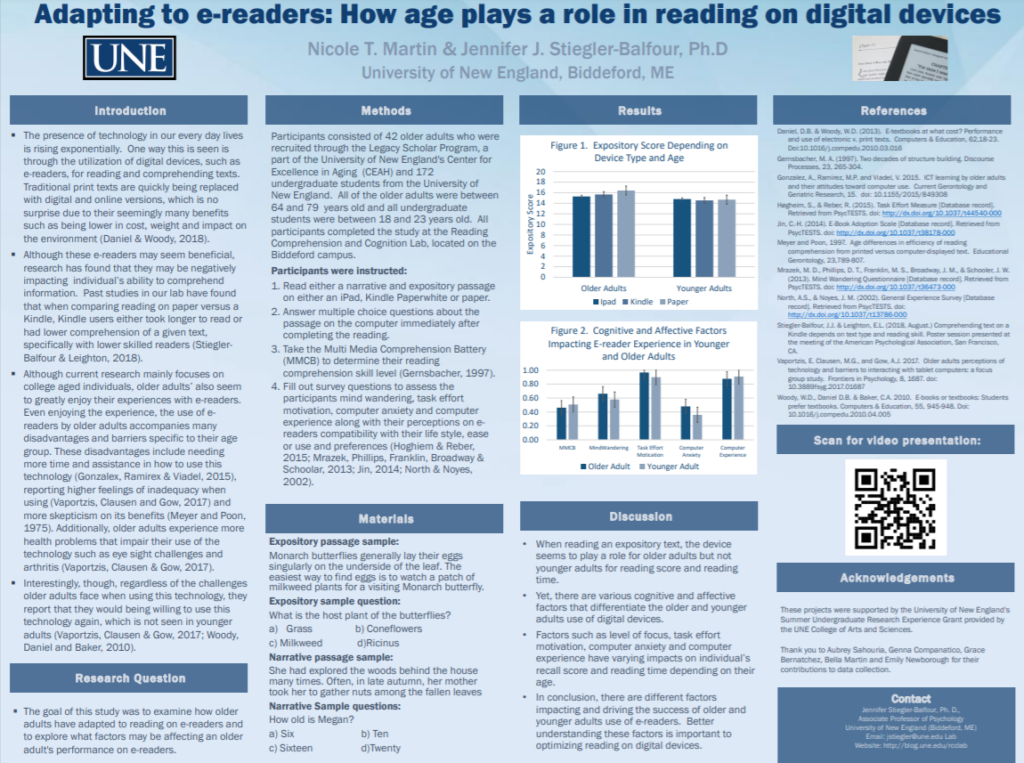 You can view Nicole's presentation here to learn more: https://www.youtube.com/watch?v=ojwiqqptm-k&t=22s