Featured photo by
Giulia May
on
Unsplash
Narrative therapy seeks to be a respectful, non-blaming approach to counseling and community work, which centers people as the experts in their own lives. It views problems as separate from people and assumes people have many skills, competencies, beliefs, values, commitments and abilities that will assist them to reduce the influence of problems in their lives. 
(Dulwich Centre: What is Narrative Therapy)
"Narrative therapy was not offered as an elective when I completed my MSW program years ago," says Assistant Clinical Professor,
Craig Owens
 MSW LCSW,  who teaches a Narrative Therapy course at
UNE School of Social Work
.   Narrative found me when I was about 5-years into clinical practice and swept me off my feet and I've been immersed in it ever since." Narrative therapy was developed in the 70's and 80s by New Zealand therapists, David Epston and Michael White.  They created it as an empowering, non-pathologizing and collaborative client-centered psychotherapeutic approach.  Drawing from the work of philosopher Michel Foucault, narrative work acknowledges that people have wisdom, skills and resilience that guides change in their own lives.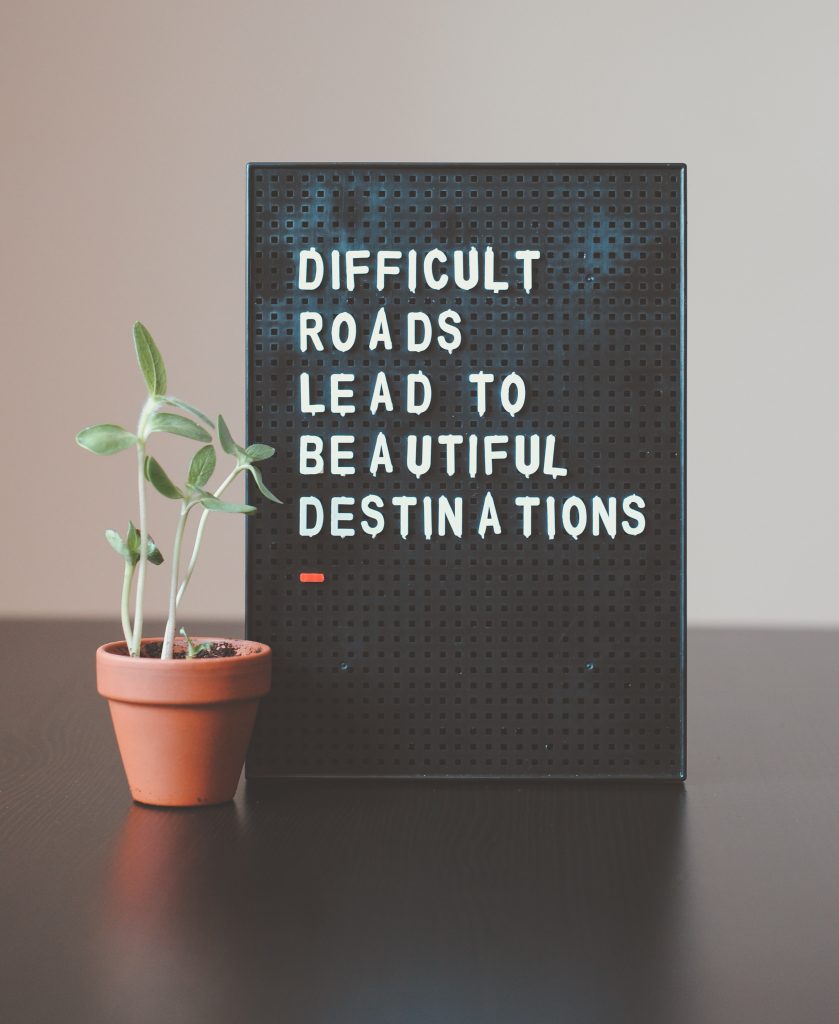 Personal narratives, the stories people tell to make meaning of life's experiences, are poignant and powerful. Narrative therapy uses these stories to help people discover healing, and purpose. Narrative transforms therapeutic work, acknowledging that the person, not the clinician, is the author and expert of their story. This shift in approach makes an important distinction; the client is no longer viewed as the "problem" rather the "problem is the problem." Narrative work externalizes the problem so that the client, family, and supportive allies can work on solutions together. Objectifying an issue may lower a person's resistance and defenses and allows people to address issues in a more productive way. (From
Good Therapy
). White and Epston believed that identifying the problem as something that can be collectively solved reduces the immobilizing effects of negative self-identity and blame and improved
quality of life
.
"The problem is the problem, the person is not the problem." – Michael White and David Epston
UNE School of Social Work
offers a Narrative Therapy course (offered in both the
UNE campus based program option
and the
UNE online program option
) that pilots an all new video-practice experience that is the first of its kind in our MSW curriculum (check out the syllabus
HERE
).  The course provides a "real-time" clinical practice experience for students and allows for deeper feedback and coaching from instructors. Students who take this course and faculty who teach this course have been extremely positive about the engaging and skill-based nature of the discussions and assignments.
"This has been one of the warmest and most positive learning experiences I have had. I truly loved this course and am so appreciative of the knowledge that I have gained from it." -MSW Student
"Narrative is based on the belief that we all have the right to reclaim authorship of our life-stories and in doing so, embrace and direct our own healing and growth. I have found it to be the most hope-inspiring, person-centered, trauma-informed, empowering, and healing approach of all the contemporary theories" says Professor Owens. For more information on Narrative Therapy, check out the
Dulwich Centre: A gateway to narrative therapy and community work. 
MORE STUDENT FEEDBACK
"I enjoyed meeting my classmates on video and working through some live narrative therapy. Very awesome!!"

"The discussion forums were helpful and supportive. The activities such as the tree of life and migration of identity were useful. Doing these types of activities during courses helps increase the chances I'll use them in future practice settings. I loved all of the videos as they contributed greatly to the learning experience."

"The books were great they had stories that were relative to what we were learning and they also made it easier to understand some of the more complex theories of narrative therapy."

"I really enjoyed the books because they helped me to learn more about myself."

"I loved the discussion boards for this class. Everyone was very engaged and interactive."
*500 level courses and above are graduate level.  All other are undergraduate
More blog posts like this one: