featured photo by Fab Lentz on Unsplash
"My name is Casey Rogers and I graduated in 2018 with my BSW from the University of Maine and chose to go right into UNE's on campus MSW Program as part of their Advanced Standing cohort. Pursuing my MSW in this 1-year program was a nerve-wracking decision, but a choice that I am so happy with! " – Casey Rogers MSW '19 
Casey Rogers entered our program in August 2018 and graduated  in May 2019 with an MSW.  She is currently an LMSW-CC and already hard at work in the field!
What is Advanced Standing and how do I qualify?
Through UNE's Advanced Standing Program, qualified BSW graduates (accredited by the Council on Social Work Education) can get their MSW at UNE  in JUST ONE YEAR.  In order to do so, students must meet the following criteria:
Applicants are required to meet all the requirements listed for the traditional M.S.W. track listed on the ADMISSIONS WEBSITE, as well as the following additional requirements/documents:
Submission of an official transcript reflecting conferral of a Bachelor of Social Work (B.S.W.) degree from a CSWE accredited B.S.W. program, preferably within the last seven (7) years.
Completion of coursework equivalent to UNE's Foundation courses at the undergraduate level with a "B" or better is strongly preferred.
Evidence of significant experience in the human services field with M.S.W. supervision. Please submit copies of field evaluations and verification of completed field hours as part of your application (commensurate to UNE School of Social Work Foundation Year field requirements of 560 hours). If the applicant's BSW program is not able to supply the original Field Evaluations, a letter must be provided confirming that the student received a passing grade and the number of field hours.
One (1) of the two required recommendation letters must be from a faculty member within your previous B.S.W. program who can speak to your academic abilities.
Enroll in the required 2-week social work bridge course, SSW 526 – Integrating Clinical/ Community Practice Frameworks (3 credits).  This course is completed  in August prior to starting the fall semester.  See 2019 syllabus HERE.
2021/2020 Bridge course will be Aug 10-21
*BSW students entering from UNE's BSW Program do not need to take the bridge course.
For more info on admissions to our Advanced Standing Program:
How can I be sure I'm on same page as everyone else? 
UNE's MSW curriculum is designed so that the foundation year parallels the final year(s) of any CSWE accredited BSW Program.  This allows UNE to streamline BSW holding students into their advanced year (specialized year), so they're on a fast track to obtaining their MSW!
To better ensure advanced standing students feel prepared for their advanced year, UNE requires advanced standing students enroll in a Bridge course prior to beginning their fall semester.  The course is designed in such a way that it both orients incoming students to the culture of the school while also provides an overview of key content covered in the foundation sequences taught at UNE.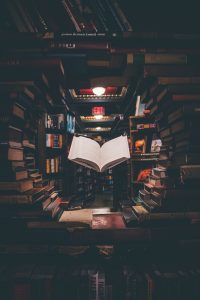 MSW Professor, Dr. Nancy Shore, taught the course 2018 and 2019 and describes it as such:
"The required Bridge course for advanced standing students, SSW 526, is an opportunity to welcome incoming students, reflect upon our School's Vision and Mission statement, and review key content covered in our HBSE and Practice sequences. This includes spending time talking about health as a human right, ethics, social work theories, and the importance of courageous conversations. As the course syllabus states, SSW 526 'fully integrates clinical (micro) and community (macro) perspectives and practices with an emphasis on cultural, relational, and evidence-based competencies.'"
Not only is it a great for getting caught up, but it's also a great opportunity to make new friends:
"The bridge course allowed me to get to know my fellow advanced standing students who would go on to be my support system and some of my best friends. This past year flew by, but was filled with amazing and challenging opportunities, and I'm glad I did it!" Casey Rogers MSW '19
Through UNE's 4+1 Advanced Standing Early Assurance Conditional Acceptance Option,  UNE BSW students can secure their position sooner than later given they maintain their academic integrity.  UNE Students would not need to take the required Bridge course mentioned above.  UNE BSW students also have the option of interviewing over submitting an application essay, and UNE BSW students are automatically considered for scholarship. They must, however, satisfy the following criteria:
Complete their Bachelor of Social Work Degree at UNE prior to matriculation into the MSW program with a cumulative GPA of 3.0 with all social work courses completed with a "B minus" or better.
Have maintained good academic and social standing at UNE prior to enrollment into the graduate program.
Have successfully completed the first semester of BSW Field Placement with confirmation and reference from Field Instructor, including field evaluation for the placement prior to application.
Provide evidence of Community Service in a Health Profession or Human Service organization
Students must submit application by January 15th of the year of expected enrollment with all supporting documentation received no later than March 1 to complete the early assurance application file. 
Can I do the Advanced Standing Program as a part time student?
Yes! Students can pursue the advanced standing option both full-time and part time:
Did you know?
Social workers with master's degrees in social work earn about $13,000 more than those with bachelor's degrees in social work. 
WANT TO KNOW MORE?
Learn more about what you can do with a clinical degree by reading our post, Clinical Social Work vs. Psychology: What's the difference? 
*PLEASE NOTE: All criteria presented in this summary are subject to change per CSWE Accreditation requirements, changes in curriculum or other UNE institutional standards, clinical affiliation requirements, and maintaining fair and consistent admissions practices for all applicants.