Featured image by rawpixel.com
Applied Arts and Social Justice MSW student, Libby Arsenault '21 recently received a full scholarship to attend a 3 day Artivism Conference in Belfast, ME: What's Art Got To Do With It? The Student Social Work Organization covered additional travel costs and hotel expenses.
The focus of the conference was the use of arts in social activism and it specifically addressed the opioid addiction epidemic. MacArthur fellow, speaker violinist and social justice advocate, Vijay Gupta,was the keynote performance presentation. Listen to Keynote HERE. Gupta is an esteemed performer, communicator, and citizen-artist who is a leading advocate for the role of the arts and music to heal, inspire, provoke change, and foster social connection. He is founder and Artistic Director of Street Symphony, a non-profit organization providing musical engagement, dialogue and teaching artistry for homeless and incarcerated communities in Los Angeles
Other programming included creative workshops covering a variety of artistic mediums around how to use art for advocacy and activism. There were also theatrical performances and true life stories performed by people affected by the justice system and addiction.
"It was an incredible experience," shares Libby and goes on to describe dining with cast members who performed as part of playwright Michael Gorman's newest play Chasing the New White Whale . Members of the cast included local carpenters and fisherman. The play explores the current National opioid crisis through the unique lens of the fishing industry and draws inspiration from Moby Dick and Ahab's obsessive pursuit of the Great White Whale. "The whole thing was beautiful," she shares wide eyed and grinning, "I think I'm still processing it, really." She only just returned a few days prior.
MORE ABOUT LIBBY:
Libby is in her third year in UNE's MSW Program as a 4 year part time student. She was working in a youth inpatient psychiatric unit as a counselor when she learned about UNE's MSW Program and Applied Arts and Social Justice Certificate. "I had already been experimenting with the use of music in my work and found the results to be quite profound."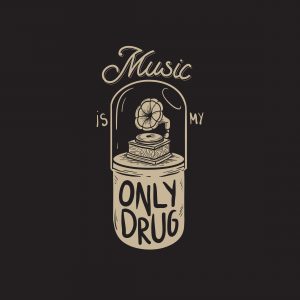 Libby coordinated with Ukulele Kids Club an organization that supplies ukuleles to children's hospital units and other health professions settings to harness the power of music in treatment. Libby found music to be a potent therapeutic tool with the youth she worked with. "I remember one young girl transformed so completely when she played the ukulele." Libby described how the young girl, recognizing this herself, would often reach for her ukulele to center and calm when in the past it would have escalated and perhaps become problematic. "I found music to often be more effective than medications they were prescribed. The more I was using music, the more I thought, I just have to keep doing this."
It was at this time, Libby met Lori Power, UNE's Applied Arts and Social Justice Certificate Coordinator, at a Maine Music and Health conference organized by Music Therapist, Kate Beaver. She applied to the program that fall.
Libby at UNE
Libby continues her work as a counselor at the psychiatric unit, but in addition to this, expands her clinical knowledge through courses and training at UNE and has done tremendous work in the community as she works toward obtaining her MSW.
Libby did her foundation year field placement at Listen Up! Music , a Portland, ME-based nonprofit day program and music studio that supports adult musicians with intellectual uniqueness in making music. "It was a perfect match. I was doing exactly what I wanted to be doing," she shares. As part of pursuing the Applied Arts and Social Justice certificate, she organized an event to "break down barriers and build community through music and art" which featured music from Listen Up! Music, The Clearwater Benders, Kate Beaver, Sophie Rioux, and art from local artist activists.
See full performance here
Libby will enter her advanced clinical year placement next year and plans to apply to become a Training in Aging and Diversity Fellow (TRIAD), which specifically looks at substance use disorders in populations 45 and older (and comes with a $10,000 Stipend: Learn how you can become a TRIAD student ). She said the conference in Belfast piqued her interest in working with these populations and she's particularly inspired to find ways to continue to fold art into her social work practice.
"Something so evident at the conference was the need for more programming like we have here through the Applied Arts and Social Justice Certificate," Libby shares.
Many artists doing advocacy work in their communities express at times feeling unqualified to address certain issues that requires specialized knowledge and/or clinical skills around substance use disorder or mental health. Similarly, many clinical social workers and health care professionals acknowledge the limitations of the main stream health care model to address the whole person and are seeking more ways to infuse the arts into their practices. "There's clearly a gap here that needs to be bridged, but that's what gets me so excited about the Applied Arts and Social Justice Certificate" Libby shares, "it aims precisely at this gap. We are getting trained as clinical social workers in psychotherapy and we're learning different creative therapeutic modalities and how to infuse this into our practice as clinical health professionals." Libby shares that though she took guitar lessons this summer, she is by no means a prodigy of music. "This is what's so great about the MSW path though. I get to collaborate and serve as a facilitator, guided by the strengths and interests of my clients."