Carly Woolard graduated from  UNE's MSW Program in May 2020, and not only graduated, but was honored with the Outstanding Social Work Student Award.  This award recognizes and honors one student each year for their academic achievement, community involvement, leadership, interprofessional participation, and overall integrity manifest in their respect for individuality and diversity of others. Carly embodies all of this and more.
Originally from North Carolina, Carly knew she'd be moving to Maine the moment she came upon UNE's Applied Arts and Social Justice Certificate.  "I'd not seen anything like it before and just knew it was perfect," she shares.
Read THIS POST to learn about how Carly uses poetry in her social work practice
Why Social Work?
Carly was drawn to social work partly due to its versatile nature.    "It's so open" she shares,  "you become well versed in such a myriad of skills.  and I really liked that. It's comforting to me to know the options are so broad and yet I can still  narrow down and dive deep into specific subject matter if I want."  Carly shares she's also very interested in psychology, but opted for social work as she appreciates the code of ethics that are the heart beat of the practice. She appreciates the focus on social justice as well.  "Social work truly views people through a social justice lens. Not all clinical fields  have this as their pillar."
Carly at UNE:
As a student at UNE, Carly pursued two certificates Training in Aging & Diversity (TRIAD)* and Applied Arts and Social Justice.  She also graduated with Interprofessional Honors, participating in the Cumberland County Jail Collaborative Project and Interprofessional Team Immersion, and she participated in multiple projects as a Graduate Student at the Center for Excellence in Aging and Health.
It's only been a few months since Carly graduated, but given all that's going on, we wanted to reach out to see how she's coping through COVID19, to hear her thoughts on Black Lives Matter protests, and to get an update on what's next for her.  Keep reading to hear what she has to say!
Interview with Carly Woolard: 
What are you doing now?
I'm fortunate that my Graduate Assistantship at Center for Excellence in Aging and Health has been extended through the summer, so I'm still sort of in "student learner" mode.   It's a complicated time right now with COVID19- trying to get licensed while also being on the job hunt.  I've been doing zoom job interviews, while I'm also keeping up with managing my poems page and as mentioned, I'm still involved in projects at the Center for Excellence in Aging and Health.  One thing I'm excited about is I've finally been able to find time to read some books that have been on my list for a while like, The Body Keeps the Score, by Vessel Van der Kolk and My Grandmother's Hands by Resmaa Menakem.  The author of My Grandmother's Hands is an LCSW and writes about the impacts of white supremacy and racism.  It's a different approach from Van der Kolk's book as it's very specific to the environmental experiences of racism, and how these then shape one's individual experience of trauma. With the pandemic going on and everything happening with Black Lives Matter, I feel it's such an important time for people to truly immerse themselves in becoming more aware of these important issues.  As a white person during this time, I want to take advantage of educating myself and becoming aware of racial trauma and how we perpetuate that harm as white individuals.  There are so many books out there on this topic that are really great to read.  I feel it's a blessing and a curse that these things are happening at the same time (COVID and BLM protests).  In one breath, it makes organization and advocating more difficult, but at the same time, we have more time to really dig deeply into this content and better educate ourselves.  I'm trying to be better.  Trying to learn more.  Trying to make phone calls.  Trying to sign as many petitions as I can.  When I'm not working or looking for a job, this is what I'm doing.  For me, that's a version of self care.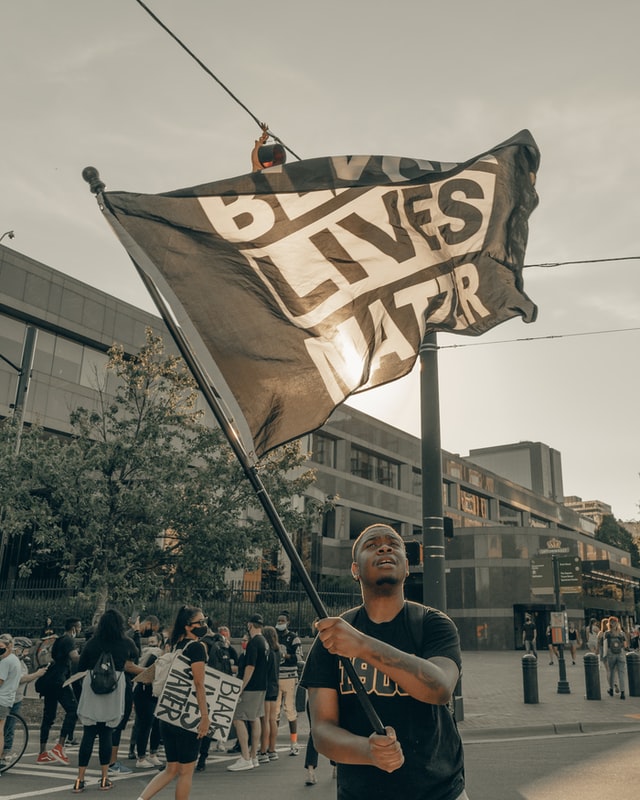 How has Covid19 impacted your work?
Hmm, I suppose COVID19 has impacted my work in that it's provided me with a healthy challenge to navigating entering the field!  I know I eventually want to do medical social work or child therapy, but I really want to get started in person- I want to be able to actually be on site and put my skills to use in the physical.  In this light, I've sort of put a pause on the job hunt right now, and in the present, I'm really trying to shift my focus to what I CAN do.  Where can I use other aspects of my skill set to continue to bring awareness in myself to keep growing through this? Where can I confront my own biases right now?   How can I utilize my research skills?  How can I utilize the awareness I have of  resources that are out there? How can I reach out to officials so we can see necessary and important changes?   In a way, COVID19 has given me the gift of time to continue learning.   As I stated above, the Black Lives Matter movement is so heavy on my mind right now- honestly- it will likely be woven into all my responses.
Looking forward: How do you think social workers can best respond/adapt right now? 
I think it's really just putting your full self out there and not forgetting all the skills we have as social workers.  We have clinical skills that are so important in supporting individuals, but we also have a set of macro case management skills that are equally important.  We've been reading all over the news, COVID19 has presented us with a lack of resources.  It's presented us with a lot of challenges- this can be an open invitation to exploring ourselves.  We've had this time with ourselves, depending on how you've been impacted, of course, but many have had this extra space.  We can think about this as we are out there in the field and also when we are at home…in our personal lives, how can we apply these skills to supporting one another?  It's the same thing for the black lives matter movement.  We have many skills we shouldn't lose site of.  I think social workers have a huge responsibility with this movement right now not only to provide therapeutic support for those protesting, but also to serve as an educational resource for protesters.
And as the pandemic continues, we need to make sure we are being safe and that individuals have access to the resources they need.    I think social workers also have a responsibility to engage in conversations with those who are causing harm and spreading misinformation, even if it's unintentional.  We need to have these conversations – advocate and educate.  When you're on the phone with a friend or a family member.  It's our duty and our responsibility to educate people and through that education comes advocacy for those experiencing challenges, pain, and trauma.
What do you find most rewarding about dedicating a life to social work?
What I find most rewarding about the field of social work is the relationship building we all get to experience and be a part of.  Whether it is centered around a specific individual we partake on a journey with- whether it be a single crisis situation that lasts one shift or a therapy situation that lasts months or years.  That person is seen as a whole person, and in addition to that, we build relationships with people on a community level as well as we connect our clients to resources.  That relationship aspect is prevalent in so many areas of social work.  You really gotta love people!  You're on a journey of connecting with a whole lot of people and organizations.
Just for fun…what's been your favorite part about living in Portland?
If I have to pick one…that's hard…let me think about that for a second.  Okay! My favorite part about living in Portland is how walkable so many things are.  If I want to walk to the beach, for example, I can, and not just one.  I could walk to Willard beach.  I could walk to the East End beach.  I don't have a car here.  I take the bus quite a bit.  It's so easy to get around.  And it's not a big big city at all, but it's big enough that it's not at all boring.  You can do public transport or you can bicycle so easily everywhere.  If I were stuck here for a year and had to stick within a 5 mile radius, I think I'd have everything I needed within that range.  I've never lived in a place before where I could say that.
UPDATE: 

Since conducting this interview, we've received news from Carly that she will be moving to D.C. before the end of the summer to take a job position with Growing Minds Center for Child and Family Therapy.  Here's what she's shared:

Growing Minds Center For Child And Family Therapy is a private practice that does expressive arts and play therapy. I'll be working with children, parents, and even grandparents who are guardians (parent group therapies and grandparent group therapies, you can find more info on that in their group therapy tab). They also do community work to educate teachers/early childhood providers, which aligns w my undergrad of child development!!

We are extremely proud of Carly and wish her the best in all her endeavors!!