We enter the holiday season at a time when the Center for Disease Control and Prevention (CDC) reports more than 1 million COVID-19 cases in just the past 7 days. Small, household gatherings are one of the primary causes, and experts are encouraging families and friends to celebrate at home this year.
"We each experience losses in our own unique ways," shares UNE MSW Clinical Faculty, Craig Owens MSW LCSW (and professor of popular course on Narrative Therapy). "For some of us, it's the loss of not seeing family and dear friends the way we used to. Special events exacerbate this even more, it's one thing to isolate during non-holiday times, but when holidays and special events come along, our feelings of isolation and loss deepen even more. One thing we know about painful feelings is that they are just that, feelings, and like other feelings of hope and joy, they ebb and flow from moment to moment. The other thing we know about feelings is that they have accentuated effects on us if we resist them and try and push them away. Most typically we tend to push painful feelings away in hope of making space for more comforting feelings. What happens instead is the reverse, by fighting the painful moments in our lives, we make it harder for them to recede. They never ebb, they just keep flowing. Instead, if we practice accepting our painful moments for what they are and honor our losses, the painful feelings will ebb and create space for more pleasant feelings to flow in their place."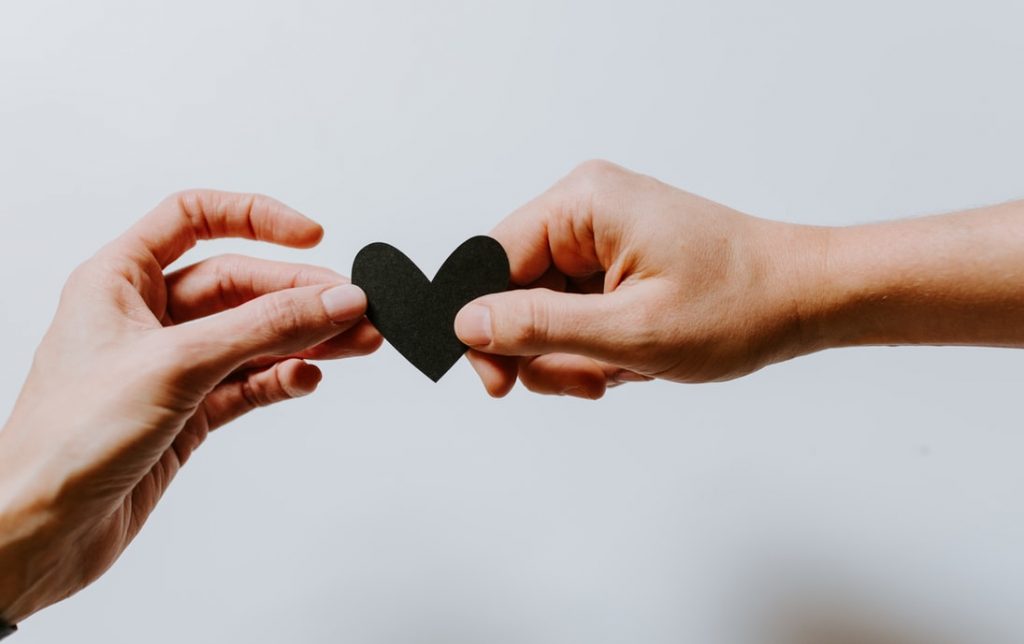 Heeding this wisdom, we want to offer some ideas for how you can not just survive the holidays, but reimagine the holidays in ways that are celebratory and meaningful while also safe. We don't want to downplay the feelings of loss, disappointment, or fear you may be feeling right now. We do, however, want to help you to create more levity, joy, and meaning wherever possible. To start us off, Professor Owens shares an example from his own life:
"My wife and I were feeling a bit down knowing we wouldn't be spending thanksgiving and Christmas with our kids and grandkids this year, so we decided to put our Christmas Tree up early. We are calling it "the tree of gratefulness." Each evening we take turns placing a new ornament on the tree and share something we are grateful for. The tree is slowly transforming into a thing of beauty with special meaning behind every ornament. We get to practice 40-days of mindfulness by remembering what we are grateful for and we get a beautiful tree in the process." Below, we've compiled a list of more ideas and weave examples from our very own faculty and students. We hope you enjoy!
Snail mail food exchange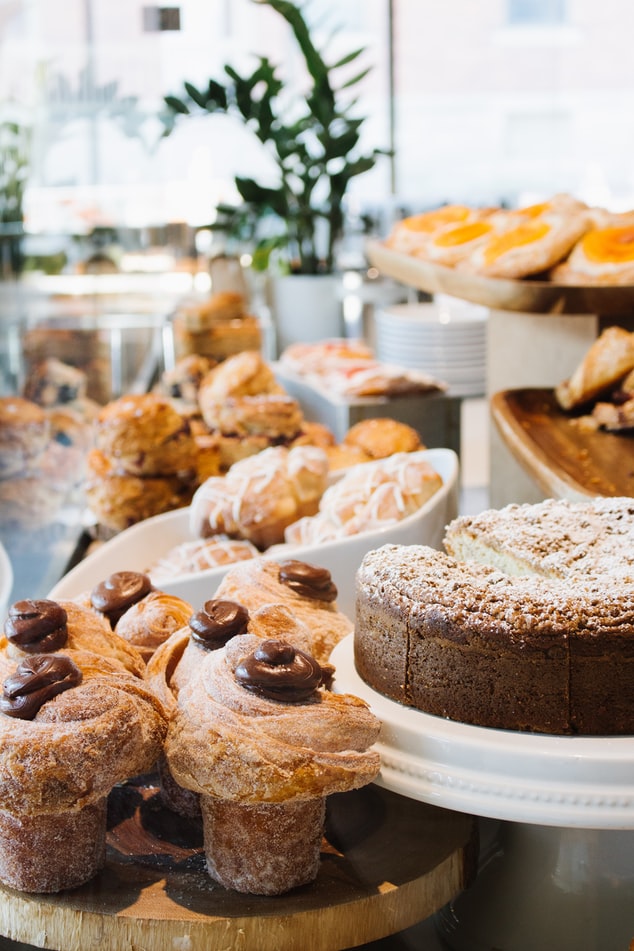 Are you one who loves the eclectic diversity of flavors a holiday potluck brings? Though we may not be able to physically gather and exchange unique side dishes, there is always snail mail! A fun way to piece together your holidays dinners this year is to organize a meal exchange with friends and family. The New York Times offers some great suggestions in their article, How to celebrate Thanksgiving during a pandemic. Suggestions include creating a shared spreadsheet like Google Sheets, on which households list various food items so as not to duplicate. Each household signs up for a dish or two, divvies up portions, and sends them on their snail mail journey. If households aren't too far apart, some simple eco-friendly tupperware should do just fine! And if you ARE far, perhaps you could do what Director of the School of Social Work, Shelley Cohen Konrad PhD, LCSW, FNAP is doing, and send your delicious treats all the way across the country in vacuum seal bags!
"To distract myself from feeling morose, I sent homemade baked goods to family and friends around the country, including California, Massachusetts, New York, and a few local recipients. So far everyone's been delighted – touched – by this holiday 'gift'. But I tell them that I'm getting as much out of it as they are because feeding others is one of the ways I nurture. I've asked those receiving the goodies to consider donating to hunger projects in their neighborhoods and so far most of them have taken me up on the suggestion." – Shelley Cohen Konrad PhD, LCSW, FNAP
Radically accept your smaller circle:
Wholly embrace your smaller circle this year! Rather than think about what could be, dive into what is. Who are you with this year? Hold those loved ones in mind and heart and be wholly present with them. What is special about them? What are you grateful for right now? What can you do in these unique circumstances that you couldn't do before? If it's just you even, celebrate YOU and your solitude. If you need ideas, check out this great video by Tanya Davis, "How to be Alone":
And if you haven't already, check out some of Tara Brach's great talks on Radical Acceptance
Dine together virtually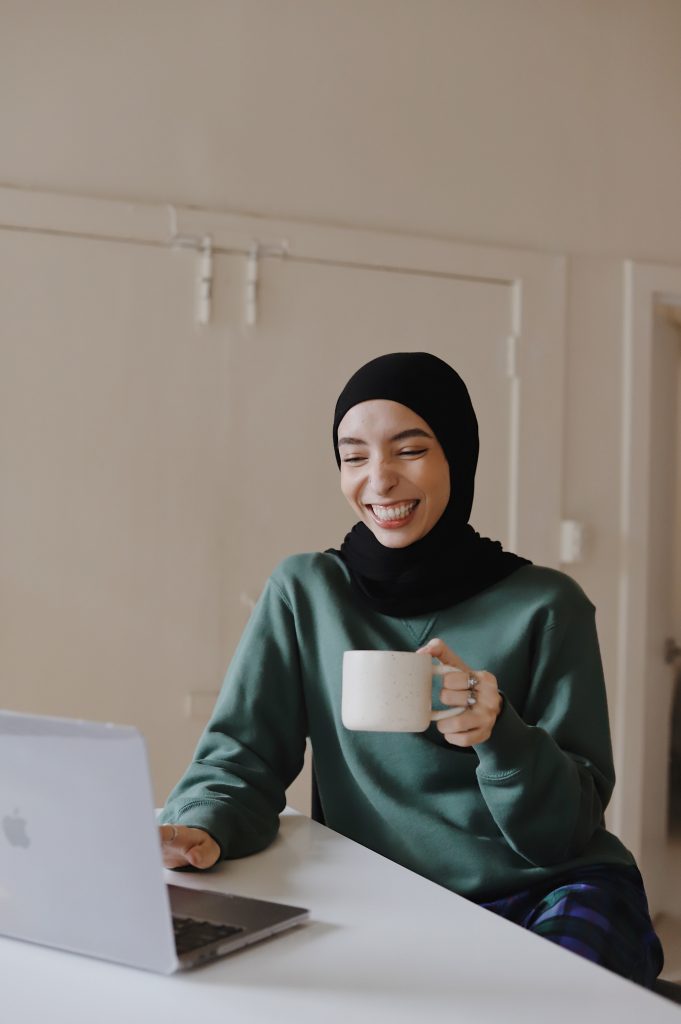 Perhaps you're feeling down about not experiencing the frenzied holiday kitchen magic as part of traditional preparations. Or perhaps it's the feasting and dinner table conversation you'll miss most. Though we know digital is not the perfect solution, there are certainly some great virtual platforms to re-create the ambiance. Use Zoom, FaceTime, Google Hangouts, Jitsi Meet, Skype etc. to bring your family and friends to life in your space.
If you have a phone, or iPad, or laptop, perhaps you can coordinate your cooking and/or meal times with your loved ones remotely. Prop your device so it's close by, or pop in some headphones or use bluetooth so you can chat hands free while you tend to the food preparations. If you have a TV and are looking for a more immersive experience, broadcast your computer display on your TV for a life-size experience. Perhaps this year, you feast in the living room!
Support local
Maybe you'd rather kick the frenzied holiday kitchen madness altogether, and simply relax and enjoy some pampering, call in some some take-out, watch some movies, play some games, and enjoy professionally prepared feasting? If that sounds nice to you, take this as an opportunity to SUPPORT LOCAL! This is what BSW Program Director, Cyndi Amato MSW plans to do. "I think it is all how you frame the experience. Personally, I'm enjoying the slow pace, the opportunity to rethink what the holidays mean to me, and the loosening of expectations of making everything just right. We are taking advantage of buying local and picking up our Thanksgiving meal from one of our local grocery stores. If the weather cooperates, we will sit by the fire pit and toast our resilience that has been tested this year and take in the beauty of our Maine surroundings. There will be calls, maybe some Zooming, and scrolling through social media to see what everyone else is up to. We are all in this together, that's for sure!" Portland Press Herald recently compiled a list of local restaurants (Portland, Maine) doing Turkey (and other great goodies) To-go and we imagine they'll have something similar for other upcoming holidays. Restaurants on their list include Belleville, Chaval, Dizzy Birds Rotisserie, Isa Bistro and lots lots more! Visit the site to see for yourself!
Donate to those in need
This year has been a particularly difficult year as many have lost loved ones or are experiencing financial hardship due to job losses or furloughs. It is a particularly poignant time to consider volunteering time or donating money to an organization or charity that is meaningful to you. Here is a great list by Go Fund Me to get you started. You may also want to think about checking in on your elderly neighbors, offering to run errands, or donating to/volunteering at a local Maine nonprofit.
Scale back on the $$ and forward on the experience
Perhaps you yourself are one who has lost a job or been furloughed. Maybe the budget is extremely tight this year. Try to be gentle with yourself and lean into innovative and inexpensive ways to celebrate. The LA Times recently put together a great list of meaningful ways to celebrate the holidays on a budget. The things we remember most after all, require time more than money. Some examples include: Planning a special experience rather than a store bought item; give DIY gifts (sweater pillows and botanical luminarias or an herb bouquet); make your own decorations like paper chain garlands, frosted pine cones, and succulent ornaments; create gift themes paired with a thrift store challenge; write gratitude letters to loved ones; create a home movie, play, or a murder mystery! Some things are out of our control this year- be playful!
Socially Distant Digital Games:
Perhaps you're a game lover and feeling bummed about missing out on the holiday games. Here, we've listed a number of digital options to replicate the experience. There are multi-player dial in options like JackBox Games: 1. Drawful – draw prompts and guess what your friends drew 2. Quiplash – answer a prompt and vote for your favorite responses 3. Fibbage – create fake answers to trivia questions to trick your friends. Platforms like Houseparty are specifically designed for remote game playing and if you just want to movie binge remotely with friends & fam, Netflix Party may be right up your alley! MSW student, Belle Bocal '22 shares some creative ideas she and her friends tested recently, like virtual Mad Libs, sharing photos of each others' fridges to guess whose was whose, and a virtual rendition of Never Have I Ever. For a comprehensive list of digital games, check out this helpful open source list.
Other helpful tips
Belle shares some other helpful tips for keeping her spirits up this holiday season, like finishing her first read of Untamed by Glennon Doyle and listening to Brene Brown's podcast Unlocking Us– "a favorite of mine," she shares "but specifically the episode with Dolly Parton – tangentially, I'm listening to a lot of Dolly Parton, she's a national treasure. My heart. (Now sing Jolene, Jolene, and sub out name for "Vaccine, Vaccine" ha!)" She's taking lots of outdoor walks through Evergreen Cemetery (Portland Trails) with her dog, Casco. "When he's dozing, I love my Peloton—for those sans bike, the app has tons of free content for three months (trial)." Like many others, she has lots of virtual celebrating in the plans as well. For more about Belle, visit this archived interview.
Keep calm and create
These are just a few ideas among so many. Find what works for you and yours.
Contact us HERE to share YOUR ideas!
Featured Image by Kelly Malka