Alumni Spotlight: Kevin Freeman MSW '20
We recently reached out to UNE MSW alumni, Kevin Freeman for an update. He shared with us that he's just passed his ASWB Masters of Social Work licensing exam and is now an LMSW-cc ("conditional clinical"), one step closer to achieving his goal of becoming a Licensed Clinical Social Worker (LCSW) and offering private practice therapy.
A little background on Kevin:
Kevin came to UNE as a nontraditional student with a rich and eclectic background. He is married with two children, has over 20 years of carpentry experience, and studied environmental science and eastern studies in undergrad. It wasn't until he was in his early 40s, when his mother was diagnosed with cancer, that he even entertained the idea of pursuing social work as a career.
Kevin got an intimate glimpse into palliative care as his mother's primary caregiver. "It was as though they all had auras about them," he shares about the health care professionals who visited their home. "Witnessing my mom's care, and getting that perspective was truly eye-opening to me. I got a much deeper understanding of the needs that exist within that intersectional space, of patients, hospitals, homes, and the medical system as a whole."
A few other key events lead to Kevin's eventual application to UNE's MSW Program, one being the discovery of Brofenbrenner's human ecology theory. This completely transformed the lens through which he viewed his world. "I guess you could say this was the beginning of my becoming 'woke,'" he shares with a laugh. Brofenbrenner's theory offers a "community psychology" framework through which one can examine individuals' relationships within communities and the wider society. It highlights the many ways one's environment can influence them, a fundamental perspective to a social work practice.
Another momentous encounter occurred while Kevin was hiking Sabattus mountain with his 4 year old son, now an annual ritual. Kevin happened upon a male social work retiree, who engaged him in rich dialogue about possibilities within the field. Kevin admits that in a field predominantly female – 83% according to CSWE's Workforce Profile—it's not one that that immediately came to mind for him as a male-identifying individual, one reason this Sabattus encounter was had such an impact on him. "Deconstructing toxic ideas around masculinity is actually an area of social work I'm interested in," Kevin shares, "or perhaps deconstructing is the wrong word. I see it more as recovering a more balanced gender identity – that emphasizes vulnerability as strength, weakness as strength, and humility as strength, while we can also embody our "masculine expression" as well."
As part of a foundation social work course, Kevin watched the film, The Mask You Live in. The film follows boys and young men as they struggle to stay true to themselves while negotiating America's narrow definition of masculinity. It not only poignantly presents issues these young boys and men face, but also reveals how impactful diverse gender representation is in the field of social work. Maine Boys to Men is a nonprofit in Maine that does a lot of work in this area. It is one of UNE's Field Placement sites, and is an organization Kevin shares he'd like to collaborate with moving forward.
Check out this archived post about other student work with toxic masculinity and Applied Arts and Social Justice
UNE Takeaways:
The Training in Aging and Diversity (TRIAD) certificate is what initially drew Kevin to UNE. The certificate is a training-in-place program for graduate-level clinical social work students with a primary population focus on Maine's older adults. TRIAD aims to break stigma and increase knowledge about the behavioral health needs of diverse older adults throughout Maine and students receive a $10,000 stipend as part of this certificate (open to ON-CAMPUS students only).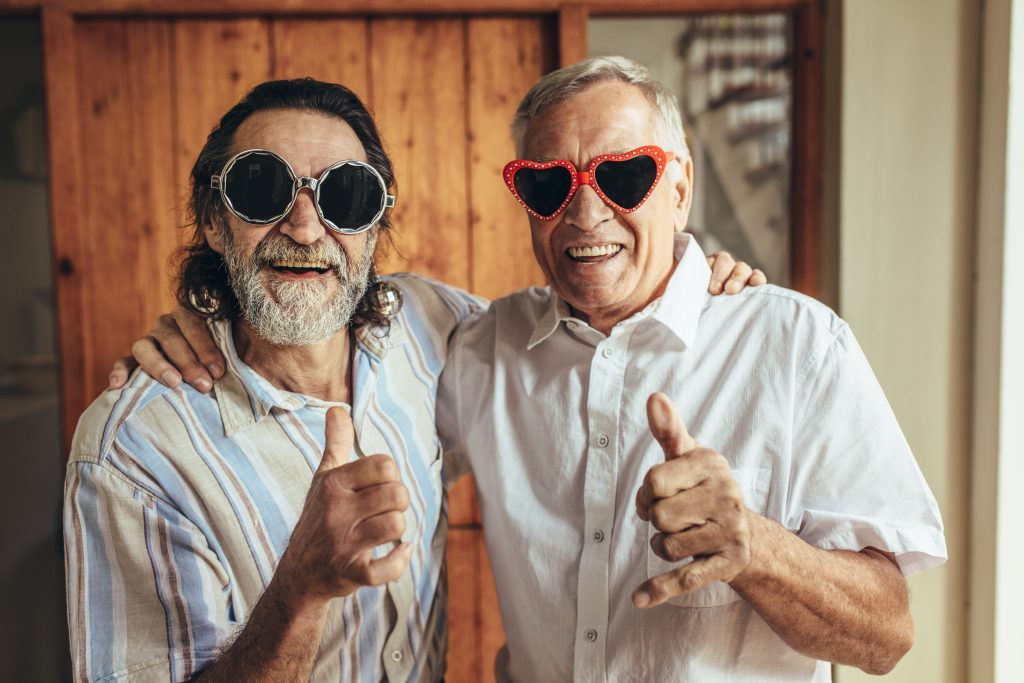 As part of the certificate, students take a course on aging populations, do their advanced year clinical placement at a site who serve a clientele of which at least 30% are 55 years or older, and participate in interprofessional events, symposiums and trainings at which MDs, ODs, Social Workers, and other health professionals present on various related topics. Subject matter ranges from sexuality to elder abuse to pharmacology and more. "The symposium I attended was amazing! The speakers were great, and the integration of material throughout my courses and into my field placement was very effective" shares Kevin.
UNE's course on Trauma-Informed Social Work also had a big influence on Kevin, as did the Faculty's passion for their work and engagement with students. "Professors engage with students in very directed and meaningful ways. They are so accessible. I was really impressed by their ability to build genuine and lasting rapport with students."
What's Next?
Kevin is currently pursuing a job through which he will be able to offer tele-therapy services under a supervising LCSW until he is eligible to open a practice himself as an LCSW. He discovered a small private practice that shares his values and work culture ideals. "They seem to take a very humanist/client centered approach, and there are abundant learning opportunities" he shares. They offer collaborative lunch and learns, extensive supervision, and an amalgam of therapy modalities. Though the Internal Family Systems model is the modality Kevin is most drawn to, he's a self-proclaimed lifelong learner and excited about what new skills and knowledge lie ahead. He currently has an application in and is waiting to hear.
Advice to incoming MSW Students:
"Avail yourself of the support and insights to be had from all the wonderful faculty!"
Kevin Freeman MSW '20