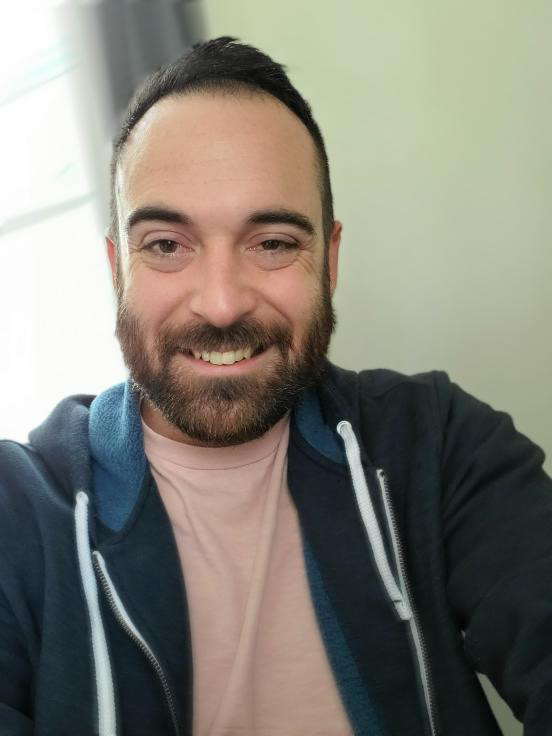 Name: John Kidney
Year of Graduation: 2022
What is your current job and what does your work entail? I have two jobs currently. I do HCT therapy with children and their families for Counseling and Trauma Therapy Associates and I do outpatient therapy with Alternative Wellness Services. Both positions require me to exercise clinical judgment while tending to the needs of my clients. Fun stuff!
What are the biggest challenges and greatest rewards of your work? The biggest challenge is without a doubt the amount of paperwork that comes along with providing therapy. Never in my wildest dreams could I imagine how much writing I'd be doing. That being said, the rewards outweigh the screen induced headaches. The greatest of which is being a pillar in the lives of those I work with. Especially with the children I see. I've been brought into their families and entrusted with a very important role.
What drew you to social work? The fame and glory obviously! 🙂
I just like helping people, and social work has provided me with platform to do so.
Why did you choose to come to UNE? I'm tempted to say "I dunno," but when I really think about it, it's probably because UNE got me feeling excited to continue learning.
Where did you do your field placement(s), and how did your field placement(s) enrich your learning experience? My first placement was with Groups Recover Together. I was actually working there at the time, and was able to wrangle it into my field placement. I worked within Maine Correctional Center doing care coordination. It allowed me to stretch my comfort zone a bit and work with a population I wasn't super familiar with.
My clinical field placement was at Sanford High School. I worked with a variety of students every day. That's my bread and butter. I love working with youth! That's probably because I have a bit of a Peter Pan complex and don't want to grow up. They also let me play Jenga on the regular. So now I'm really good at stacking small wooden blocks.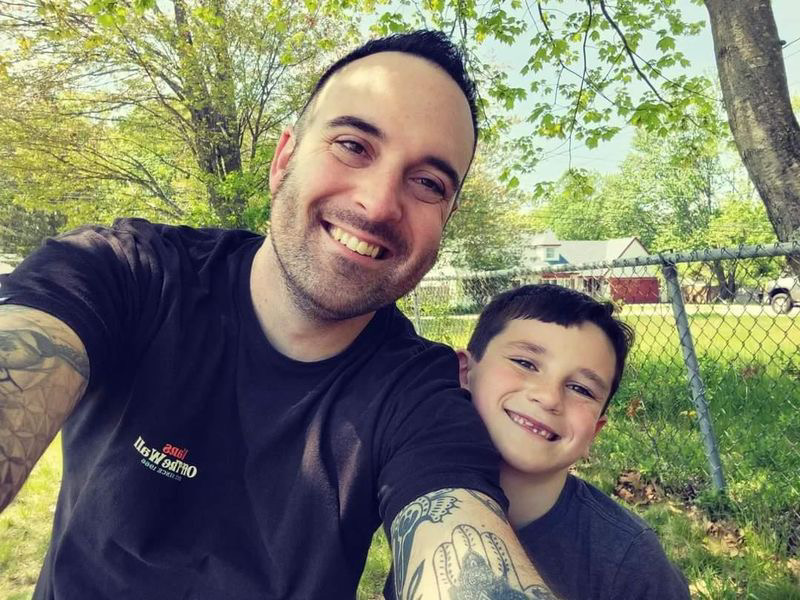 Do you have tips around managing work/life/school balance? It's definitely a bummer juggling all of those, especially the life part. Unexpected things are going to happen and it's easy to get discouraged. Give yourself some grace and go for a dang walk and look at a tree or something. Also, coffee… Drink it. Oh, and don't take yourself too seriously, we're all just doing are best.
The Fun Stuff
Favorite UNE study spot: I spent very little time studying on campus, but when I did, it was in the library. There's books and quiet in there.
Last TV show you binged: I just got done watching Cabinet of Curiosities, though I didn't really binge it. I did watch a bunch of YouTube videos about building terrariums though! More videos than I'm comfortable admitting, which is a requisite trait of binging.
"One thing I wish people knew about being a grad student is _______.": We're tired. And wicked smart, obviously.
Favorite spot in Maine: One time I ate cheesy bread on the Eastern Prom in Portland. It was nice, I found some cool rocks by the water. Would definitely recommend.