If you look into the woods past the tennis courts at UNE, you may have noticed it looks a bit like a tennis ball graveyard. Tennis balls end up there either by accident when someone hits the ball too far, or if a ball is "dead" and too worn out to be used anymore. The fact of the matter is, tennis is a wasteful sport: with each match played, a new tennis ball container has to be opened. As a result millions of tennis balls end up in landfills or incinerators every year.
One UNE student, Olivia Lauricella, recognized there must be an alternative to having a tennis ball graveyard. Tennis balls themselves can't be put in the on-campus, single-sort recycling, however a non-profit organization, recycleballs.org, has found a solution. They will take used tennis balls and put them to good use, shredding them to use in horse arenas, tennis courts, or sending them off to dog owners.
The tennis team agreed it would be a great idea to collect tennis balls to send to this organization. During practice this spring, a couple of team members went on an "egg hunt" in the woods to collect tennis balls. While periodic collection will be needed to gather wayward balls, "dead" balls have been given a good home. UNE's Sustainability Office invested in an outdoor tennis ball bin, which can hold up to 200 balls. After at least 100 balls have been collected, they will be shipped out to be recycled. This program is just one more step in the right direction to creating a more sustainable campus.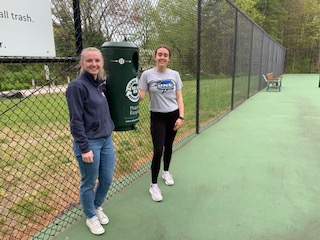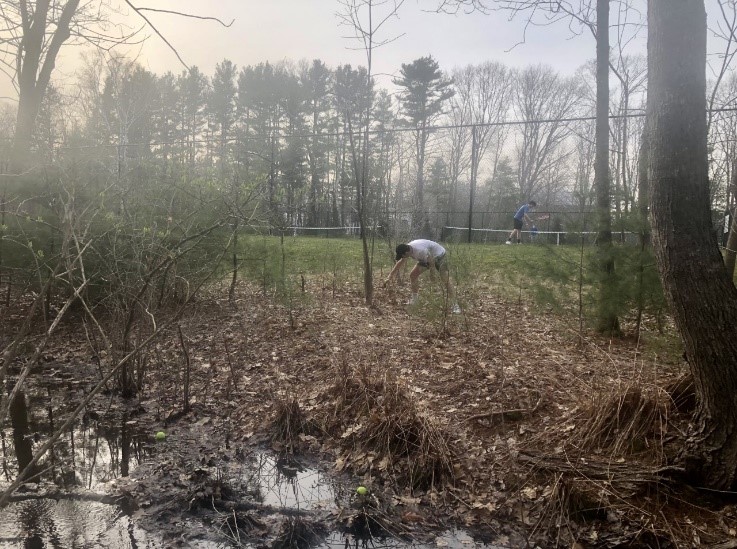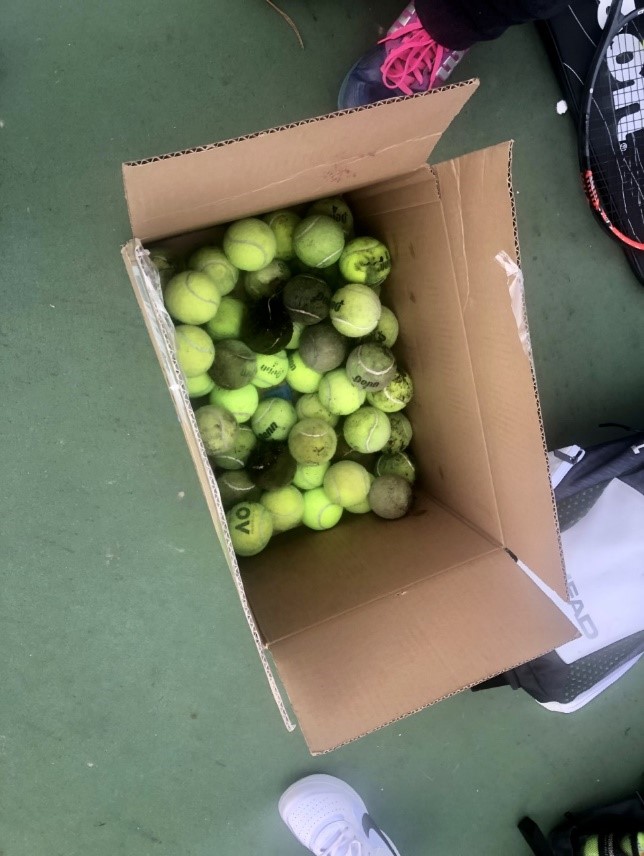 by Olivia Lauricella