How did you get started in the Makerspace?

As a freshman, I was seeking an opportunity to be involved in on campus projects. I visited the Makerspace at a time when a project was in progress and was then provided the opportunity to help another UNE student Jillian, with her project, the Green Bait project. I assisted Jillian in the science aspects of the project. The Green Bait project was initiated to solve the problem of green crabs being killed and discarded while also protecting the environment in preserving the species harmed by green crabs. Green crabs are an invasive species that carry parasites. Green Bait solved this problem by buying green crabs and boiling them down to create a new source of bait for the fishermen to use as their bait. Green Bait went on to win 1st place in the "Greenlight Maine" challenge.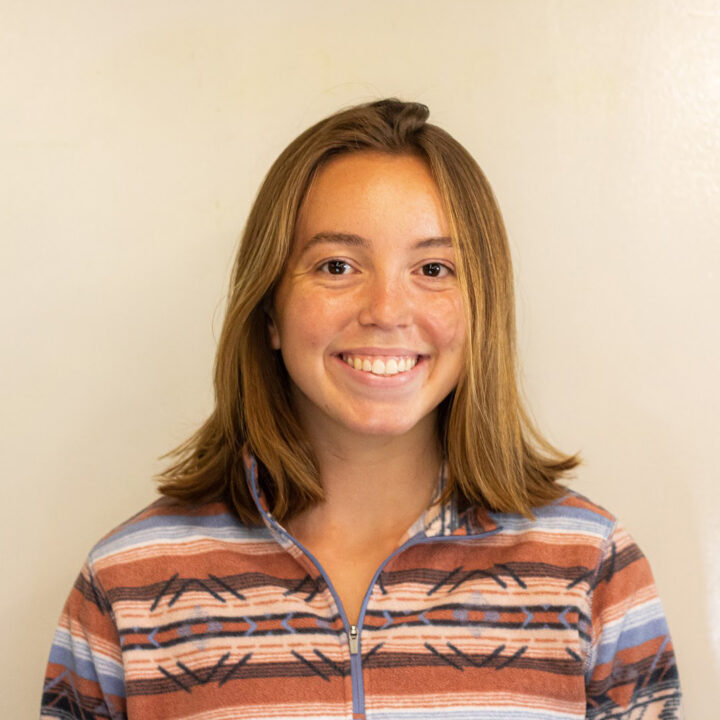 I'll admit at first I was slightly intimidated, but I have had such a good time and experience. In participating in this project I received valuable knowledge in pitching an idea, finding a solution for a problem and gaining experience in working with others. I look forward to getting involved in another innovative project this year.
The Makerspace is a place for new ideas, innovations for new projects and technology to tackle problems in the real world. It's a place where students focus on projects in a professional environment.

Haley Griffin, '22, Marine Affairs Major, Animal Behavior Minor
What is your favorite aspect of the Makerspace?
My favorite aspect of the Makerspace is being able to immerse myself into all projects while viewing and learning new ideas brought by other students and their solutions in the field. The Makerspace is such a cool space for students to use!